Trump just announced that he will be banning TikTok in the U.S. and that sound you hear is the collective breaking of teenage hearts everywhere. The president made the announcement Friday to a group of reporters traveling with him aboard Air Force One.
"As far as TikTok is concerned, we're banning them from the United States," Trump said.
He also told reporters that he could sign an executive order as early as Saturday.
"I have that authority…It's going to be signed tomorrow."
The news quickly went viral on Twitter:
ABOARD AF1 – Potus says he plans to terminate the social media platform Tik-Tok in the US using presidential authority.

— Maggie Haberman (@maggieNYT) August 1, 2020
And along with TikTok, Trump can now say "bye bye bye" to 100% of the TikTok dancing teen votes.
The social media platform is home to over 800 million active monthly users worldwide with an estimated 96 million in the United States alone.
The majority of these users are teens. The app has become ingrained in teenage pop culture. It is as much a part of being a teen as hormones, acne, and angst.
Those random hand gestures and body moves your teens can't seem to control? You can thank TikTok for those. References to the Renegade and the Cannibal? Nope, not characters in Mad Max. They're dances, courtesy of TikTok.
But TikTok isn't all crazy dances and fun lip-syncing videos.
It has also come under fire for a myriad of dangerous challenges, including the Skullbreaker, the Passout Challenge, and the Cha Cha Slide Challenge.
In fact, it has been mired in controversy for years. Originally Musical.ly, it was bought out in 2018 by the Chinese company, ByteDance, and rebranded as TikTok.
Early in 2019, the FTC found Musical.ly guilty of violating the U.S. Children's Online Privacy Protection Act, after uncovering "disturbing practices, including collecting and exposing the location" of young children.
TikTok was ordered to remove all videos created by children under the age of 13.
And now? The app's security is again in question. This time, however, it is all American users that are at risk.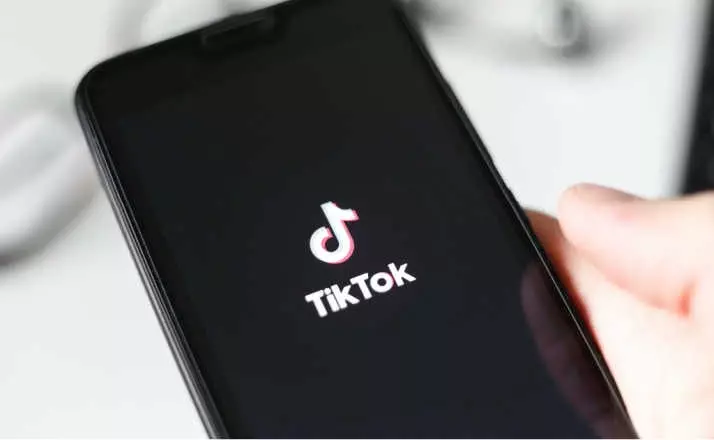 For the past several months, TikTok has been under a national security review by the Committee on Foreign Investment in the United States (CFIUS). They believe that the popular app is being used to collect the personal data of Americans.
In addition, there are concerns that the Chinese government is censoring any videos critical of their Communist regime.
The U.S. has already banned military personnel from using the app. As of last week, a bill was passed by the U.S. Senate Committee on Homeland Security and Governmental Affairs that will bar federal employees from also using TikTok.
TikTok denies the allegations. They issued the following statement on Friday:
"While we do not comment on rumors or speculation, we are confident in the long-term success of TikTok."
TikTok's U.S. General Manager Vanessa Pappas has also said the company is "not planning on going anywhere."
President Trump has been threatening the move for the past few weeks as relations with China continue to deteriorate over trade disputes and the coronavirus. And now it would seem TikTok's time is up.
But there is still hope for all the desperate teens out there, clinging to their iPhones. And their savior? Comes not in the form of an Apple but rather a square.
Microsoft is reportedly in talks to buy the U.S. assets from Bytedance for a cool few billion dollars. It is estimated to be worth upwards of $50 billion.
However, if Trump has his way, the deal will not go through. According to Maggie Haberman of the New York Times, Trump has made it clear that he is "against a proposed spinoff of TikTok with a resale to Microsoft or another company."
POTUS made clear he is against proposed spinoff of Tik Tok with a resale to Microsoft or another company.

— Maggie Haberman (@maggieNYT) August 1, 2020
The United States isn't the only country that is pulling the plug on TikTok.
India, the largest user of the app in the world, stopped the clock last week. They banned TikTok along with 58 other Chinese apps, citing privacy concerns, saying the app was a "threat to [India's] sovereignty and integrity."
While the number of teenage tears about to be shed could potentially turn the United States into the next great ocean, not everyone is sad about the news.
Parents everywhere are silently screaming "Halle-Freaking-Lujah" into their wine as they savor a future without their teens obsessively filming 15-second video clips or busting out in weirdly random twitchy moves in public.
Regardless of how people feel about it, it would appear that there may be no stopping Trump's TikTok takedown train. The countdown clock has begun. Tik. Tok.