It's been 7,000 days since the pandemic started and we've all begun to live under social distancing, remote learning, and quarantine.
And throughout this unprecedented and trying time, I've purchased some questionable things.
I bought a glow-in-the-dark salad spinner (why?), a blanket that doubles as a bathrobe and possibly as a tarp, and a bucket of candy because screw the calendar, Halloween is right now, damn it!
But of all the things I purchased, I seemed to have missed the hilarious smocked dress fad that hit the South this past spring. But now that I know about it, I want it. And Have it I shall.
Anna Shuford and Parmelee Miller, the creators of Smockingbird Children's Clothing in Georgia have been selling sweet smocked dresses for kids for a while now.
But when the pandemic hit and they were stuck inside, they thought it would be funny to pull an April Fool's prank on their customers by offering an adult women's smocked dress with embroidered imagery of things we moms LOVE.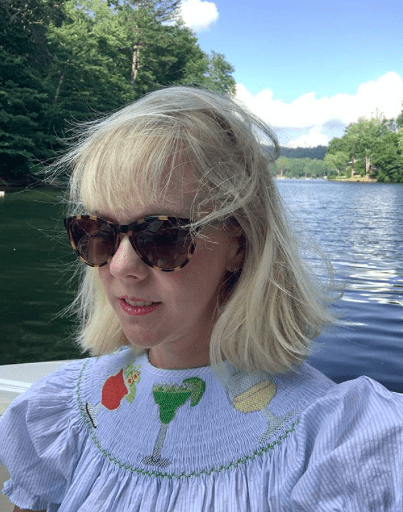 Think margaritas, toilet paper rolls, the Target logo, and more.
"We knew some people would buy it, but we didn't expect the reaction it has received," Anna Shuford told It's A Southern Thing.
She explained that moms really need a laugh especially right now because let's face it; this year is getting crazy.
The joke turned into a trend and the duo sold more than 150 dresses in a few hours of their live sale on Facebook where they unveiled their April Fool's Day gag.
While the dresses no longer appear on their site (they all sold out!) they are reportedly working on restocking for October. Let's keep our fingers crossed!
The company motto is "classic children's clothing at clothing at child-sized prices" and they've been smocking adorable dresses and shirts since 2014 when they first opened their doors.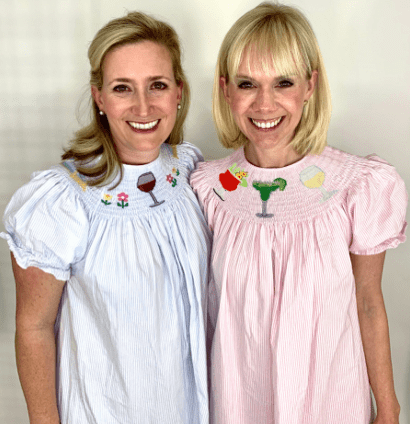 According to their website, they adhere to a "timeless, classic style but with a playful, free-spirited look" which explains the cheeky prank they played on moms.
For all you jealous dads out there, fear not! The ladies of Smockingbird Children's Clothing have a merry little Christmas surprise up their sleeve for you, which will be revealed soon so definitely follow their Facebook to keep updated on what they have in store next.
We have a feeling we will need something else to look forward to in December.