Christmas is touted as being the happiest time of the year, but for many people, it's actually the most difficult.
While some people may be making merry and bright, others are just trying to make it through. And the holidays can be especially hard if you're missing someone you love.
To honor those who are struggling this Christmas season while simultaneously being a beacon of hope that better days are ahead, Chevrolet gifted us with a new holiday ad.
And grab the tissues – allllll of them – because this one will have you sobbing into your eggnog.
Chevrolet shared the full-length commercial on Youtube where it has gone viral with over 4M views in just a few days.
They captioned it in part with:
Stories of love are always a holiday classic. And in this holiday film, it's felt through the heartwarming and sometimes heart-wrenching memories of a classic 1966 Chevy Impala.
And when they say "heart-wrenching" they really, really mean it.
To make it even more poignant, (because it isn't enough already), the commercial is based on actual events.
I'm not over here ugly crying over a Chevrolet ad… nope. Not me.

— Erika Wyatt (@FlaxenSass) December 20, 2021
The advertising group teamed up with academy award winners Tom Hooper (director), Claudio Miranda (director of photography), and Rachel Portman (composer) to bring the true story of "love, redemption, and restoration," to life. And boy, are we glad they did.
The ad, entitled "Holiday Ride" is a rollercoaster of emotions, spanning the agonizing grief of loss to the healing power of love all in a 4-minute short. It culminates in a heartwarming gift of joy.
Because as the caption goes on to say,
the greatest gift anyone can ever give is joy. Happy Holidays.
The commercial opens with a melancholy tune playing in the background, as an older man replaces a withered wreath on his garage door, his trusty dog by his side.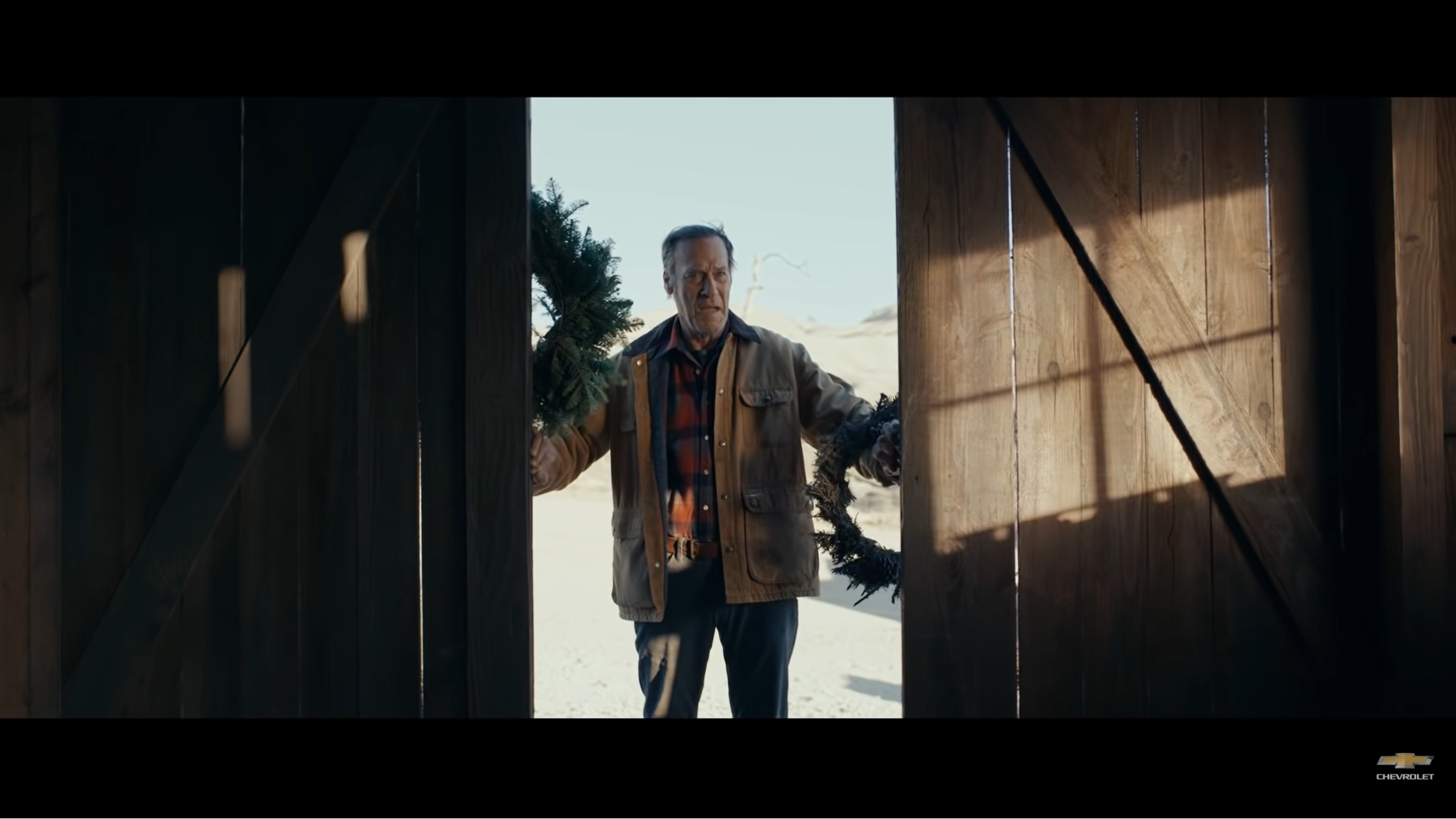 He enters the garage, placing the dried wreath on top of an ever-growing pile, and turns to look at a dilapidated 1966 Chevrolet Impala SS, covered in dust and spider webs.
He gently caresses the hood, climbs into the driver's seat, and sadly gazes upon a small picture of what we assume is his late wife.
The picture flashes back to a happier time; the day he gifted his wife her new car and her joy and excitement can be felt through the screen.
However, the pain on his face as he reminisces is palpable, and it's clear that he hasn't been able to move past the devastating loss.
His daughter sees him exiting the garage and comes up with a plan to put a smile back on her father's face. She elicits the help of the neighborhood mechanic and his crew to pull it off.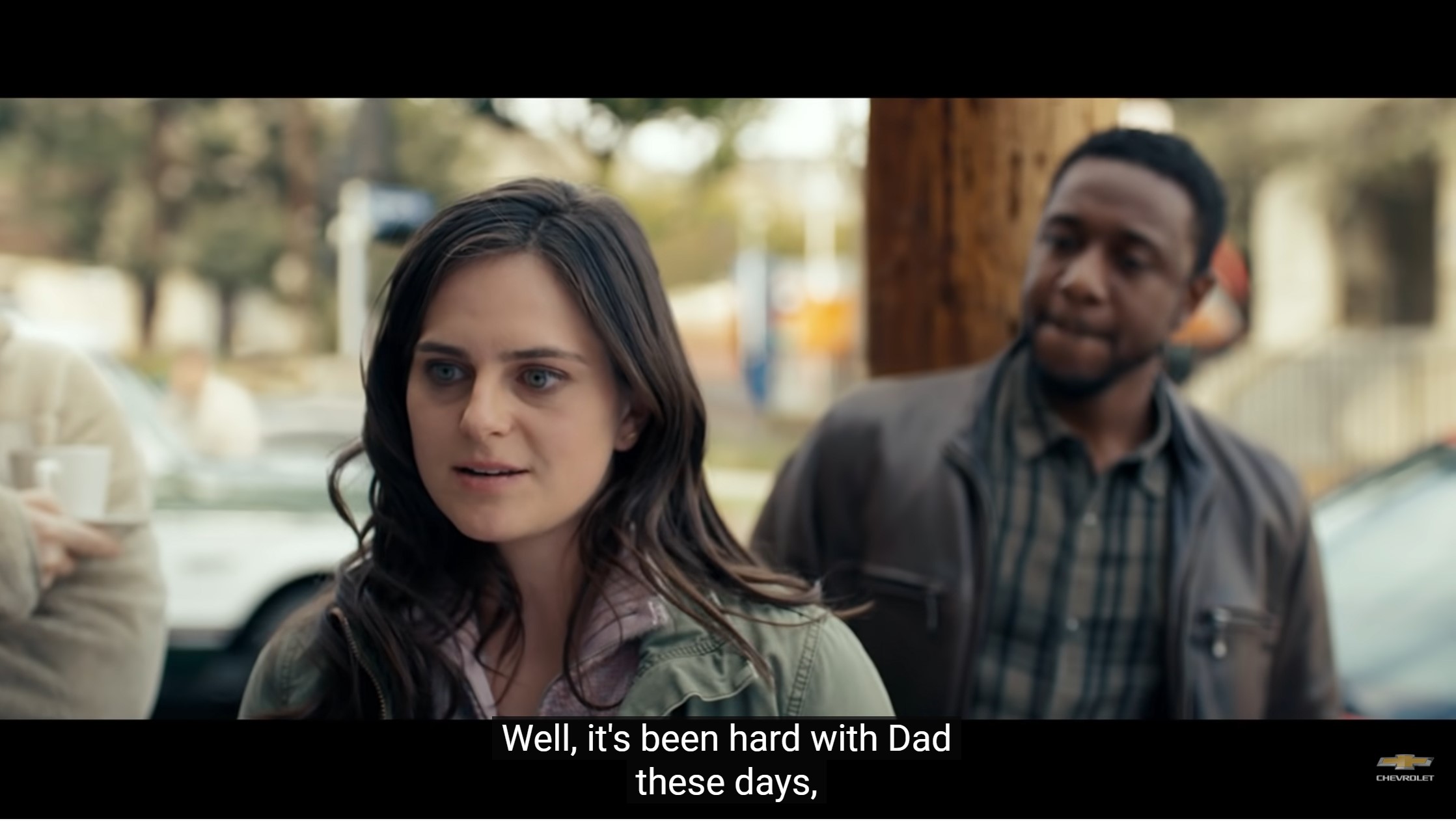 The car doesn't just mean something to her father, it holds cherished memories for her as well.
She tells the auto shop workers:
"I mean, you know she taught me to drive in that car."
She doesn't need to say anymore. They sneak the car out of the garage and restore it back to its original beauty.
The next time her father goes to replace the wreath on his garage door he finds a new one has already been hung.
He opens the door and…*cue the waterworks*…sees the convertible, its return to its glory days complete.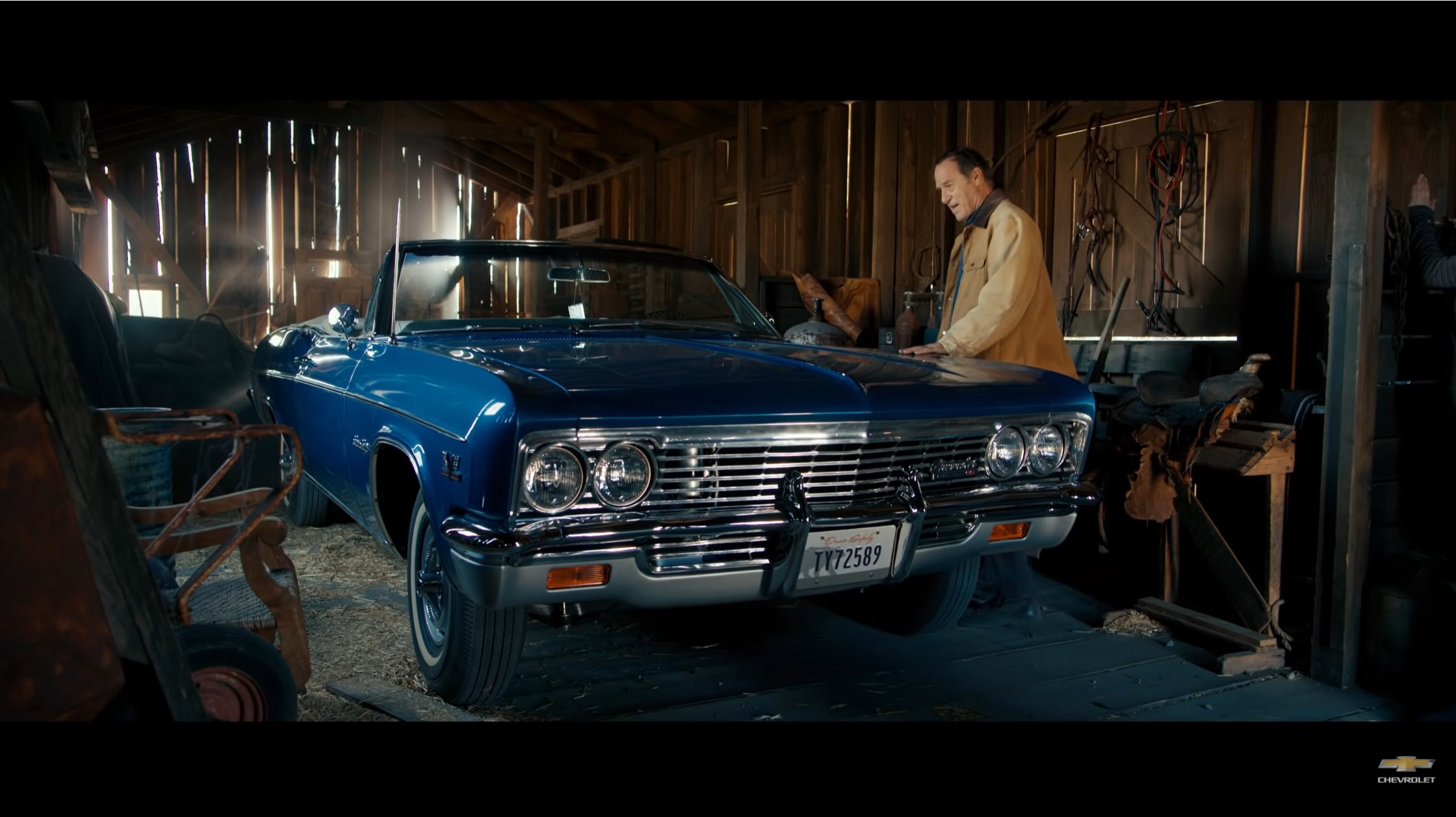 The photo of his wife hangs from the rearview mirror. But this time, instead of tears of sorrow, he has tears of joy.
(Gah! And so do we.)
He starts up the engine and pulls up to the house where his daughter is waiting for him. As she climbs in beside him, he thanks her.
She responds:
"It's what mom would have wanted. You know that."
Oof, I can't even with this. I lost my mom a few years ago, and not a day goes by that I don't think of her. The holidays are always bittersweet, as I struggle with the juxtaposition of wishing for the past when she was here and celebrating my life and my family in the present.
But in all of the missing I know that she wants me to find my joy, to embrace it, and to never let it go.
The commercial ends with the man, his daughter, and his dog, Erkle, driving off, bidding farewell to an old chapter and saying hello to a new one.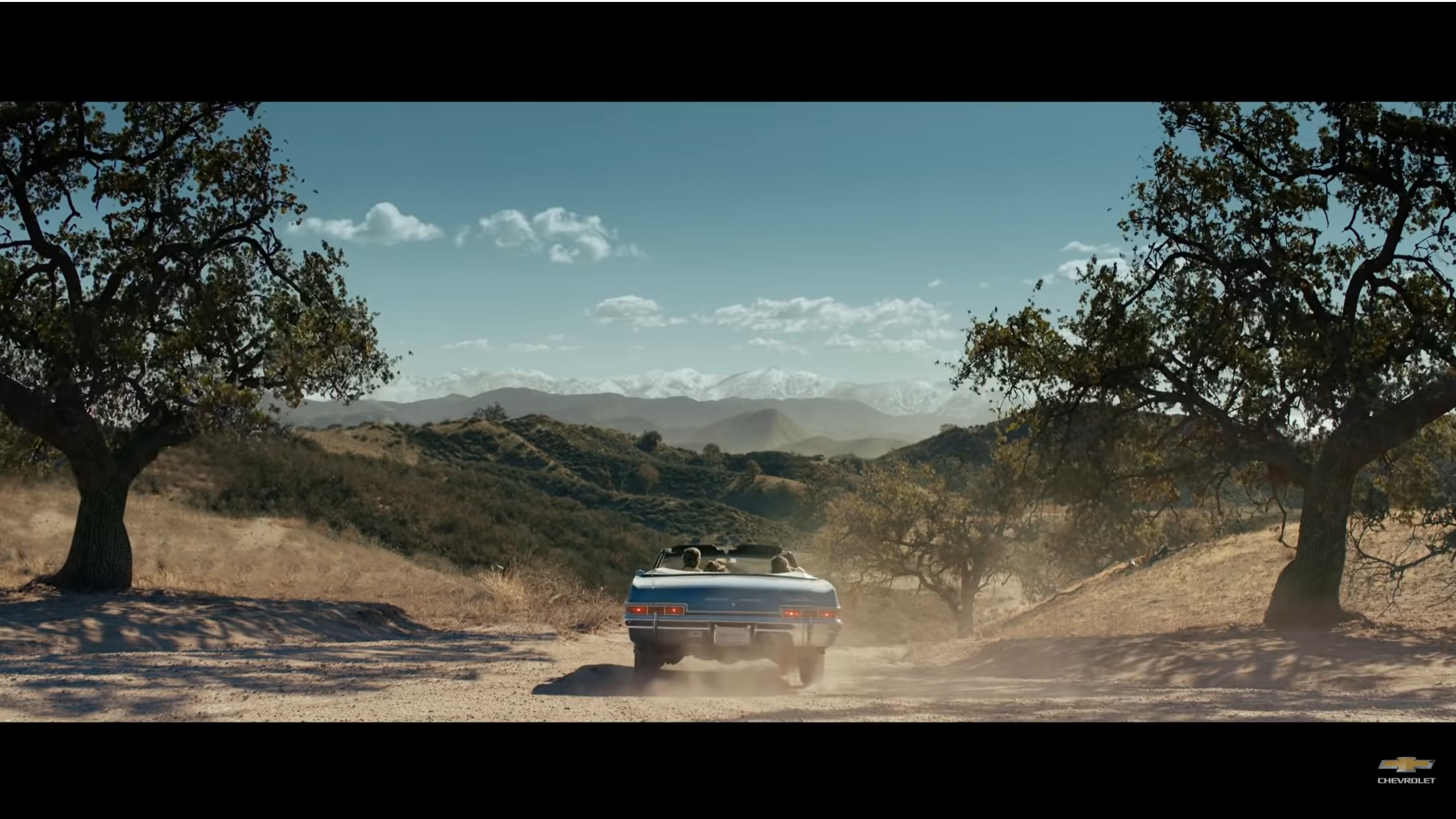 And that's the crux of it all. It's okay to mourn what we have lost but there is still hope in what is to come. Joy can still be found in the living.
This commercial isn't just about the loss of someone, it embodies ALL loss.
There's no denying that it's been a tough couple of years. We have collectively lost so much and we are still reeling from the reality that it's not over yet.
Many of us have lost jobs, loved ones, the way things used to be. We've lost our businesses and our security, not to mention countless plans, hopes, and dreams.
And we've lost so much time.
But joy rises from the ashes. And it is this message of hope that Chevrolet brilliantly portrays in their ad.
It's not just about a car. Or a widowed man. Or the memories of bygone days. It's about a community that rallies together. It's about forging ahead and motoring on. It's about honoring the old but embracing the new. And it's about the enduring power of love.
You can view the entire waterworks here:
Happy holidays to you and yours. And here's to better days ahead.