They say that dogs are a man's best friend. Unless you're a 13-lb ragey Chihuahua named Prancer. Then, yeah, not so much.
The 2-year-old pint-sized Cujo mini-me has shot to national fame after his foster mom, Tyfanee Fortuna, wrote a brutal (and hilariously) honest adoption post on Facebook.
If you happen to be in the market for "neurotic, man hating, animal hating, children hating dogs that look like gremlins," Prancer may just be the dog for you.
And as luck would have it, he is currently – unsurprisingly – available.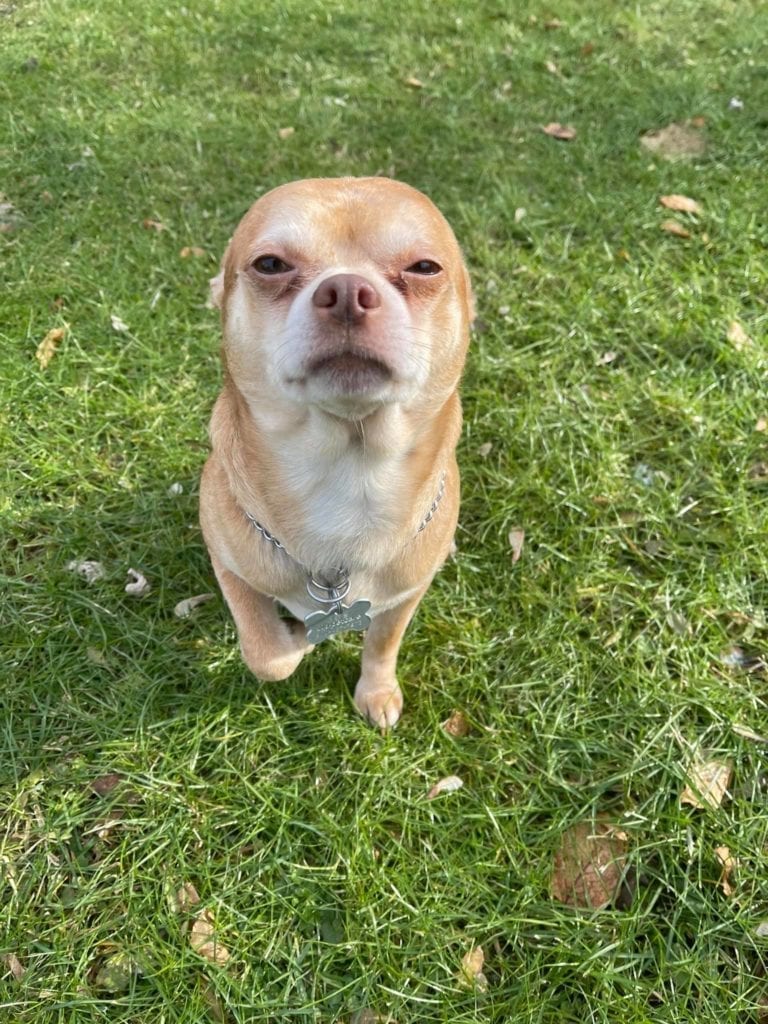 Fortuna and her family have been fostering Prancer through the Second Chance Pet Adoption League in New Jersey for the past several months. And they are MORE than ready for him to go to his furever home.
In her now-viral Facebook post with over 19K likes and 34K shares, Fortuna lovingly describes Prancer as a "haunted Victorian child in the body of a small dog that hates men and children."
Sounds charming, no?
She begins her post by saying:
Ok, I've tried. I've tried for the last several months to post this dog for adoption and make him sound…palatable. The problem is, he's just not.
So instead of trying to sugarcoat his less-than-winning personality, she decides to just go with the truth. And nothing but the truth. (If only people on Tinder were THIS honest.)
She describes what life is really like with Prancer and there's no holding back.
"Every day we live in the grips of the demonic Chihuahua hellscape he has created in our home. If you own a Chihuahua you probably know what I'm talking about. He's literally the Chihuahua meme that describes them as being 50% hate and 50% tremble."
While I've never owned a Chihuahua, I've known a few and I can say, from experience, that this seems to be a pretty accurate description.
However, Prancer didn't initially appear to be this way.
When he first arrived at the Fortuna home he was a cashmere sweater-wearing obese dog with a penchant for bacon egg n cheese.
Quirky yes, spawn of Satan, not yet…
He was quiet, kept to himself, and enjoyed long naps on the couch.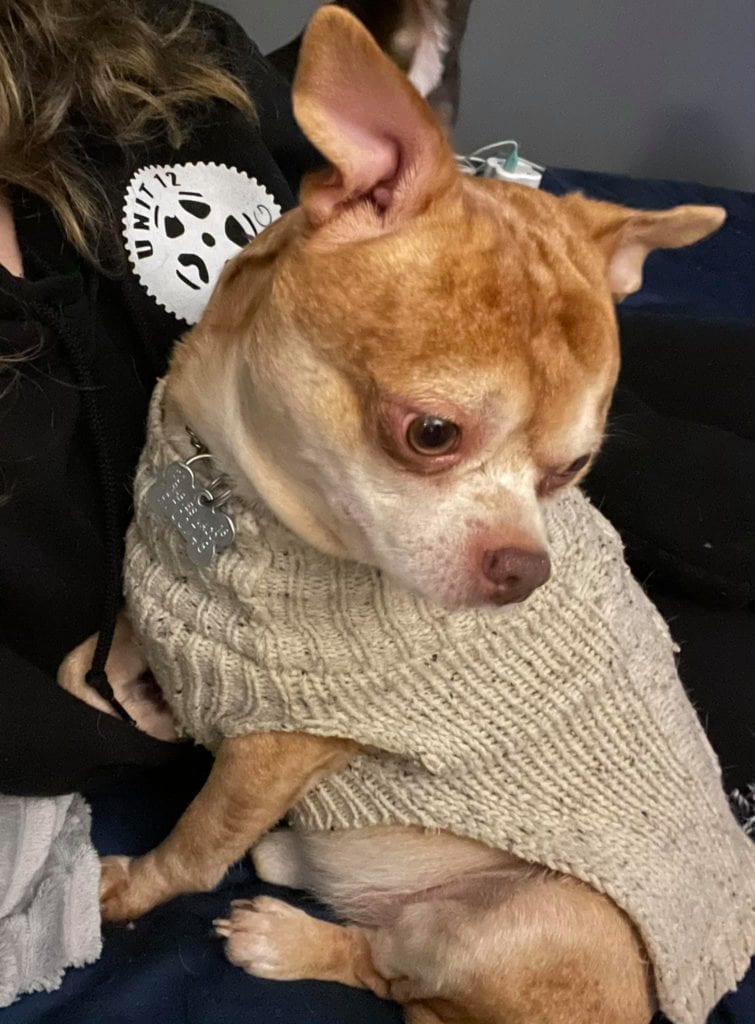 But it wasn't long before Prancer's true personality came to light. His previous owner was an elderly woman who "treated him like a human and never socialized him," and it started to show.
"I was excited to see him come out of his shell and become a real dog. I am convinced at this point he is not a real dog, but more like a vessel for a traumatized Victorian child that now haunts our home."
Or a cat.
Turns out Prancer hates almost everyone. Except for women.
Men, children, owners of dogs, cats, or other pets, need NOT apply. Because he hates the whole lot of you.
Prancer only likes women. Nothing else. He hates men more than women do, which says a lot. If you have a husband don't bother applying, unless you hate him.
And while Fortuna herself lives with her husband, 7 dogs, and 12 cats, and is making it work with Prancer, she doesn't recommend it.
That's because we have somewhat come to an agreement that it's wrong to attack the other animals. But you know that episode of The Office where Michael Scott silently whispers "I'll kill you." to Toby? That's Prancer having to begrudgingly coexist with everyone when I'm around.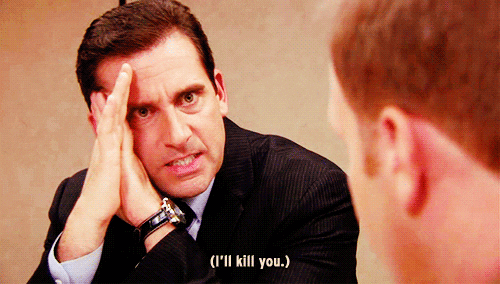 But Prancer isn't ALL bad.
He does have some redeeming qualities. He's "loyal beyond belief," likes car rides, and is housebroken.
He also "knows a few basic commands" (hopefully "Prancer, no kill" is one of them), is quiet and non-destructive when left alone in the house, and "smiles" when he is excited. Awwwww.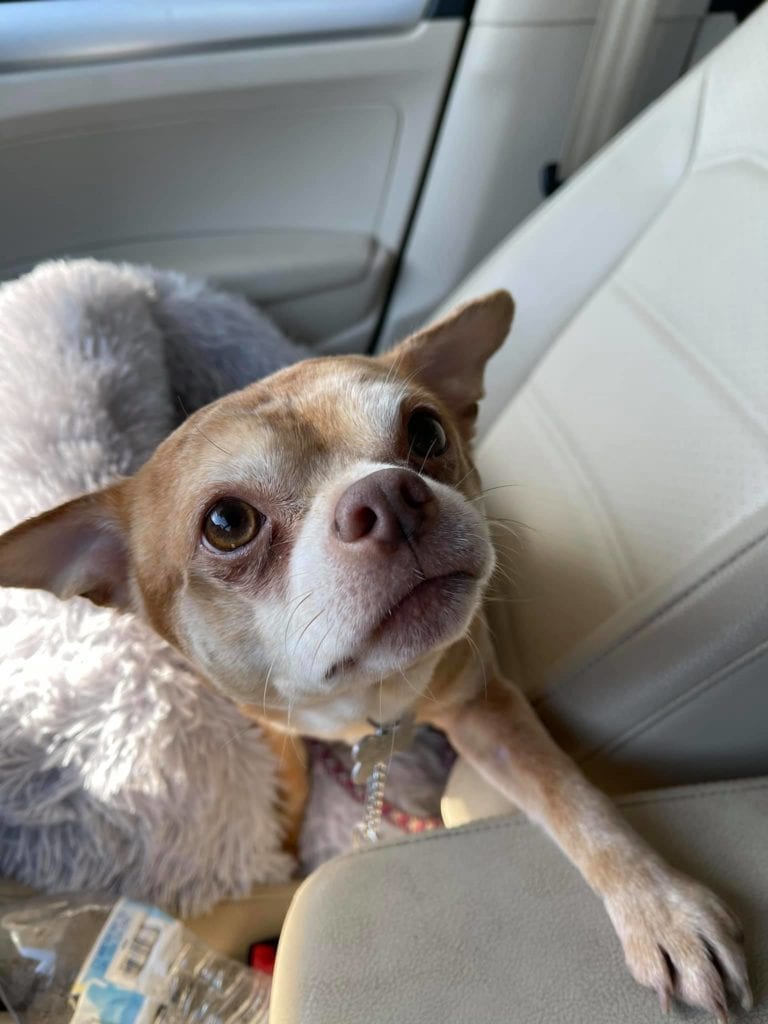 Fortuna believes that his ideal home would be with a single woman, a mother and daughter, or a lesbian couple.
Want to hasten divorce proceedings with your soon-to-be ex-husband? Prancer is the dog for you.
Extended family visits lasting a little too long? Not anymore. Prancer.
Hate your neighbors and want to terrorize them with an ankle-biting rage machine? Prancer.
Always dreamed of having your very own Chucky doll in a dog's body? Prancer.
If he sounds like the ideal companion for you, you can email njwoof@cs.com.
But don't wait too long. Apparently, he's garnered quite a bit of attention.
According to an email obtained by The Huffington Post, a Second Chance Pet Adoption League representative says:
"We are getting a lot of inquires from all over the country but focused on finding him the exact right situation to set him up for success. Only adopters who live within a couple of hours of New Jersey will be considered because "we need the adopter to be able to meet him in person, maybe a couple of times to bond with him and make sure we are able to help support his adjustment."
Or, more accurately, the adopter's adjustment.
As much as Fortuna would love for Prancer to find his perfect soulmate, she believes someone has to be willing to be in it for the long haul. Like, the really long haul.
She ends her post with a warning:
Oh, also he's only 2yrs old and will probably live to be 21 through pure spite, so take that into account if you're interested.
Sounds pretty perfect to me.