I think it's safe to say that after the past couple of months of living in pandemic hell, we are ALL ready for a break. A chance to just get away from it all.
To leave the stress and the shit behind and go and relax on a tropical beach somewhere, sipping a mojito. Or to head overseas and visit a medieval European castle. Or to just quit the planet entirely and start over in some alternate universe.
And while it all sounds tempting, escaping our current reality isn't in the cards.
Travel is at a standstill and that Virgin Galactic flight to outer space? It isn't happening anytime soon. Sorry about that.
But there is hope, my friends. Thanks to a new listing on Zillow, escape IS possible. Those dreams of sandy beaches and centuries-old castles? They can be yours.
And even the far-out dream of throwing off the shackles of this earth and boldly going where no man has gone before? Is within your reach (sort of.) And all it'll cost you is a mere $159,900 and possibly a tear in your grasp on reality.
So if you've ever thought to yourself, "my dream house would be a mid-century modern meets 13th-century castle with a space-age twist" have we got the place for you.
There's a house in Plum Boro, Pennsylvania which, with its unassuming brick facade, looks normal enough on the outside, but upon entering it, you realize, it is anything but.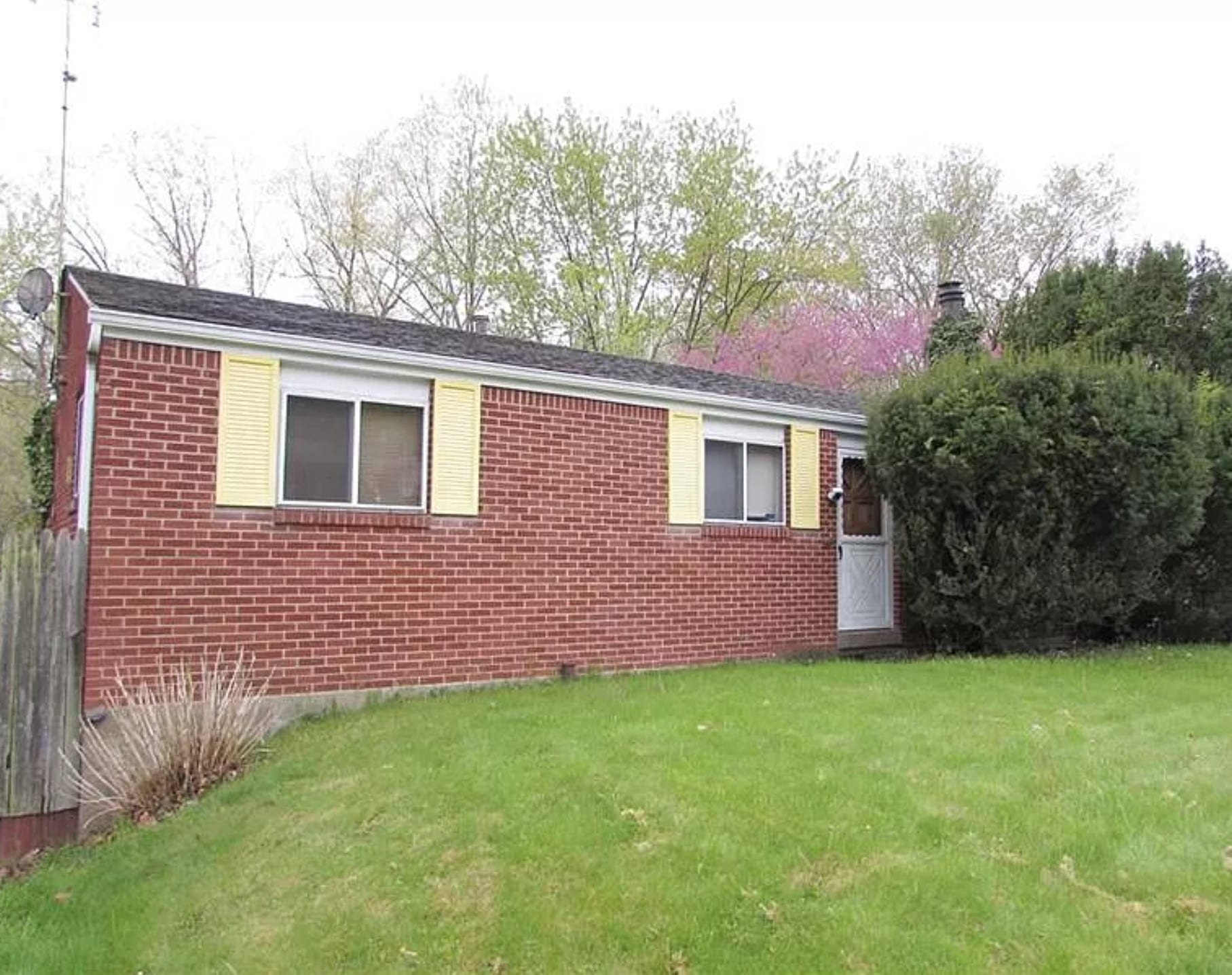 The three-bedroom, one-bath home recently went on the market and it seems that the former inhabitant wasn't quite sure which reality he wanted to live in. And based on current world events? Can you blame him? Because right about now, I think we're all saying, "I'll take whatever is behind door number 1," over what we're currently living.
The listing begins with the question:
Do you like Fun & Adventure?
To which we all collectively say, "I DO!" Because who isn't craving some fun and adventure these days?
And based on the description of the house, it sounds promising. Hardwood floors, brick fireplace, a library, and a sunken living room, all under a dramatic high oak-beamed ceiling…I mean what's not to love?
See this One of a Kind Brick Ranch, Converted into a 2 Story. Enter the Door to a 13th Century Castle Decor Sunken Living Rm, w/ Dramatic, High, Oak Beamed Ceiling, Hardwood Floor, Brick Fireplace, a Ladder to an Elevated Library.
And while the picture is, admittedly, a bit disappointing, still…HARDWOOD FLOORS, BRICK FIREPLACE, OAK BEAMS!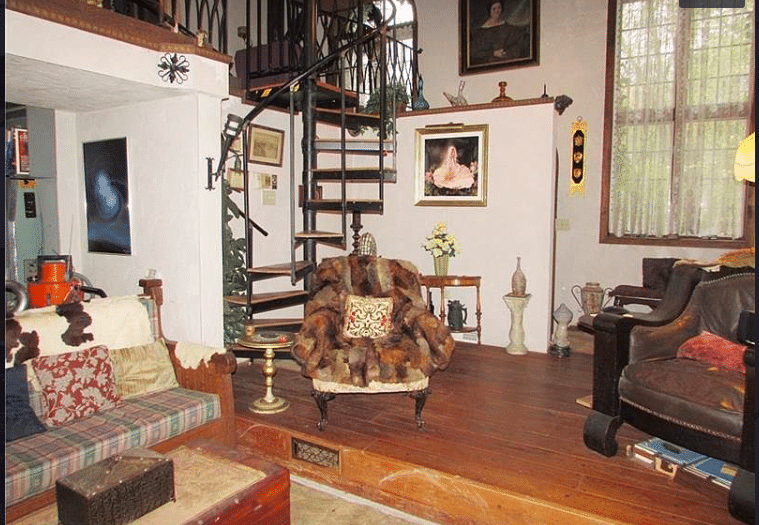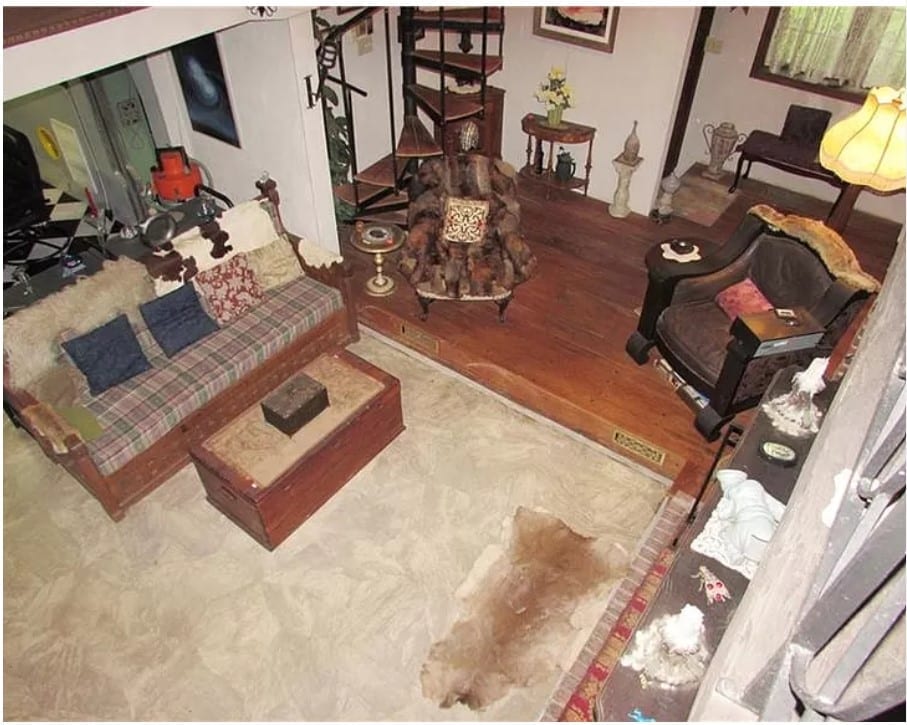 And a cowhide rug in front of the fireplace that is covering up god knows what.
But there's so much more to this house than just the living room. It also comes with a spacious dining room or a 25th-century starship. Whatever.
Time Travel at Warp Speed to the 25th Century Starship. A Talking Space Alien greets you as you walk toward the Floor to Ceiling, Outer Space Wall Mural.

The Dining Rm Command Center Rear Wall opens up to the Spaceship Main Bridge-Working Computer & Controls from an Apache Helicopter, Speakers & a 55 Inch Screen (TV works).
I have no words. But luckily I don't need any because there are pictures, which, I admit, don't nearly do it justice: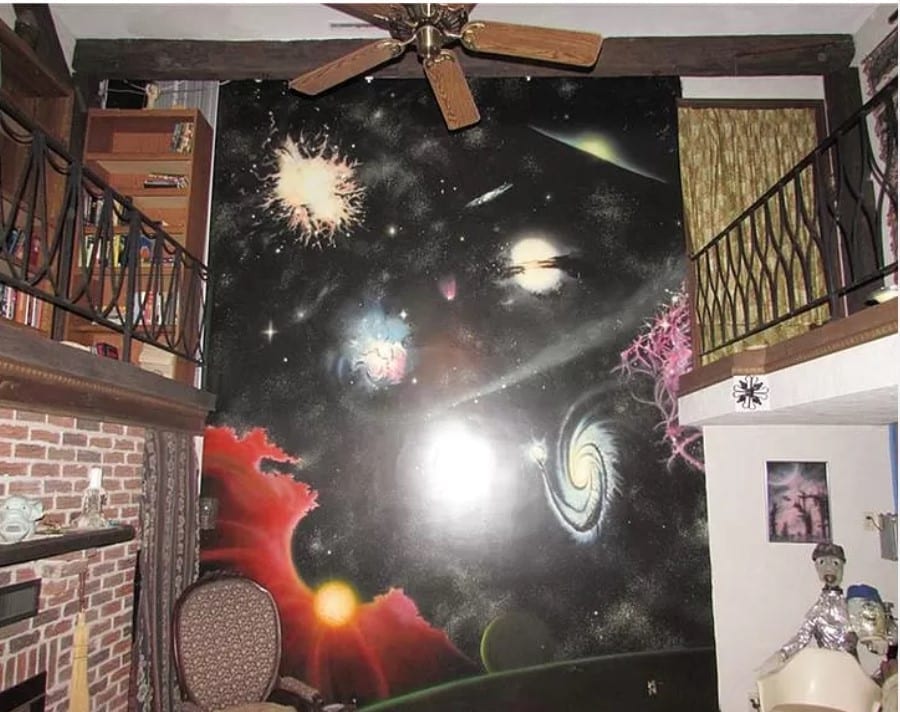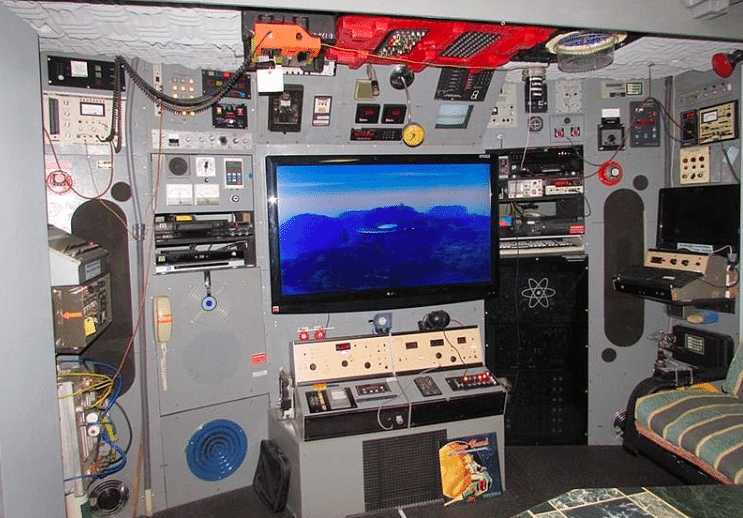 And if "a talking space alien" and a 55″ television (that works) aren't enough to convince you that you need to buy this house, don't worry. There's more.
The "Functional Galley Kitchen" complete with a hatch door leading to the laundry room, storage area, and workshop: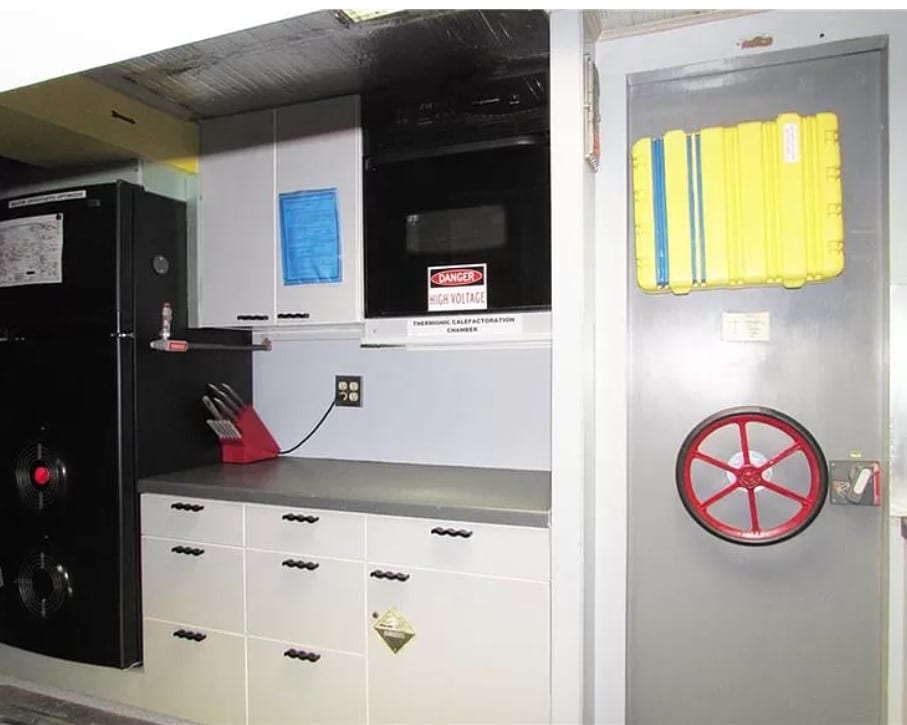 And a den, bathroom, and 3 uniquely-themed bedrooms upstairs that round out the space:
Take the Spiral Staircase to Explore the 2nd Floor, which has a Den Area, a Walkway & 3 Bedrooms. There's a Tropical Island Themed Bedroom & a 1970 Hippie Crash Pad Bedroom with a Queen Water Bed.
The tropical beach-jungle bedroom even boasts "real sand and sound effects that include jungle sounds and waves crashing on a beach."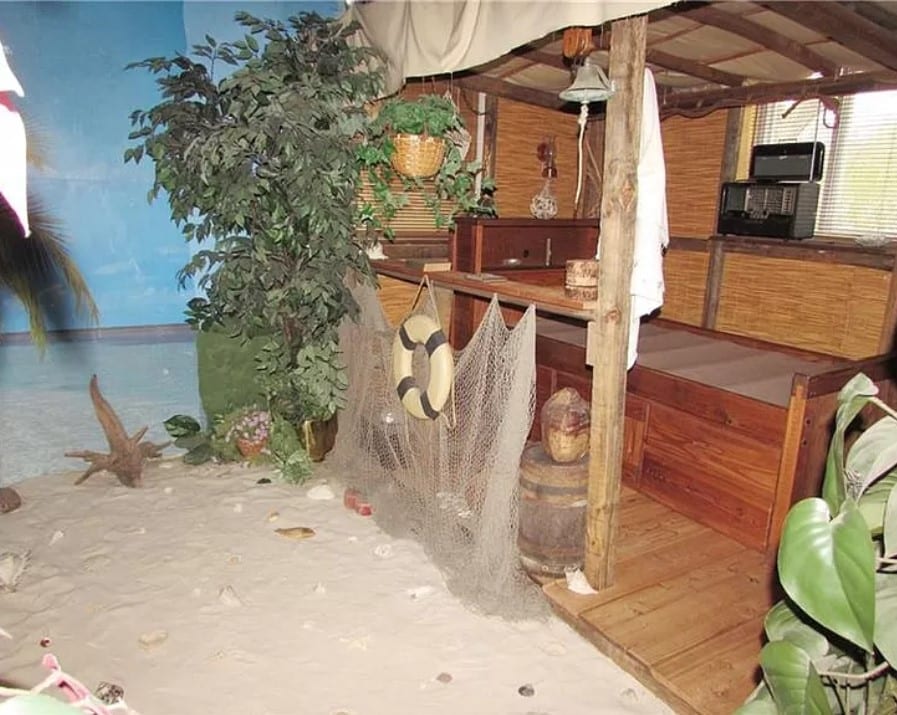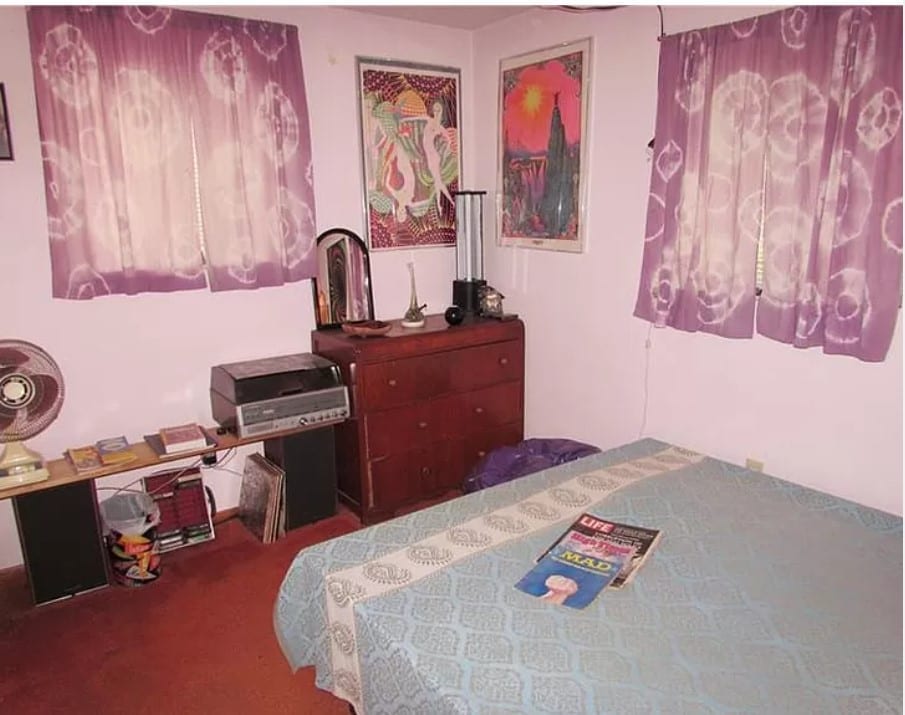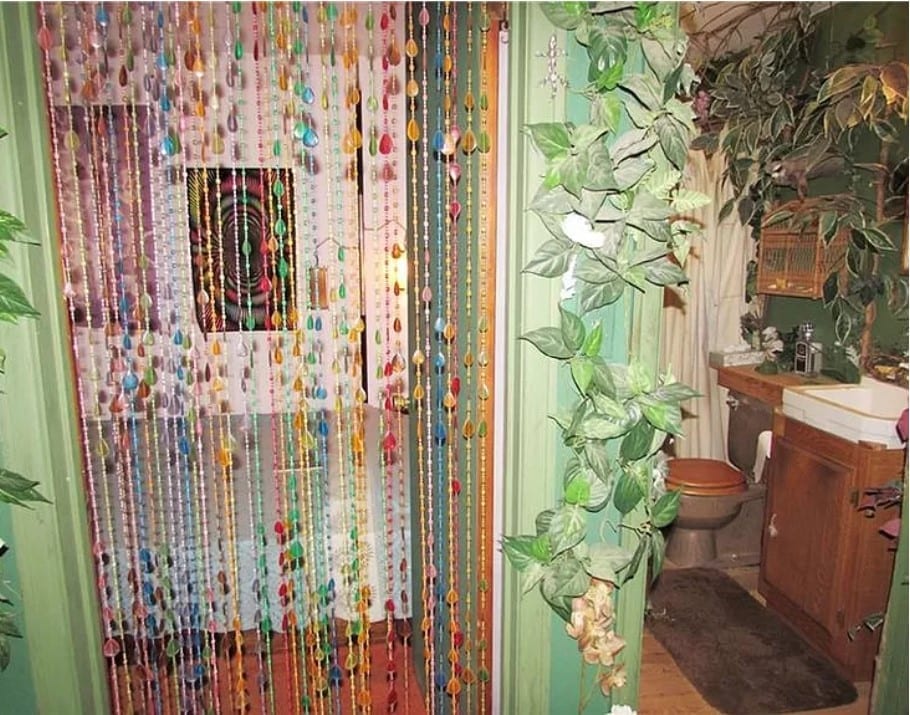 And did I mention it also comes with a pool? People NOT included.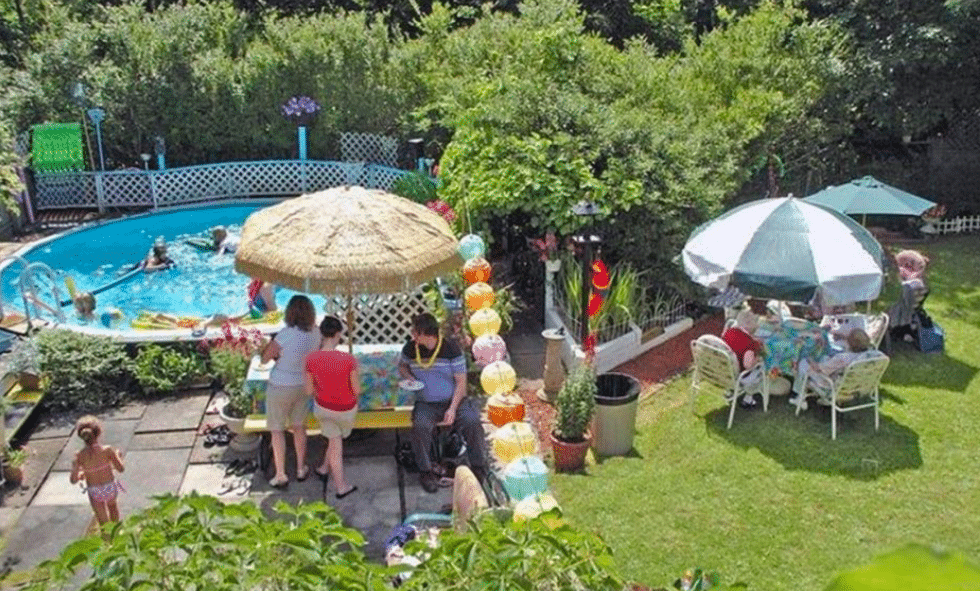 According to the Pittsburgh Post-Gazette, the home is owned by John Cope, a 74-year-old retired industrial and sales engineer. In an interview, he reveals:
"I always wanted to build a weirdatorium. I finally did it."
You sure did, John.
John and his wife bought the house brand-new in 1970 and spent the next few years raising their two daughters. After divorcing in the early '90s, John decided to make some "cosmetic improvements."
After taking some time pondering the renovations and a whole lot of drinking, this is what he came up with. And to his ex-wife, I would just like to say, "You dodged a bullet."
The listing, not surprisingly, made its way over to Twitter, where it was deemed "the greatest house listing of all time," by @frazierapproves.
I just discovered the greatest house listing of all time. It starts out very unassuming and modest. pic.twitter.com/cCubUFd1k4

— Middle-Aged Rust Belt Voter (@frazierapproves) May 18, 2020
And some people? Are totally here for it. From its "tremendous value" to its own private beach, AND A POOL, it's clear, this won't last long.
It's a MAGA-Ville about 25 minutes outside of Pittsburgh, but at that price, it's STILL a tremendous value

— Middle-Aged Rust Belt Voter (@frazierapproves) May 18, 2020
You have to admit, having your own beach in the basement would come in handy just about now.

— Muse of Ire (@MuseofIre) May 18, 2020
$150k for a spaceship with a pool seems reasonable.

— Jeff Reguilon (@jeffreguilon) May 18, 2020
And just in case you're wondering if it comes fully furnished? You're in luck! According to his granddaughter, it can ALL BE YOURS, 8-track player, bong, and Mad magazine included. I know, dreams really do come true.
i believe he has taken everything he felt he needed to. he believes the rest is for the next owner to do whatever they may please. we are sad to see it go because it is so rare with a lot of memories, but we also think it is best for the house to have a new owner to carry it on!

— Sydney Charrie (@CharrieSydney) May 19, 2020
I mean, this house has it ALL. Hardwood floors? Check. Window coverings? Check. A waterbed and a talking alien? Check and check. Obviously, this beauty won't be on the market for much longer. So don't delay.
And just in case you need more convincing? You can check out the virtual tour on YouTube: