If your inner fashion maven has been lurking for years but never blossomed, it's time to turn it all around. Stop piecing together a wardrobe with those jeans that don't flatter, that blazer from college, that costume jewelry you don't even remember buying (maybe it's your 8-year-old's?).
Sister, it's time to banish the bare minimum. You love clothes, and we'll help you enjoy wearing them.
Get moving with these wardrobe hints and tips:
Cover the Basics
Without the right set of basics, the rest of your closet will never serve you well. Behind every stylish lady is a dresser full of fundamentals.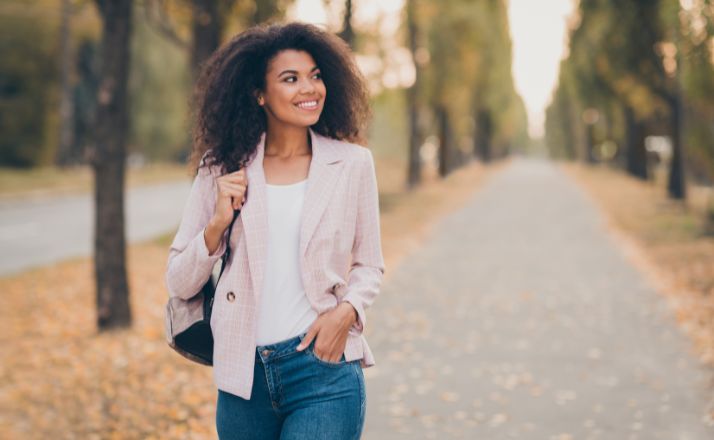 Start with these 10 wardrobe essentials:
Dark tailored jeans
Dress shirt
Cashmere sweater
Wrap dress
Mid-length LBD
White fitted tee
Black camisole
Classy pumps
Neutral wedges
Flat dress shoe
You can build upon this foundation and revamp endlessly. Of course, as time and money permit, you could benefit from owning numerous extra basics — but start with these.
Clean out your closet at the same time you're putting in new additions. If you haven't worn something in the past year, donate it — no ifs, ands or buts (and no, you won't love it if you give it just one more chance).
Embrace Wardrobe Trends Sparingly
Trying to stay on top of the trends can be exhausting. There's a better way. This is the perfect time to decide which fashion trends are worthy of pursuit.
A quick Google search can yield you a few sites that reveal the fashion must-haves for the year. Check each source against one another to be sure the advice is consistent, and then decide which trends will flatter you.
Don't get too crazy and buy something you'll never wear, but do try to go a little bit bold. This is a wardrobe transformation, after all. Trends we like for spring include shirtdresses, yellow everything, one-shoulder cuts, and gingham.
Now, if yellow makes you look ghastly or you don't have the shoulders for one-shoulder designs, disregard them — for now, at least. But pledge to stock up on at least one flattering shirtdress and a well-tailored gingham top.
You'll be trendy without spending a fortune or filling your closet with things you won't go near. Repeat this process prior to every season. It won't take much time, and you can say hello to being pleasantly chic.
All Hail Accessories
As you rebuild your wardrobe, don't forget about accessories. Classic pearl earrings can top off a polished career look, and a chunky necklace can up the ante on even the simplest T-shirt-and-jeans ensemble.
Scarves, hats, belts, jackets, headbands all add personality to your look. And lucky for handbag lovers everywhere, this year we're seeing a resurgence of the "it" bag. A modern statement bag such as an elegant designer tote is a classic and captivating accoutrement that will make heads turn.
When you wake up each morning, you should feel a sense of excitement about what you'll wear. Instead of throwing on some yoga pants and that same worn T-shirt, give yourself and your image some TLC.
If you pay attention to the basics, choose a few select trends to adopt and are deliberate about accessorizing with class, you'll look pulled together and stylish. And, who knows, your newfound confidence may even translate into some admiration-worthy pep in your step.