Growing up in the 90s was a magical time for spicing up your life, tasting the rainbow, and being a Toys R Us Kid.
90s kids spent their days tickling Elmo, bopping with Bop It, walking around with Polly in their pockets, and calling up crushes on their Dream Phone.
And while we may have said "Goodbye" to one of the greatest decades ever (not THE greatest, we have the '80s for that) we don't have to say farewell to some of our favorite toys.
Check out this notorious-ly B.I.G. list of the '90s toys that are "all that AND a bag of chips." (And still available for purchase.)
Shoop shoop.
Disclosure: This post contains Amazon affiliate links. If you click on a link, Filter Free Parents may receive a commission. See our full disclosure policy here.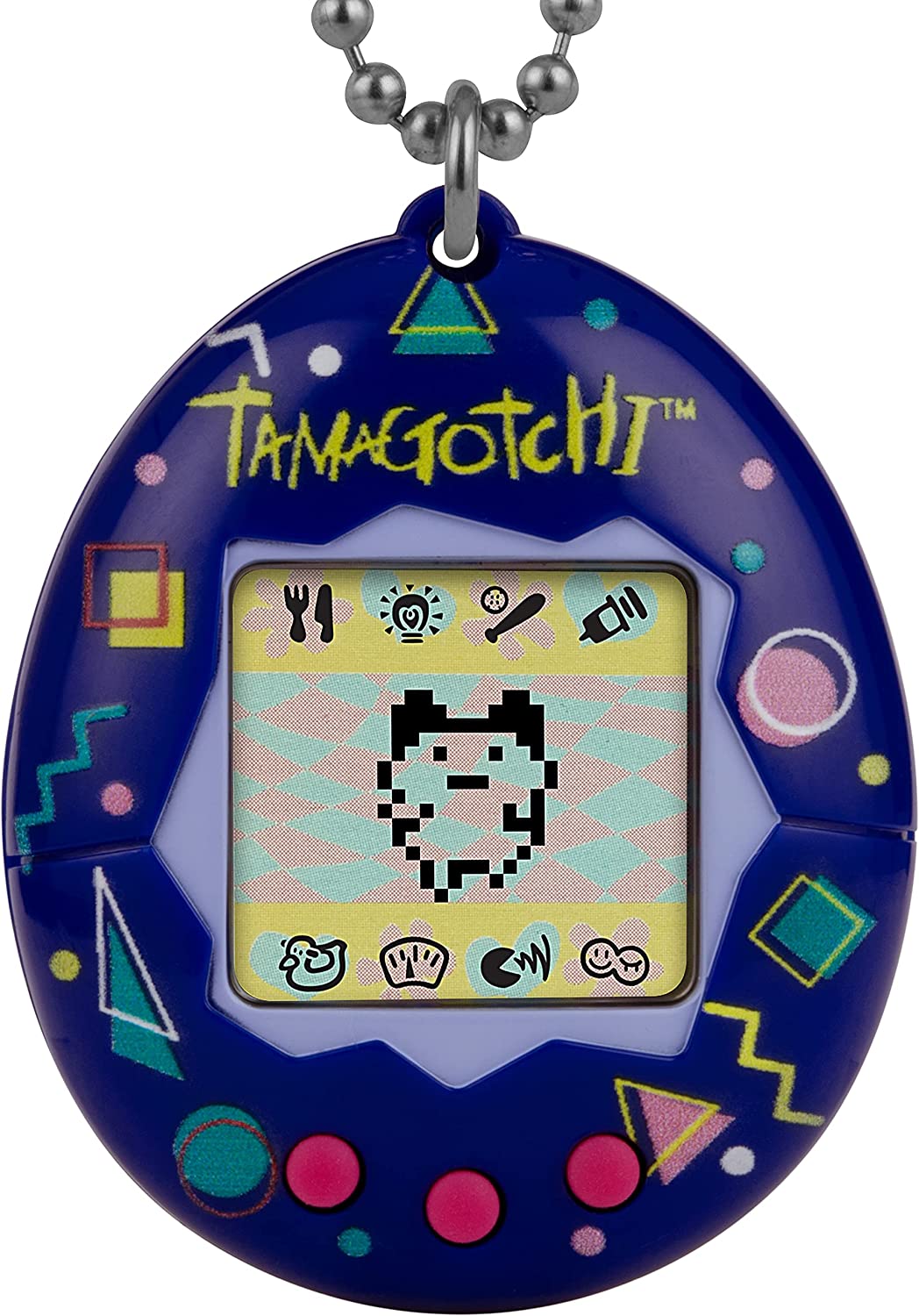 Price: from $16.49 (depending on color/style)
Pet, play, feed, clean, and obsess like it's 1997. The OG virtual reality pet is baaaack. Raise your little alien friend from egg to child to adult providing you can keep it happy, healthy, and hunger-free that is.
And now? You can relive the JOY (and sorrow when you discover your Tamagotchi has died because you chose to go to the movies and eat popcorn and leave it at home, alone, where it perished under a poop mountain of its own making) of digital pet ownership.
With over 10K 5-star ratings, and consumer comments like these:
"I love Tamagotchi! Fact: Tamagotchi is the coolest thing of all time, and it hasn't changed even after all this time. You guys, it's about happiness…"
And:
"bought this as a sort of nostalgic gift for my wife. And the problem is, she loves it. She spends more time with 'Tommy', as she has named him, than our actual dog that is dying for her attention. I kind of like Tommy more too, because I don't ever have to clean up Tommy's dookies."
What are you waiting for?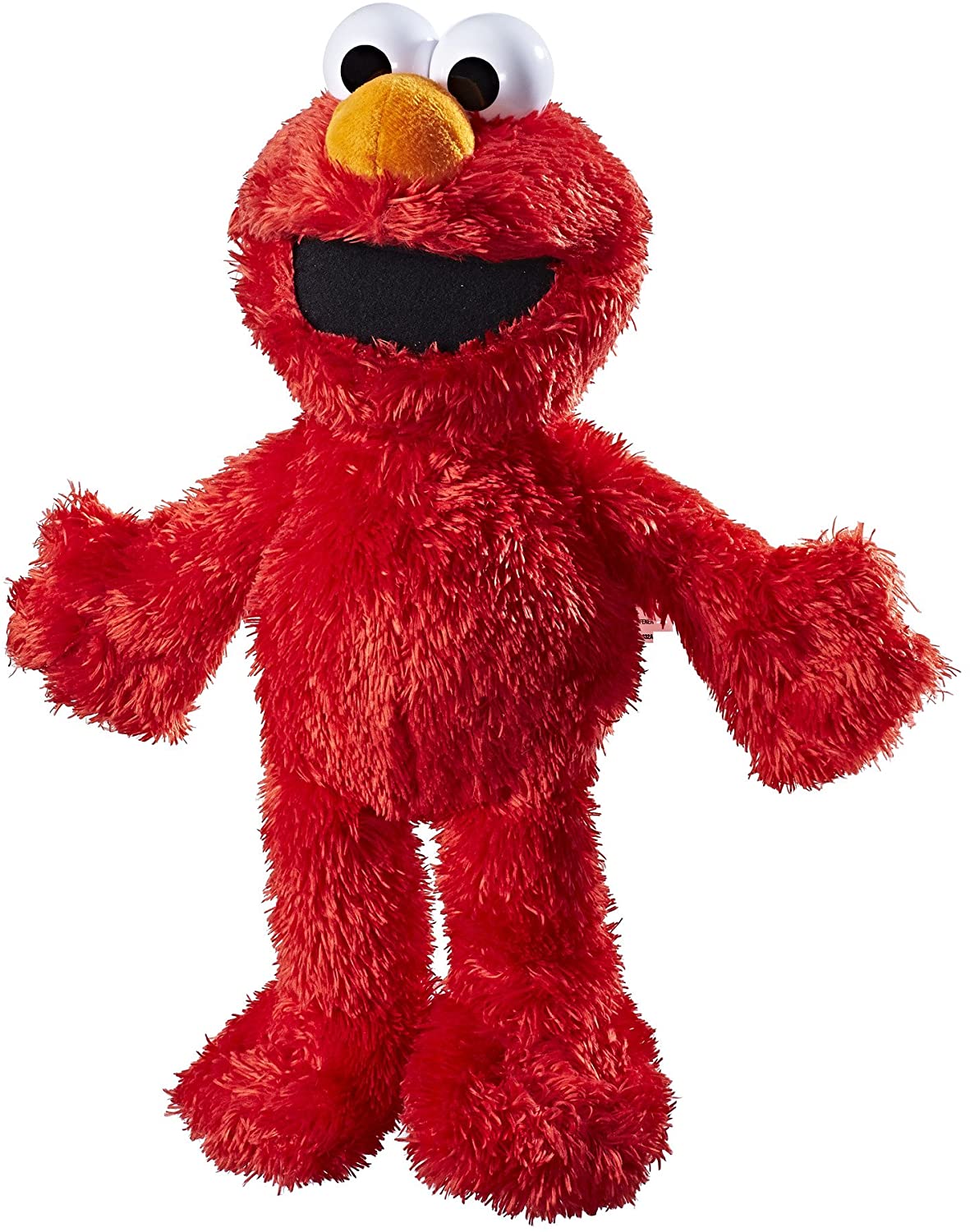 Price: $69.99
Tickle Me Elmo giggled and shook his way into the dreams of kids everywhere and the nightmares of parents trying to make that dream come true.
Released in 1996, he quickly became the must-have toy for Christmas and Elmo-mania was born. Tickle Me Elmo sparked a shopping frenzy, with the loveable Sesame Street character selling out mere moments after being placed on store shelves.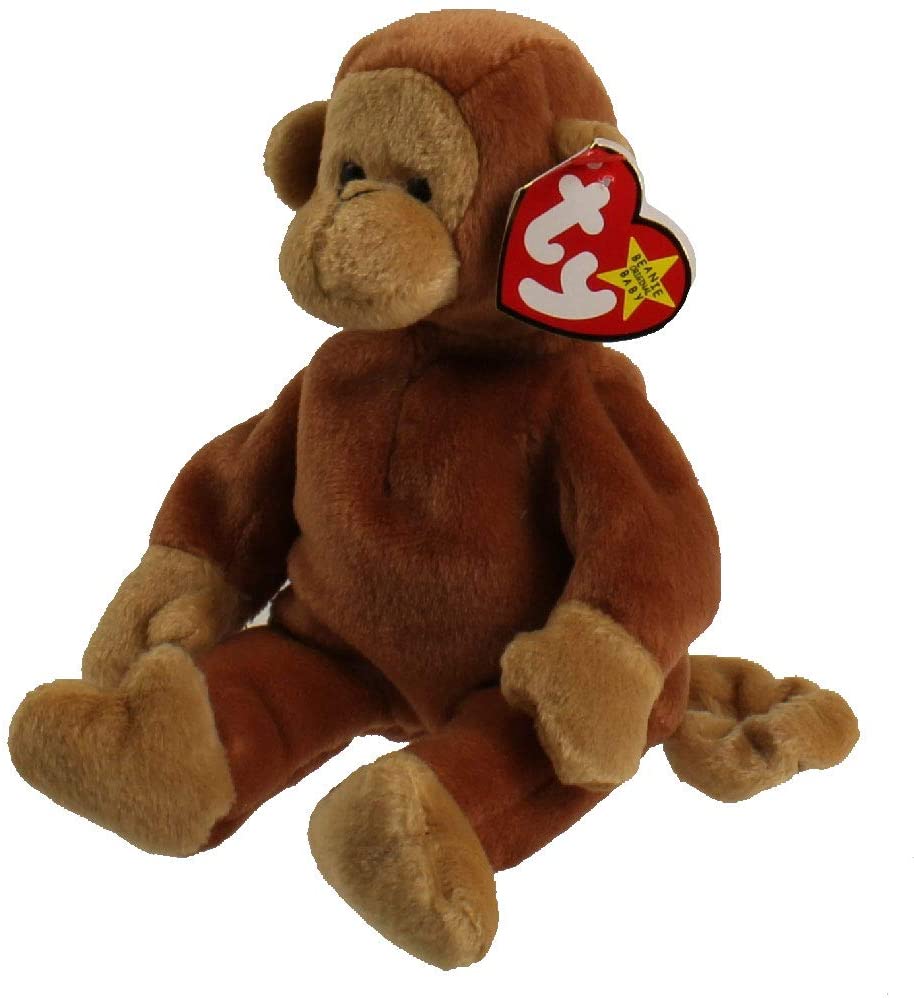 Price: $5.99 and up (depending on selection)
If you didn't have a collection of Beanie Babies were you even a '90s kid?
And if you happen to be one of the lucky ones that held on to the beloved baby beanies of your youth, you may be sitting on some serious bank.
According to Parade.com, that little beanbag beanie could come with a hefty price tag, upwards of half a million dollars.
If you're kicking yourself for losing out on a small fortune, it's never too late. While there's no guarantee that you'll hit the motherlode, you can still buy Beanie Babies.
All Ty Beanie Babies come with a poem, birthday, and the iconic Ty heart Beanie Baby tag.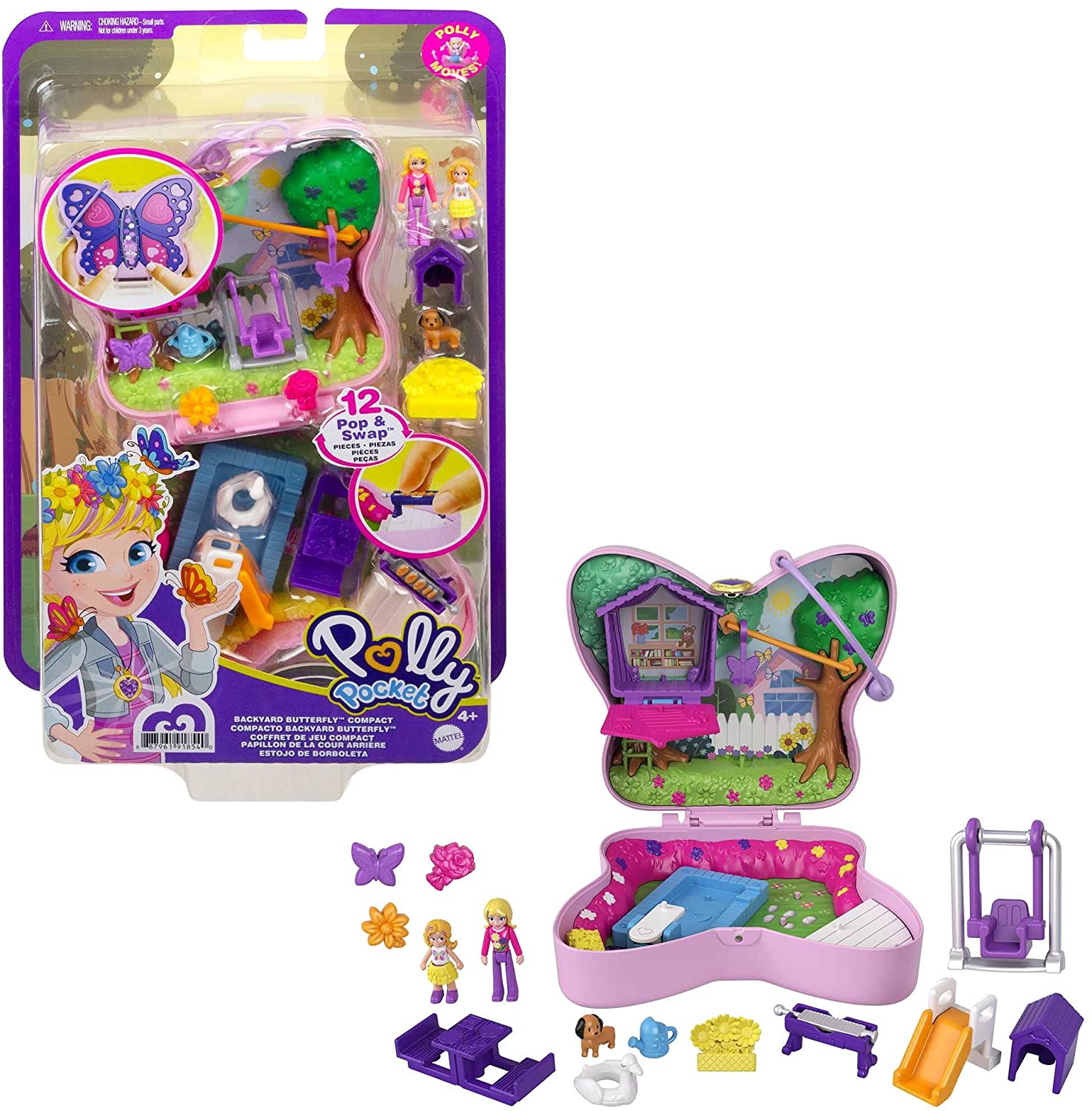 Price: $11.99 and Up
Polly Pocket is all grown up. While she may be a little bigger than the original Polly Pocket she still packs an entire mini-playworld in every compact. (Even if the compact is now the size of a purse).
There are currently 35 Polly Pocket Compacts available, including a Hedgehog Cafe, Elephant Adventure, Tropicool Pineapple, On The Farm, and Dolphin Beach Adventure. They range in price from $11.99 to $16.99.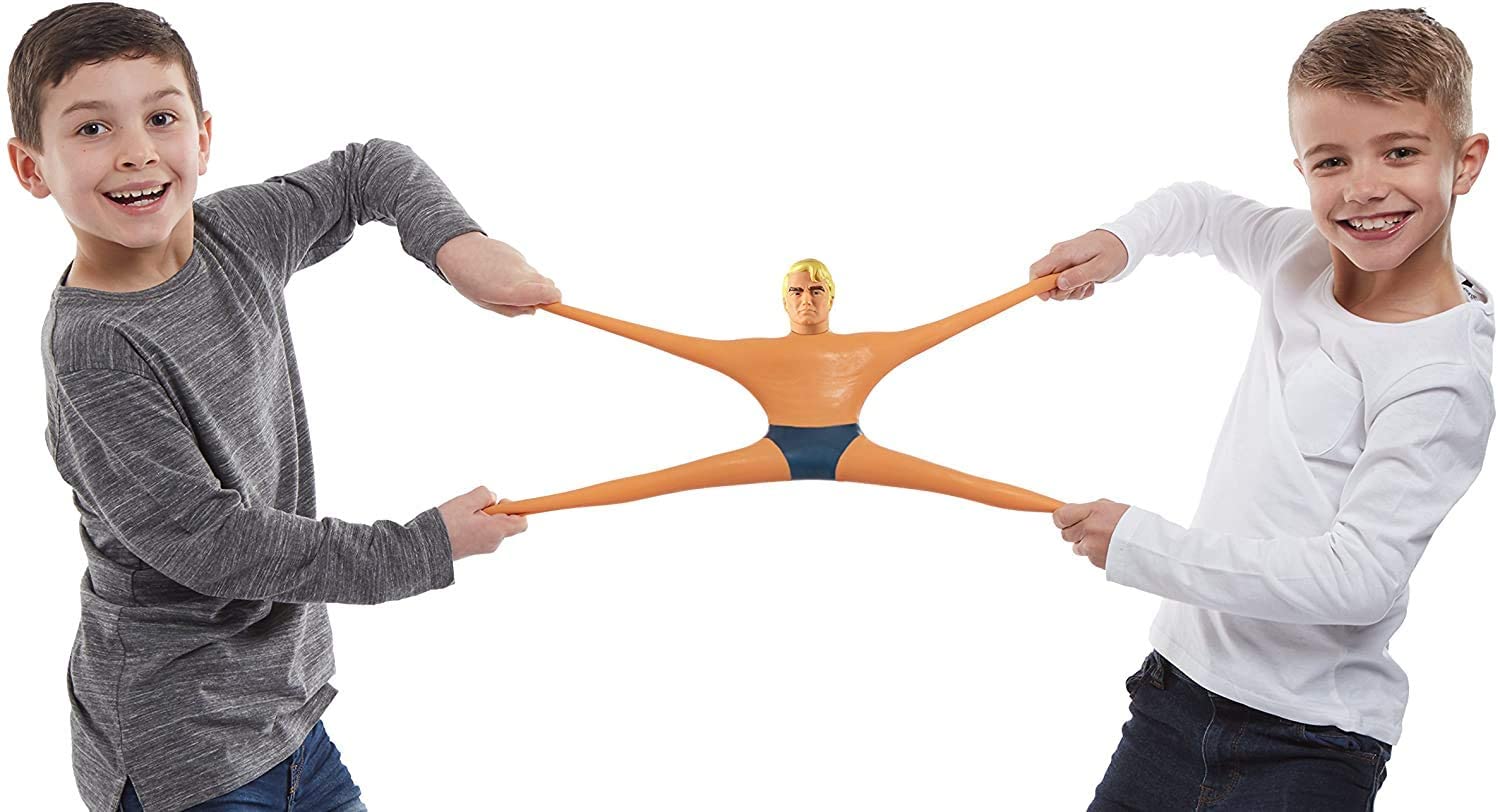 Price: $31.99
Grab hold and stretch his arms, legs, and torso up to four times his original size.
Stretch him, fold him, tie him up in knots, or tie him in a bow, he will always return to his original shape.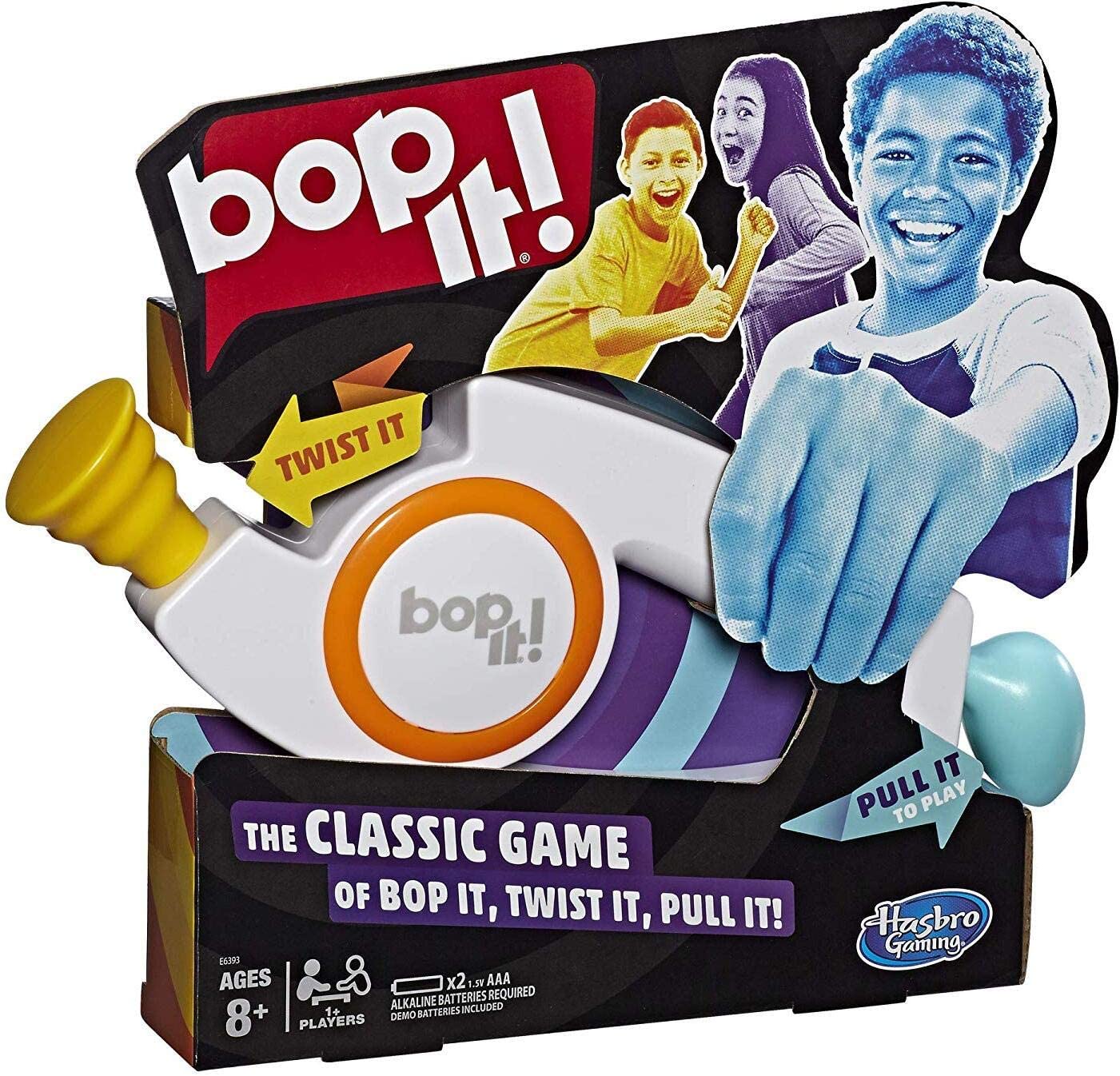 Price: $14.92
The classic electronic game of bop it, twist it, pull it: hear the commands and react fast to stay in the game.
Players can face-off in a multiplayer game with the pass and play feature or beat their best in solo mode.
If you're looking for a challenge, you can upgrade to the new and improved version…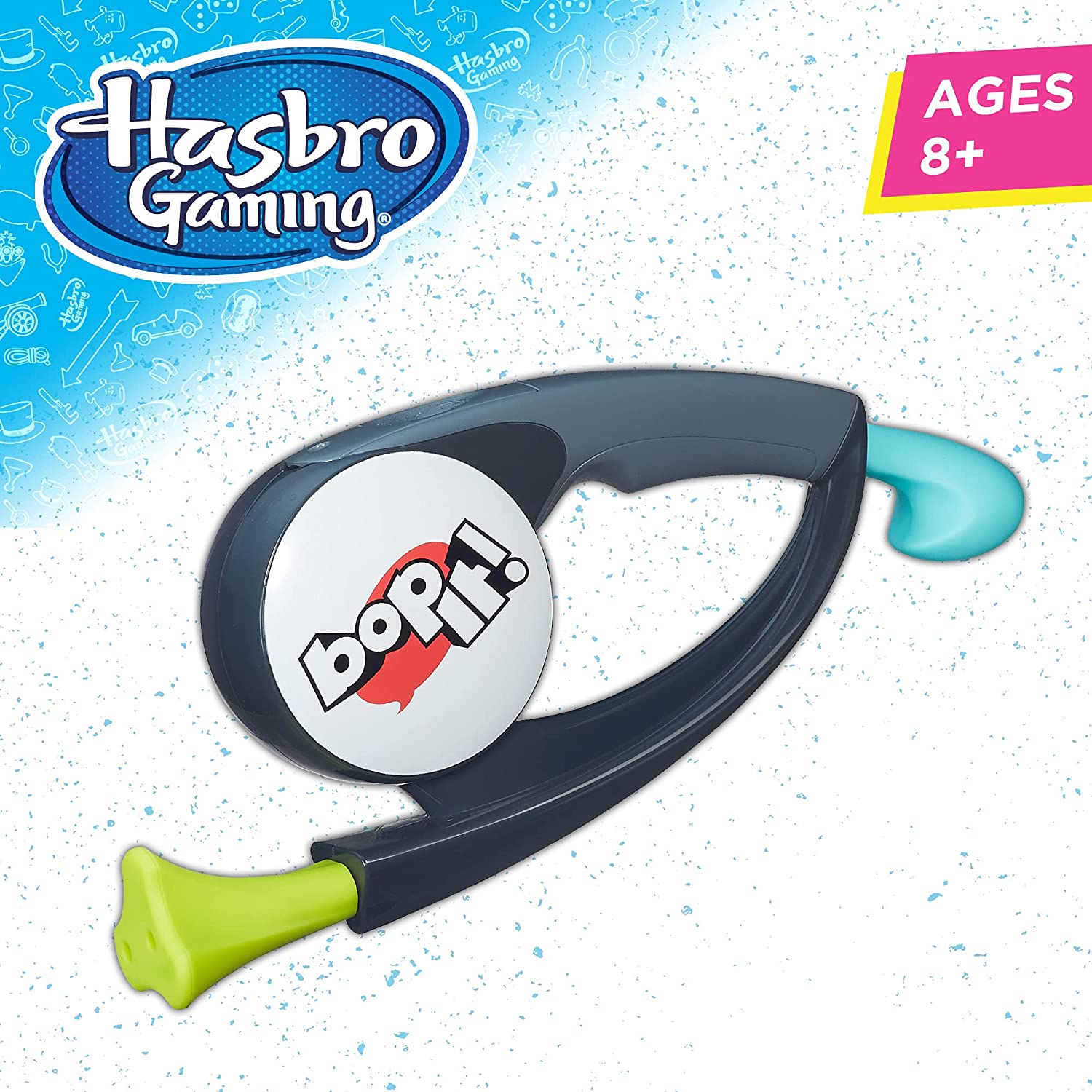 Price: $20.99
Bop It! with a modern twist. This edition includes 10 hilarious commands: Whip it, Drink it, Selfie it, Hammer it, Answer it, Cradle it, Saw it, Sing it, Golf it, and Comb it.
The commands are in random order and players need to respond correctly and as quickly as possible, or they're out of the game.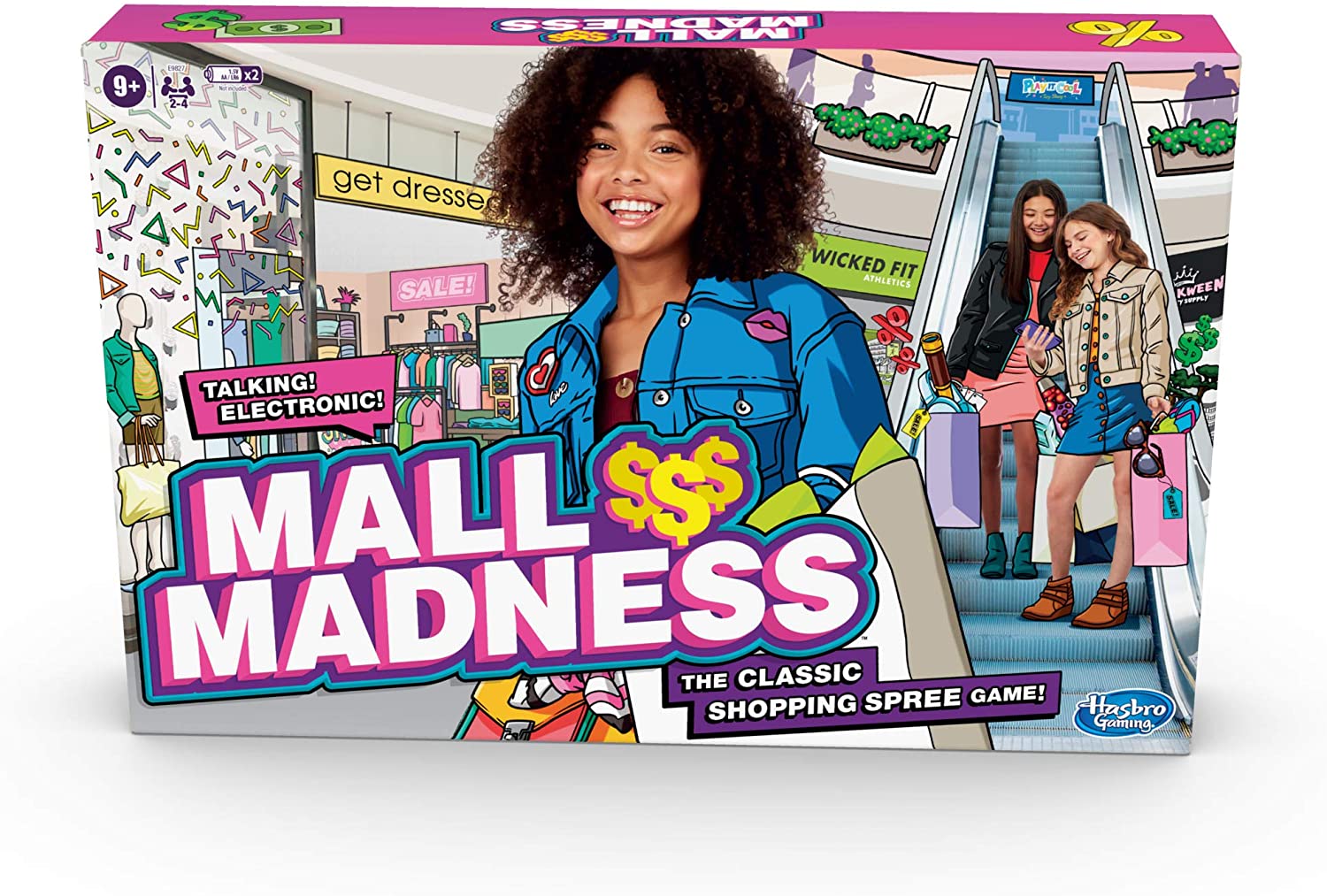 Price: $24.89
Attention shoppers: Everyone's favorite shopping game is back. With an updated look Hasbro's Mall Madness is still essentially the same game you knew and loved when you were a kid.
Players use their ATM card and cash to buy items on their shopping list. With 22 mall locations on 2 floors including a nail salon, candy store, jewelry store, arcade, shoe store, electronics store, and a toy store, find last-minute markdowns and surprise clearance sales.
The first player to purchase 6 items off their shopping list and make it back to their parking lot wins the game. Cha-ching!
Price: $14.99
These small cardboard disks launched a collectors craze. POGS skyrocketed to popularity in the mid-90s as every kid on the block scrambled to collect as many as they could to trade or "slam for" with their friends.
Each Pog Retro Kaps starter set includes: 20 Random Pogs and 2 Random Exclusive Gold or Silver Anodized Aluminum Holographic Slammers.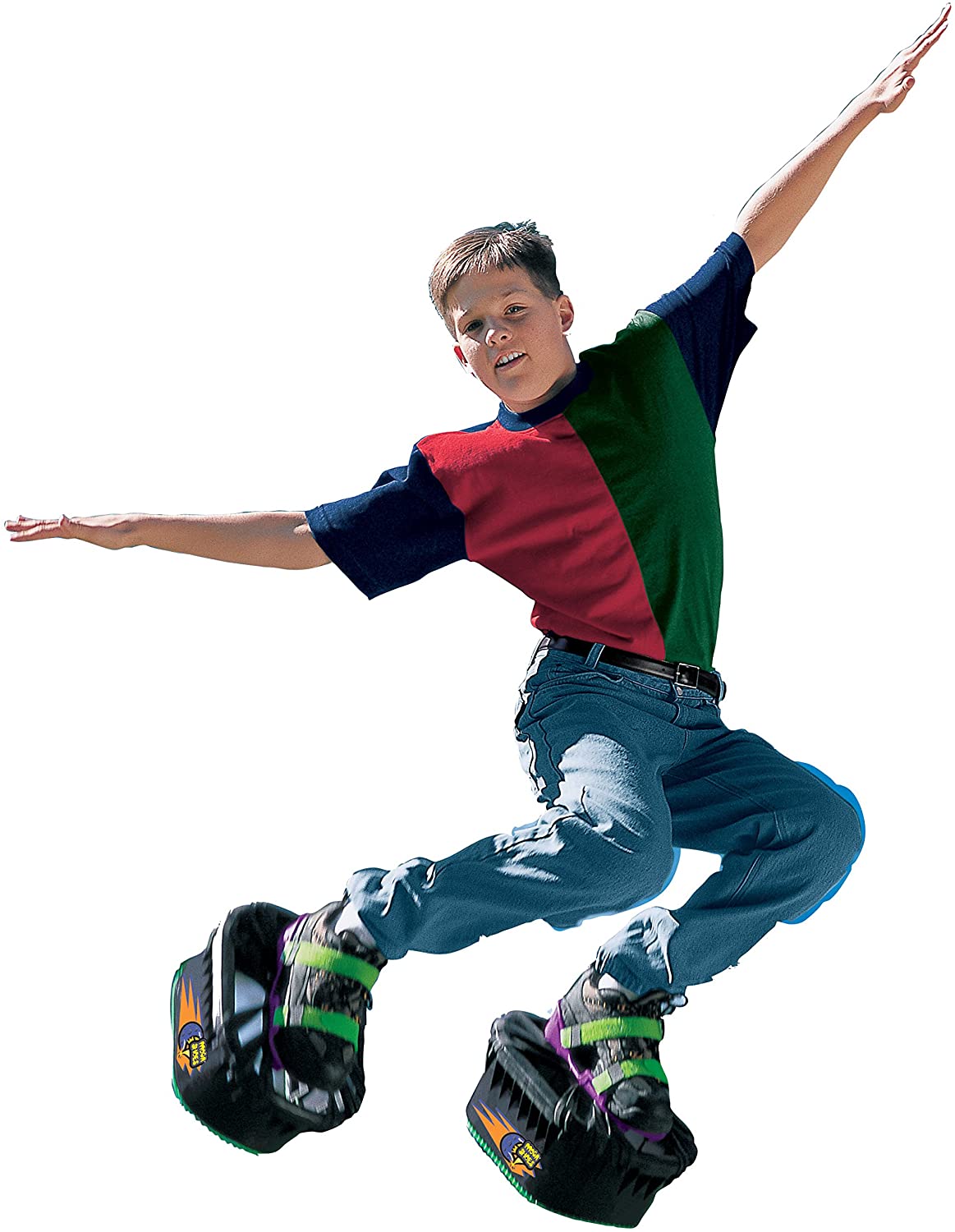 Price: $36.37
Want the experience of a trampoline but without the sticker shock?
Bounce your way to new heights with mini-trampolines strapped to your feet. Meant for kids 7+, these Moon Shoes fit up to a size 9 men's shoe and a maximum weight of 160 pounds.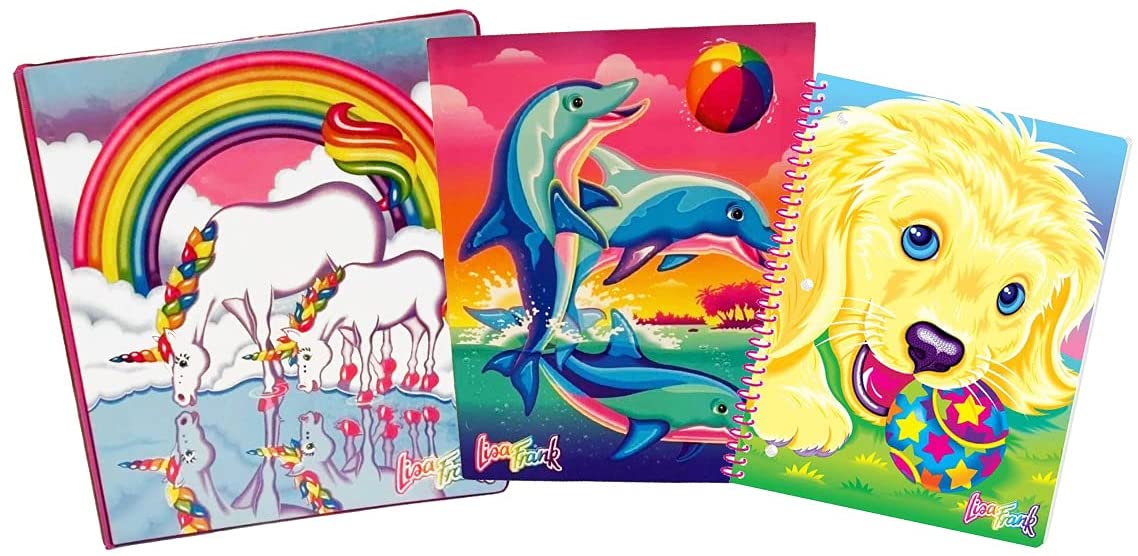 Price: $14.06
Welcome back to the technicolor days of your childhood.
This 30th-anniversary Lisa Frank set includes a 3-ring binder, spiral notebook, and 2-pocket Lisa Frank paper folder.
It's LISA freaking FRANK. Need I say more?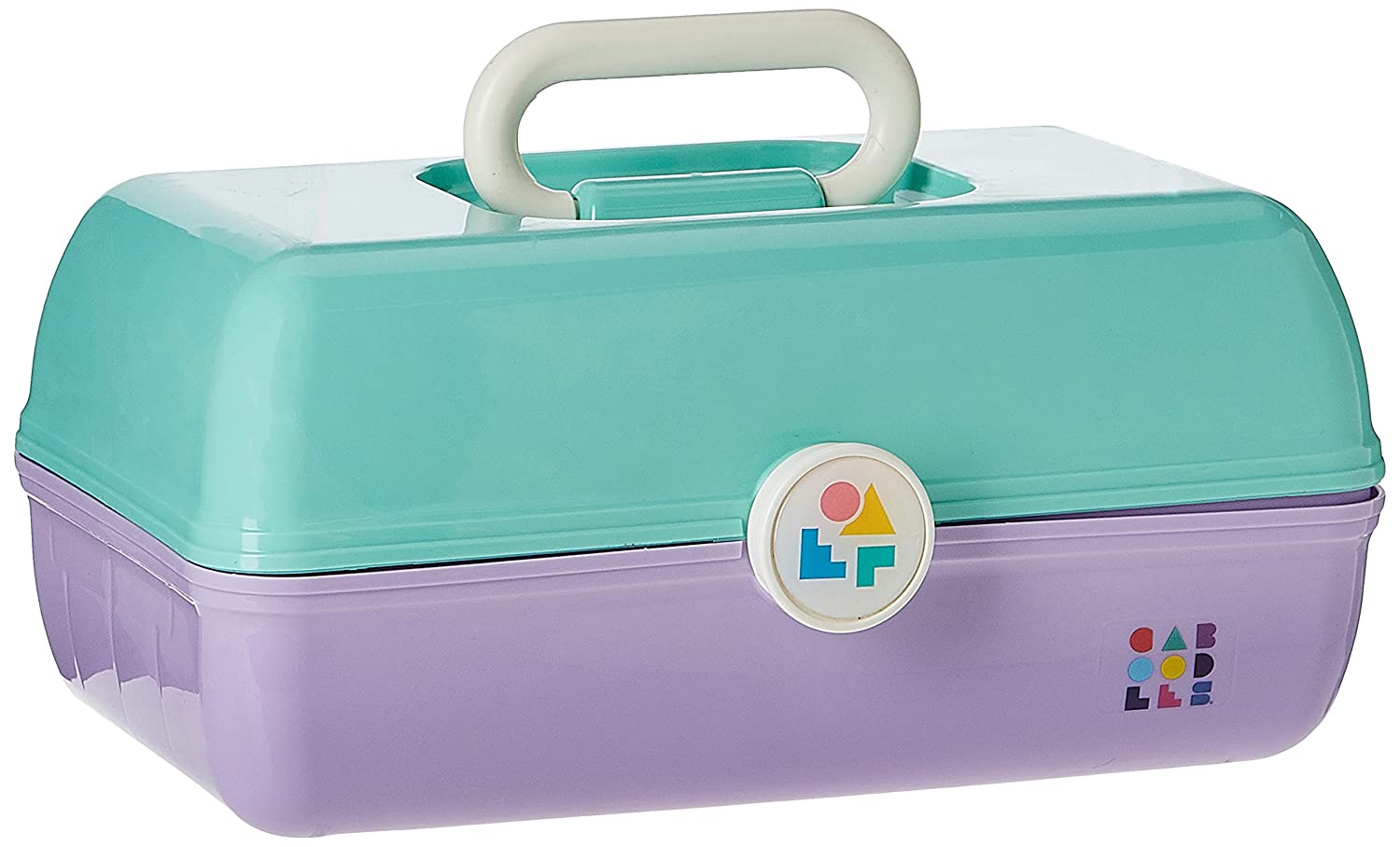 Price: $19.99
Grab your favorite flavored Lip Smackers, body glitter, Hard Candy nail polish, and butterfly barrette clips, your Caboodles case is waiting.
With its spacious storage, various-sized compartments, swing-out trays, mini-mirror, and signature logo, this Caboodles On-The-Go-Girl case will make you want one (or 10) all over again.
Do all of these have you waxing nostalgic? Check out this list of best-selling toys of the '80s for more:
Best-Selling Toys of the '80s That You Can Totally Still Buy Today