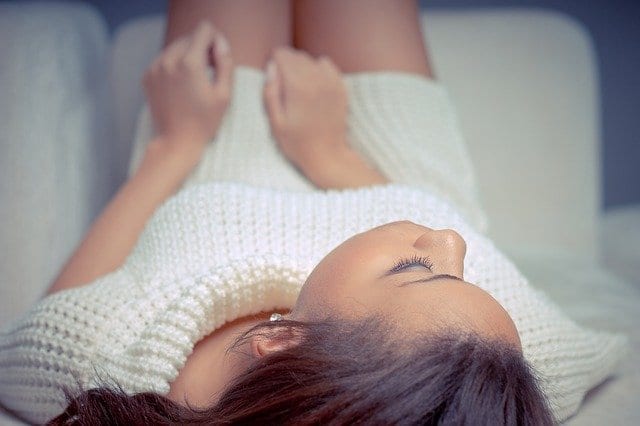 Taking care of your mental and physical health is not only important but crucial, especially with COVID-19 still being prevalent and states continuously urging people to stay in. As people across the country continue to self-isolate themselves they might find themselves facing challenges on how to get their health back on track.
Here are some ways to stay mindful of your mental and physical health while staying home:
Mind Your Health
Staying on top of your health starts with taking real care of your body. Although many doctors are urging people to stay in, you should always keep up with any doctor's appointments through virtual visits. Technology makes it possible for doctors to evaluate, diagnose, and treat patients virtually whenever or wherever through their smartphone or computer. Telemedicine is a convenient and time-saving way to practice social distancing, while also managing your health.
There are a plethora of reasons why people turn to telemedicine, some due to its flexibility, while others feel more comfortable discussing sensitive issues with a virtual doctor from the comfort of their own home. Telemedicine covers a wide range of medical conditions. If you're an expecting mother with a low-risk pregnancy, and in need of regular checkups, telemedicine will allow you to have your virtual prenatal care appointments.
If you're concerned about a medical condition beyond your standard check-up appointment, telemedicine can also help. If you or your partner are experiencing any bedroom difficulties due to stress or anxiety, your virtual primary care doctor will be able to prescribe you medication like Viagra, through an easy online consultation. Regardless of the reasoning behind your visit, your health should be prioritized, especially during these trying times.
Check Your Stress
Many are having an uneasy time for various reasons like working from home with children, to being unemployed, to the uncertainty of what's next. This is why it's crucial to find ways to destress and relax. Reducing stress can not only help with reducing anxiety or depression, but it can also help increase productivity. If you're struggling to find ways to relieve stress then start simple by doing things like journaling or using essential oils to improve sleep.
Mediation is a great way to relieve stress and help you maintain a solid peace of mind and help recenter your feelings. If you're a beginner then consider downloading a meditation app, like The Mindfulness App, to start your relaxation journey.
Goal setting is an easy yet effective way to bring some normalcy back into your life, while also being a great stress reliever. Setting personal goals will help you organize your day-to-day, and potentially challenge yourself to fill your day with activities that bring you happiness. Self-care is just as important so make sure you are prioritizing things that matter to you, whether that be a hobby like gardening or something you've always wanted to try like baking.
Take A Look At Your Diet
As the old saying goes, you are what you eat, and without knowing it, you could be doing more harm than good to your body. With the anxiety of everyday life and boredom creeping in you might find that snacking has become your go-to hobby or you might find yourself walking into your kitchen late at night to indulge in your cravings. Whatever the case may be, it's important to take a look at what you're putting into our body and how you are doing it.
The first thing to know is that your cravings mean something. If you find yourself craving overly salty or sweet foods listen to your body. Are you more stressed than usual, or skipping meals through the day but cramming snacks at night? Both salty and sweet foods release a brain chemical called dopamine that gives you a feeling of happiness or pleasure.  If you're not feeding yourself a well-balanced diet then your body will feed off the salty and sugary foods that will later cause a crash in energy.
Use this time to conquer any unhealthy eating habits by developing a healthier way of eating. Try choosing foods that are less processed and incorporating more fruits and veggies into your everyday meals. Also, keep healthier foods readily available and insight so you're more likely to eat them.f you're not sure where to start, consider a meal delivery service like HelloFresh that will send you simple step by step recipes that are diverse in meal options and dietary restrictions.
Start Moving
Whether you're working from home or simply just at home, motivation to stay active can be the last thing on your list of priorities. However, in order to make sure you're treating your body and mind properly, you have to find ways to get up and move. If you're spending the majority of your day laying or sitting and are struggling to feel good, exercise helps reduce anxiety while improving sleep patterns and overall mood.
Start simple by creating a routine that will incorporate movement throughout the day. Easing yourself into exercise will make you feel more confident to challenge yourself as time goes on. Start simple, like giving yourself a 15-minute break during the workday to walk around your house or your neighborhood, while safely practicing social distancing.
If your go-to office space is your bed or your living room couch then consider getting a standing desk converter to lower your risk of weight gain and improve energy levels. Adults should be getting at least 30 minutes of physical activity every day, however without a physical gym to attend, you might turn to fitness apps that cater each workout to your needs.
You should never let your health fall to the wayside, but it's completely normal to struggle during this scary and uncertain time! Staying healthy is a habit, so make sure you stay mindful of your health and always get help when needed.