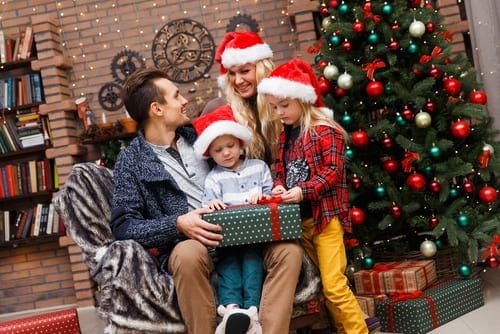 With the holidays just around the corner, finding the perfect gift for outdoor enthusiast that's unique, high-tech and useful is quite the challenge. Check off loved ones from your list with these holiday gift ideas.
Crosspoint Waterproof Wool Crew Socks
A great hike is not complete without getting wet in a stream, river, lake or waterfall. However, it is every hiker's nightmare trudging around in wet shoes and socks. Enter Sock Dreams' waterproof socks for instances where you have no choice but to get a little wet on a hike. This is a great gift for anyone outdoor enthusiast on your lists who dreads the sloshing noise and the blisters that come from hiking with wet shoes and socks. These versatile socks come in a variety of stylish options and are great for the outdoors when hiking or exploring in the snow but could also be worn on a rainy day in the city.
Matador Mini Pocket Blanket
Small enough to fit in your hand or in your pocket, the Matador blanket is perfect for hikers, festival goers, avid picnickers and campers. Water repellent and puncture resistant, this blanket is equipped with corner weights that act as stakes that keep the blanket in place so it won't be blown away in dodgy weather. At 63 x 43 inches, this blanket comfortably sits two people and with two available holiday colors, alpine green and red, it's the perfect stocking stuffer.
Mystery Tackle Box Subscription
For a great gift that keeps on giving all year round, consider the Mystery Tackle Box monthly lure subscription service for the fly fisherman or woman. Every month, customers are surprised with various types of bait and lures, with options to customize based on a handful of fish species they target so their package fits their unique needs. The basic package starts at $14.99 a month, sending up to $25 worth of products. There's the basic package at $14.99 that gives customers up to $25 in fresh and new products. If the basic package is not enough for your stream dweller, consider upgrading to the local or pro options.
Aqua-Vu Revolution 5 Underwater Camera
With the holidays just around the corner, take advantage of Cabela's Christmas sale and purchase the new Aqua-Vu Revolution 5 Underwater Camera for people on your list that ice and open-water fish. Its micro-camera design is connected to a bright, high resolution, 5″ LCD screen, that allows for a clear view of the water, increasing chances of catching that big daddy. Its camera reel system allows for easy deployment and retrieval and is the next generation of ice and open-water fishing cameras.
Polar Cap Equalizer Cooler
Outdoorsy people are bound to have a cooler, but this is not your average cooler. The Polar Cap Equalizer cooler keeps your drinks, food, meats or bait much colder than the average cooler. It's proven to have a 12-day ice retention period for the largest, 100-quart cooler, perfect for a long hunting or camping trip. Its unique insulation technology regulates the temperature with the airtight seal that doesn't allow warm air to penetrate. Additionally, it's secured with heavy-duty, rubber latches that also act as bottle openers. The cooler comes in five different sizes, great for any individual or group adventure.