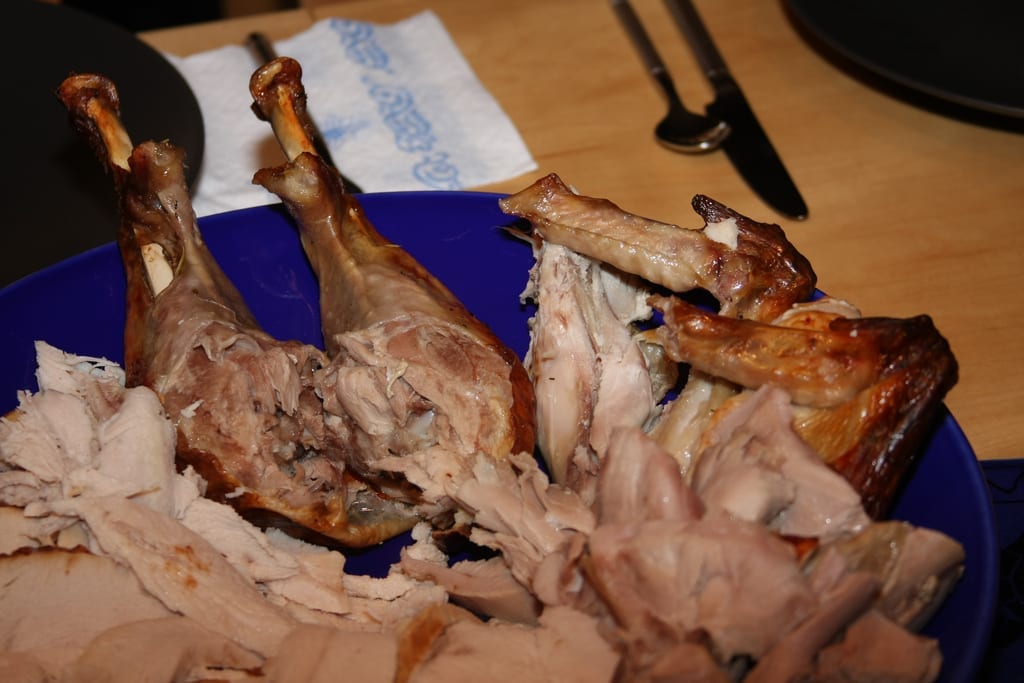 If you're under the impression that the Pilgrims whipped up a turkey in their deep fryer and served it on the very first Thanksgiving way back in 1621, you're most likely mistaken. Actually, you've probably been drinking. Deep fryers? Electricity? 1621?
According to the Washington Post, "it wasn't until the 1800s that it, the turkey, became the staple of the Thanksgiving holiday meal." When the Pilgrims celebrated, they enjoyed Bambi without the bread stuffing. And pumpkin pie. And cranberry sauce. Which begs the question, what the hell DID they eat? Well, we're not here to talk about the colonists and their little friends. We're here to talk about what we'd rather eat on Thanksgiving. Turkey is awesome, sure, but there have got to be other things you'd rather see served for dinner. Here's my list of 5 things I'd rather eat on Thanksgiving…
Swap the turkey for a real, authentic made-in-Manhattan steak. If you've never experienced a true New York steak before, oh my holy hell, it's to die for! I love a good turkey, but a juicy, melt-in-your-mouth strip or center-cut steak would make me smile!
Kick squash to the curb! YUCK! I'd much rather substitute squash for roasted potatoes (alongside mashed) or rice pilaf.
Move over fruitcake or other weird desserts, cake is taking your place! Cake needs to be on every dinner menu. It's a fail safe way to please everyone, plus, it's, cake. Cake warms the soul. Whoopie pies should also make the dessert menu.
Garlic breadsticks smothered in cheese or Texas toast drizzle in creamy butter can either join or replace traditional dinner rolls. I'm a sucker for a good breadstick!
Spike that egg nog! After awkward dinner conversations, kids melting down at the little people table, and slaving over a stove for countless hours, we could all use a little pick-me-up!
How about you…what foods and drinks would you rather eat on Thanksgiving? Share in the comments!