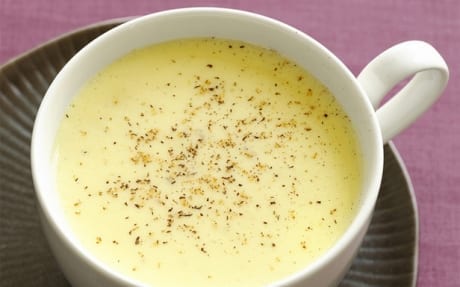 My 12-year-old son, Caden, has a lot to say. And often, what he says is truly comical. I've been sharing his funny outtakes, quotes and sayings on Facebook for years and thought I would capture them here, too, with an entire category devoted to him: Cadenisms!
A recipe I found online today reminded me a something Caden said at Christmas time this past year. After taking a sip of egg nog he cheered:
"Yum! This egg nog is good. It tastes like that Reincarnation Breakfast mix!" 🙂
Forget Gatorade. Caden has the drink that will bring you back to life.