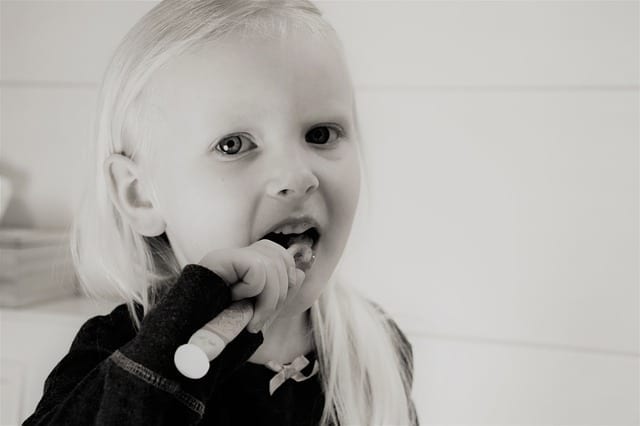 Your child's oral hygiene is a vital part of his or her overall health. Children who learn good dental care at a young age are more likely to continue their excellent brushing and flossing habits throughout their lives. With proper coaching, you can help your child establish a daily dental routine that will protect against plaque, cavities and gum disease for years to come. Consistent dental care at home and regular visits to the dentist are imperative to helping children maintain healthy teeth and gums.
It's never too early to begin an oral health regime. New parents can use a washcloth or gauze to gently wipe their infant's gums, even before his or her teeth start to come in. Avoid using fluoride toothpaste until after age two.
If your youngster is older, make oral hygiene fun by letting him or her choose a child-sized toothbrush with soft bristles in a favorite color or character along with a preferred flavor of toothpaste. There are many kid-friendly toothpaste flavors available on the market, including cool mint, strawberry, orange and watermelon. Toddlers usually begin to brush their own teeth at about age two, but might need assistance up to age five. Consistency is key — one out of 10 two-year-olds already has one or more cavities.
The best way you can protect your child's teeth and gums is to teach him or her good oral hygiene and promote healthy eating habits. It's especially beneficial if children see their parents exhibiting good brushing habits. For more information on instilling good oral health practices in children of various ages, see the accompanying checklist.
Author bio: Dr. Sheila Harris is owner of Natomas Crossing Dental Care in Sacramento, California. Dr. Harris has been a licensed dentist since 2000, after graduating from Northwestern University School of Dentistry. She is a member of numerous dental organizations and has been selected as one of the top general dentists in the Sacramento area for the past five years.