Having a baby is a time to celebrate your little bundle of joy being born into the world! But this is also a time for a few important baby safety tips to prepare yourself and your home for the arrival.
No matter if you're a new mom or a veteran mom, it's important to remember there are safety measures you can do now to prepare for your upcoming birth.
The more you can prepare ahead of time for a safe environment for your baby, the more you'll be able to relax and enjoy your time once they're here!
How can I keep my baby safe at home?
There are a lot of steps you can take to keep your baby safe at home. Baby-proofing the house is often one of the biggest ways parents make their home safe for little hands and feet.
Your newborn isn't going to be moving around for a few months. But preparing now will help you ease into the transition when they're rolling, crawling, and exploring.
Baby Safety Tips To Prepare For Now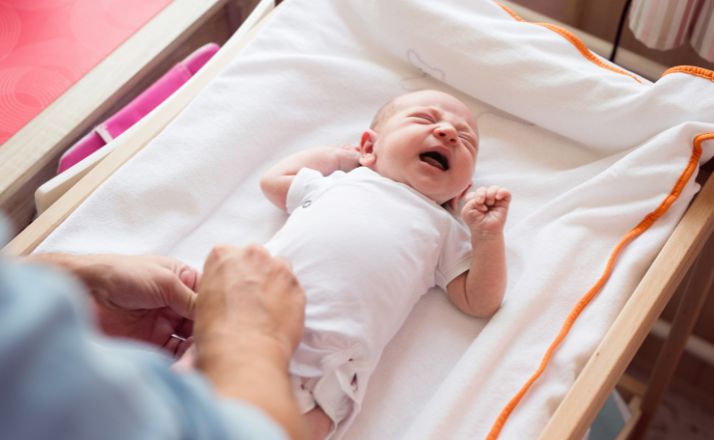 Never leave your baby alone on furniture
This may seem like a no-brainer, but many parents fall into the thought that newborn babies don't move much, so leaving them on a changing table, sleeping on the couch, or resting on other pieces of furniture by themselves happens.
It's just not safe. You never know what might happen. Have them in a sleeper, bassinet, crib, or a safe space on the floor.
Educate yourself on Infant and Baby CPR
If you're able to take a class on CPR, that's an amazing way to be there for your baby or child should they need it.
Check with your local health department or hospital and find out if this is something they offer or are going to be offering in the near future.
Have the health department help with the car seat
Okay, this might not be a safety tip for inside the home, but having the car seat installed correctly is KEY! Some local health departments will gladly help you in getting the car seat installed so that it's done right the first time.
Get down on their level and take a look
It's no secret you're going to be much taller than your little one for many years. Even as they grow, the eye levels you both see aren't the same.
As your baby gets older, get down on their eye level and see what they're looking at. You may find outlets and cords you have forgotten about. There may be wires or small objects they could put in their mouth.
If there is something to be found, a curious baby is going to find it. So crawl around and see what you can find first to get it out of the way!
These simple safety tips are a great start in helping to create a safer environment.
Anything you can do to babyproof your home, car, and outdoor space is a step in a positive and safe direction.