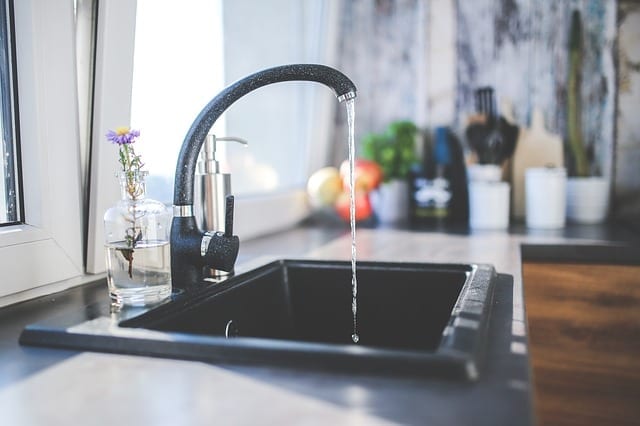 Whether your toddler has suddenly started crawling or your teenager has just come stomping in through the door, the job of a parent never finishes. Your home is where you want to rest and relax, but it's just not possible if you don't get everything safe for kids. To stop you pulling your hair out with worry we've put together a list of some of the basics you'll want to consider. Take a look, put the advice into practice, and then finally put your feet up, knowing that your kids are okay.
Pad Any Sharp Wooden or Plastic Corners
Sharp corners are a big no-no when you have kids running about the place, so make sure you're sensible with the way you pad them out. Sticking bubble wrap over edges is a great DIY approach if you don't feel like paying out for expensive foam covers. It's all about figuring out what the kids aren't going to play with and pull apart, and a little bit of experimentation is going to be inevitable. If you catch them getting up to mischief, and they're old enough to understand, tell them why the padding is there. It might not work, but it's surely worth a shot.
Non-Slip Rugs are a Must
Every kid loves to build up a head of steam and start charging around the house when they get excited, and if your eyes rolled when you read that then yours are no different. Rugs may look great on wooden floors, and they might stay in place when grownups walk on them, but what about when kids come speeding around the corner? The last thing you want to hear is an almighty thud followed by tears. Take the time to add non-slip pads to the underside of your rugs and you'll be glad you did sooner rather than later.
Plug sockets – Call a Pro
Plug sockets are one of the things every parent worries about, and there's certainly nothing wrong with that. A quick search on Google will show you that opinion regarding the plastic plug socket covers your parents probably used is very much divided right now. We're not going to wade into that debate, but we are going to suggest you speak to an electrician if you're unsure about how proceed. They'll be able to tell you about the pros and cons of socket covers, and hopefully will have a go-to solution they can install for you at a minimal cost. Perfect for giving you the peace of mind that your kids won't get a nasty shock when they're being mischievous.
Move Lamps and Vases out of Harm's Reach
Your prized lamp definitely looks good where it is, but the sad truth is, the kids just don't care. This is their home now, and their antics mean they're all set to take over. If you want to keep your breakables intact you're going to want to reconsider where you have them on display. You might not like the end result as much, but you won't have to sweep up the bits and pieces and reach for the first aid kit. It's all about finding a balance between a house that parents love on the one hand, and one that's safe for the kids to have fun in on the other.
Have Fire Ducts Installed
Fire ducts may not be the first thing you think about when it comes to childproofing the home, but they're the lifesavers every parent will be glad they invested in. Speaking to an expert is the best way to understand the specific needs of your home. That way you can ensure you pay for what you need, and nothing more, whilst having the peace of mind that comes from knowing your home is in the best possible condition to deal with every eventuality.
Cover Wooden Surfaces
Last but not least, think about how you can strategically place blankets and cushions about the place to stop your toddler getting bumps and bruises. You might not think it's that effective, but remember that on any given day there are likely to only be a few places in the living room the little one is obsessed with getting to. Once you see what they've chosen to investigate until nap time, reach for your designated cushion and blanket and add a little bit of extra padding. It'll put your mind at ease as you put your feet up and watch them play, and it'll massively reduce the chances of having to stop you know who from crying their poor little eyes out. All you need to do now is keep a close eye on them and see what they get up to.
Kevin has gone through an extensive home renovation with his son, which he has both thoroughly enjoyed, and dreaded every morning. He is now the proud owner of half his dream house (the other half has been waiting for spring). You can read more of Kevin's work at PlainHelp.