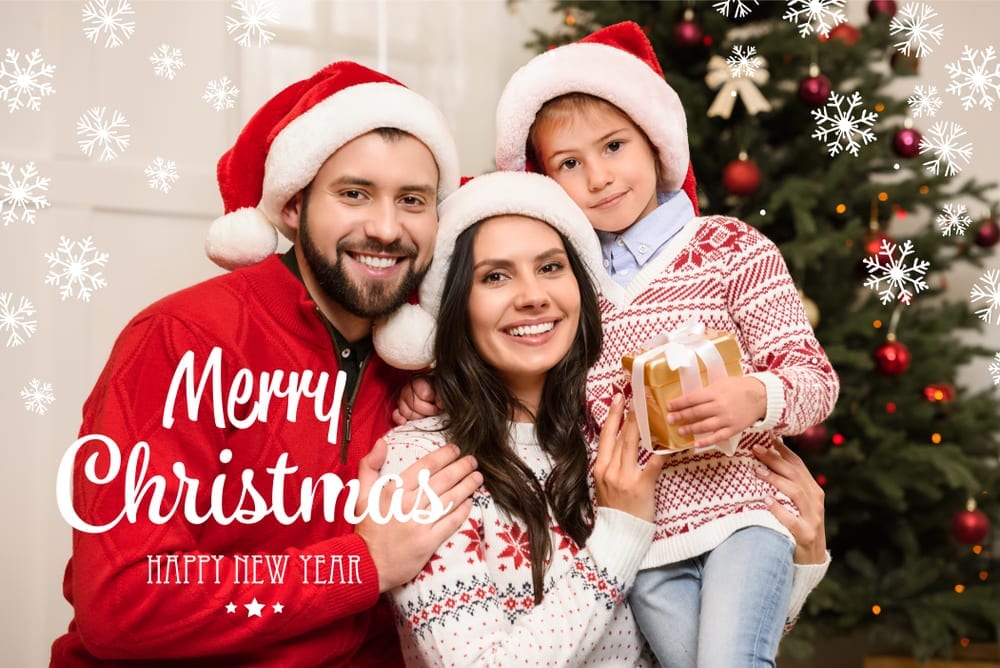 Like decorating the Christmas tree and baking cookies, sending out Christmas cards continues to be an annual tradition for many families — one that has a fair share of history behind it.
The Christmas card was born in the early 19th century, when handwritten holiday letters were sent to loved ones. In fact, it was Sir Henry Cole who had the novel idea of responding to all these letters by sending a single card to everyone; all he had to do was address and sign the card.
Throughout the decades, mailing cards became increasingly widespread. And today, we still spread joy with the Christmas card. Check out the following ideas for inspiration on how you can create special cards and greetings that are sure to bring a smile to the faces of your family and friends.
1. Let the Kids Take the Reins
Rather than rushing through this holiday to-do, take the time to choose the perfect photo as a family. Some sites offer an array of styles for Christmas cards, depending on your style (minimalist, modern, classic, vintage, funny, etc.) Curl up with your laptop and a cup of hot cocoa to shop the card collection and let the kiddos pick their favorite.
Creating the family Christmas card online together can become a holiday tradition, too. Plus, these cards will hold meaning and stand out to your family as a memorable keepsake that everyone helped create.
2. Send Out an Ornament Greeting Card
Send holiday cheer with a Christmas card designed to be an ornament! Grandparents will love to adorn their tree by hanging a photo of their grandkids. Conversely, you can go with a non-photo, ornament-style card that any loved one will enjoy as a decoration.
Online selections offer sparkling foil-pressed formats, snowflake-shaped cards or standard cards popping with bright red or patterns of festive foliage illustrated by real designers.
3. Create a Video Greeting
Why not get creative and send holiday wishes with a homemade video? An affordable option, you can easily record a holiday-themed video using a smartphone. Film your family acting out a Christmas tale or keep it simple with everyone dressed in festive attire saying a happy Christmas message together.
4. Upcycle a DIY Activity
If you've been hanging onto old, standard Christmas cards from years past, use these as materials to create DIY cards. Here are a couple of ideas for repurposing those old cards with the kids:
Cut out cards into a shape like a tree, star, stocking or bell. Next, have the kids color and draw on the back before writing out a greeting. Then, punch a hole at the top and string a ribbon through to make these cards into ornaments.
Cut up various cards and paste the pieces onto card stock as a collage. For a fun 3D effect, glue on a piece of holly or mini wooden Christmas shapes that you can find at the craft store.
Make Creating Holiday Greetings a Family Affair
For many, Christmas can be more of a holiday to survive than one to celebrate. But by planning in advance and getting into the spirit of the season, to-dos like sending Christmas cards can be a joyous and memorable experience for the whole family to enjoy.