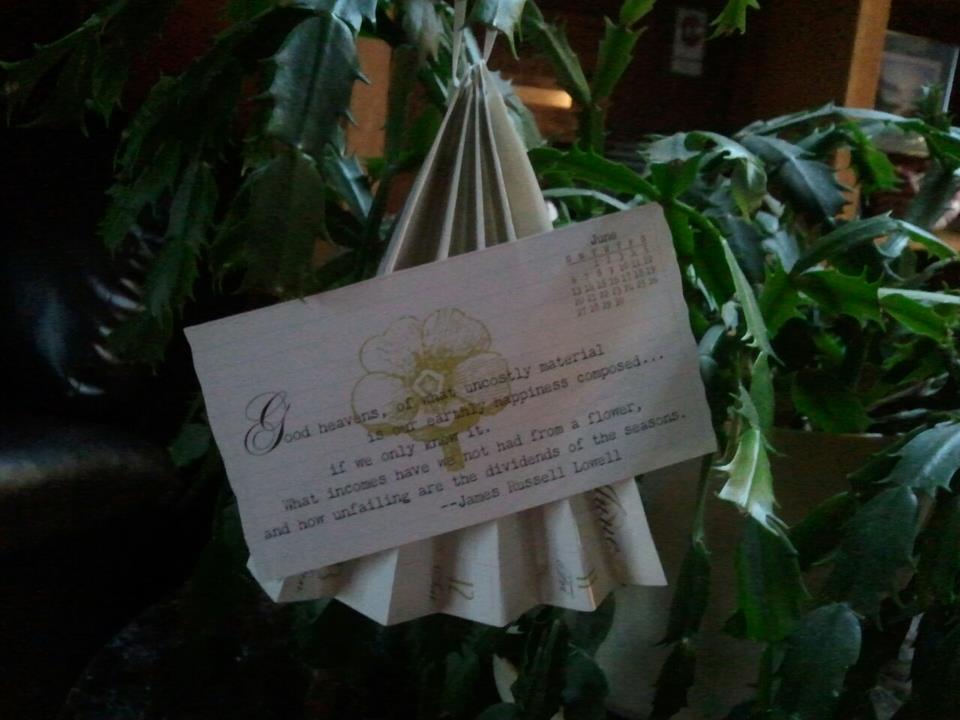 This year we're going with an Old World, vintage hybrid theme for our Christmas tree. We're also trying to keep costs down, because last year we went a little crazy matching the tree to the house we were renting. And wouldn't you know, the colors are not ideal for the place we moved into five months ago. So I've decided to get crafty and make the bulk of our tree decorations. Today, I experimented with a few book page ornaments, inspired by several awesome projects I found on Pinterest.
The book page ornament pictured here was extremely easy to throw together, made from a 2010 daybook and calendar that featured pictures of flowers, herbs and poems. You can use any recycled book including crossword puzzle and coffee table books. To make this particular ornament simply create a paper fan using a book page. Secure one end together with a small piece of scotch tape. Cut out an image or paragraph from another page and attach it to the front of the fan. I quickly secured the poem with two pieces of scotch tape (on the back). You can cut any shape and place in any angle you desire. I'm considering having my husband burn the ends of the poems so they fit a bit nicer with the fans. When you're done, punch a hole in the end secured with tape and use string or ribbon to hang. Voila! Easy!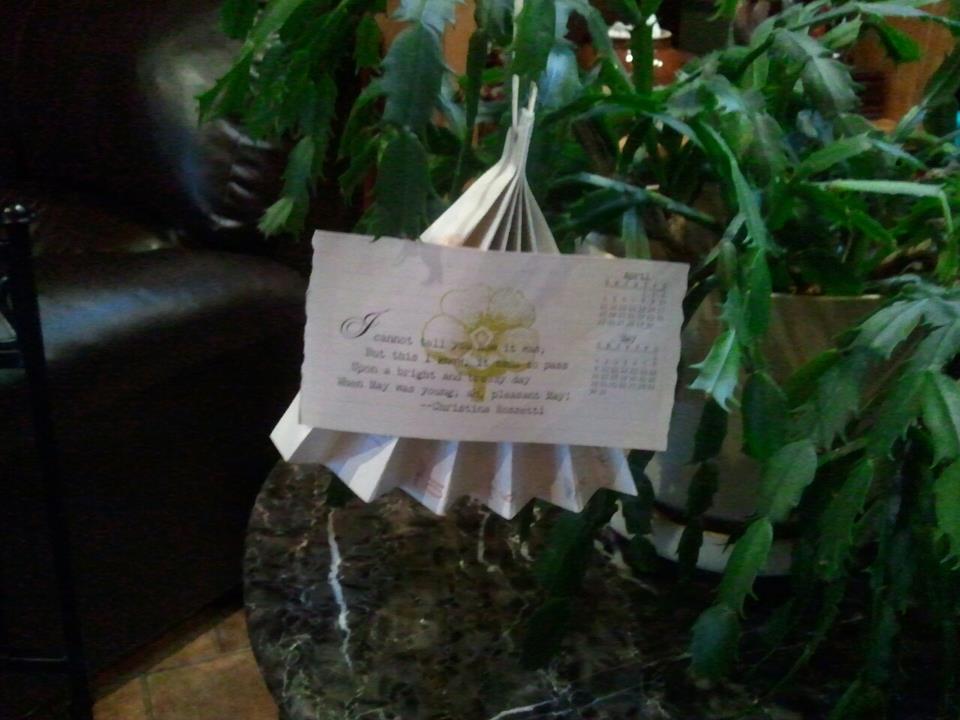 Circle of Moms is searching for mom bloggers who focus on capturing and chronicling all the precious moments and stories of their family's everyday life. I'm asking for your help and daily vote to place MommiFried in the coveted Top 25 Family Blogs.