Since when have we normalized the fact that bullying is starting at a super young age? I'm talking about bullying in preschool…and yes, this is actually happening.
And if you stop and think about it, that means that 3-year olds and 4-year olds are actively bullying other kids and starting this habit way younger than their minds and emotions even know how to process.
Not only that, but bullying in preschool means that those actions will soon turn into toddler bullying and also lead right into kindergarten bullying as well.
Guess what? AS PARENTS, WE HAVE TO STOP THIS.
We have to speak up about bullying in preschool.
AND WE HAVE TO EDUCATE OUR CHILDREN THE DIFFERENCE BETWEEN RIGHT AND WRONG.
Addressing the bully in the room
From a personal perspective, this happened to my oldest daughter when she was just three years old. Another little girl came up to her in preschool and made fun of her for "wearing the same pants again".
I was AMAZED that this was already implanted in this little girl's head. She really didn't even think twice about it.
And even more than that, when I had the pleasure of meeting the mom, I knew exactly in one instant where her daughter had learned that this type of behavior was okay.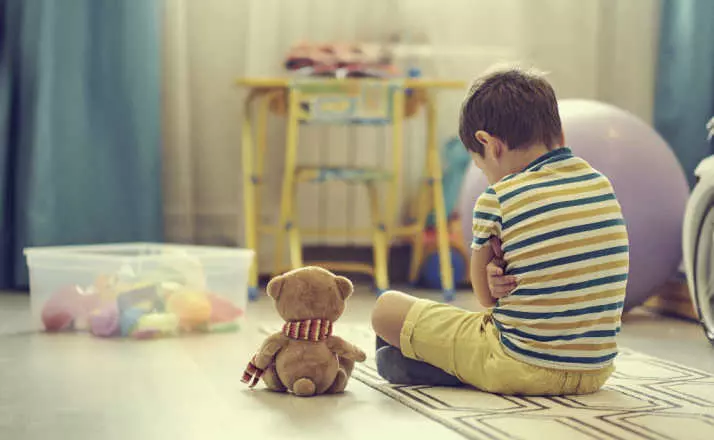 How to stop the bullying in preschool
Since we all know that this is a problem, let's talk about how we can rectify this.
The EASIEST way to stop the bullying in preschool is to sit down and have a conversation with your child.
Plain and simple.
Our children literally mimic us.
If they hear us say mean things, they're going to think it's okay.
If they see us do bad things, they're going to think that it's justified for them as well.
The very first second that you notice that your child is being a bully or bullying another child, nip it in the bud as soon as you can.
Be gentle when explaining what they've done wrong and address other ways that they could have handled the situation.
You'll be amazed that when you sit down and talk to them, they'll listen and try their best to understand. (and since I'm a mom as well, I get that it might take a few times of this to actually work – but stick with it because it's important!)
The easiest way to stop bullying in preschool?
Sit down and have a conversation with your child and then hold them accountable for their actions.
That simple gesture can and will stop them from becoming the class bully that everyone dreads.