Summers can be a real pain in the ass. I get it. The kids bicker, they eat snacks 24/7, and the whole damn neighborhood comes over.
There are times we feel like a freaking servant in our own home—our very loud home. Often, we daydream about school starting again because we desperately want our homes (and sanity) back.
But I have a confession. Even with all of this chaos, I don't want summer to end.
I know, I know. I'm nuts. But it's true. My kids are so much more carefree without the rigidity of school and all of the afterschool activities. I pretty much allow them to do whatever they want all summer long.
We have nowhere to rush off to or things to do. Without a tight schedule to adhere to, my kids are just nicer. And wait for it…I'm nicer too. Our whole family just gets along better.
No, we're not the Brady Bunch. We still bicker and argue.
We get on each other's nerves with all of the togetherness. But overall, it's kind of been the cat's meow. And I don't want it to end anytime soon. I mean, if I was the type of mother who could homeschool her children without it looking like a murder scene, I would.
I know it sounds cheesy, but this summer has been so kickass because I've had the opportunity to watch my kids being kids.
Without being in the school grind, they've smiled more and laughed until tears streamed down their cheeks.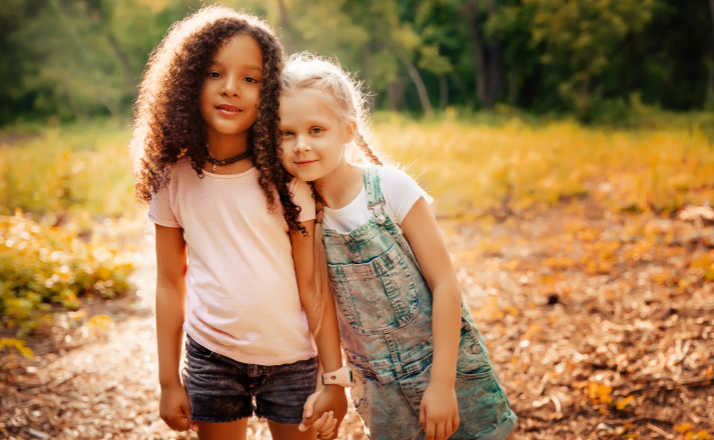 They've had too much sugar, they've stayed up too late, and played with the neighbors from sunup to sundown. Some may say that this is spoiling them, but you know what? It's true, they're only little once. And my choice is to give my children a childhood.
Yes, I still have them do chores. And I by no means do I wait on them all day. But yes, I let them create their own day. If they want to ride bikes all day, I let them.
If they want to hide in the basement making forts, so be it. Because I know that by letting them use their imagination it will only help them in the long-run.
And once school starts back up again, they won't have much time for that. So, during the summers, they can run amuck.
We don't have much longer until school and all of the afterschool practices start back up. So, in the meantime, we'll continue to do a whole lot of nothing.
I'm gripping onto these summer childhood years because I know that they truly are the best. Watching their innocence in the simplest of things like chasing a monarch butterfly will not be there forever.
Soon enough, they'll be holding onto their pencils and stuck in the walls of a school for eight straight hours. So, for now, their walls can look like whatever the hell they want. And I'll be happy to watch them be kids for as long as they'll let me.