So you're flipping through Tinder. I say flipping because browsing is too slow of an action; there are many, many instant "swipe lefts" like the shuffling of cards before you even pause on a pic.
This guy seems nice, enjoys long walks on the beach and collecting human hair– SWIPE LEFT. FAST.
And how about this profile- a hot, muscular guy in a tank top that looks a lot like Channing Tatum, yum,… wait. Isn't that an actual pic of Channing Tatum? Nice try, "Ben" from Newark. We know Channing when we see him, & we know that's not a pic of you.
SWIPE LEFT.
Speaking of Channing Tatum: those of you that have been drooling over him since his "Magic Mike" days might have heard that the hunky hottie is no longer dating singer Jessie J; they broke up in November.
Yes, ladies, Channing is single…. and ready to mingle!
And it turns out that Magic Mike is actively looking for love, too- online.
An account was created on the dating app Raya by "Channing Tatum" a few weeks after his relationship ended, and it turns out that it is absolutely legit.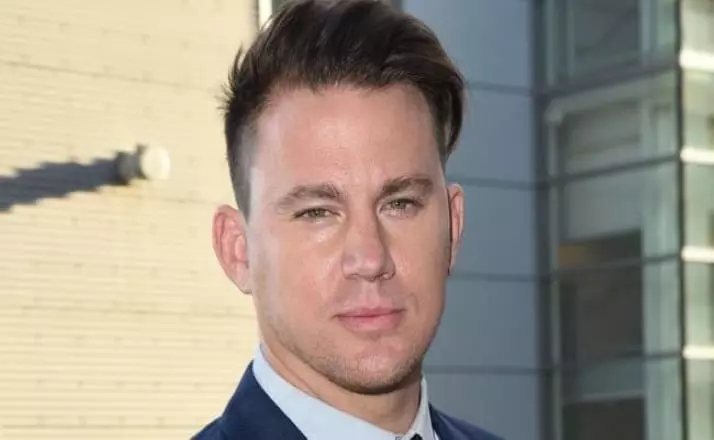 While there might be "plenty of fish" in the sea, once you see Channing Tatum pop up on an online dating app, you're going to be swiping left on the rest of the mortal minnows, am I right??
As for Channing's profile- let's just say that it's equal in sheer perfection to the man himself.
While his page is only available to be viewed by paid members of the app, it's apparent that he's well aware of his… assets.
Under his self-penned description, it reads:
And yes, I used to be a stripper. Sorry."
…followed by a casual shrugging emoji.
We remember, Channing. Oh, HOW WE REMEMBER!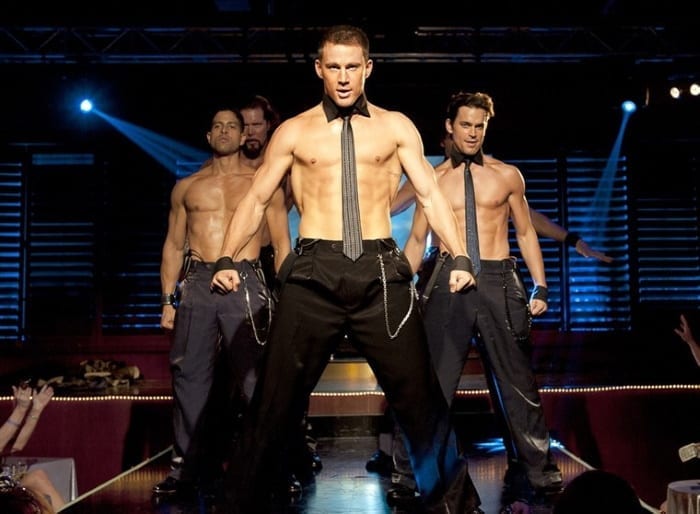 Raya also allows users to choose a song for their profiles (oh, how I miss you, MySpace!), and Tatum went with "Brown Sugar" by D'Angelo.
If you're not familiar with it, it's a helluva sexy-time song; here are just a few choice lyrics:
Oh Sugar when you're close to me

You love me right down to my knees

And whenever you let me hit it

Sweet like the honey when it comes to me
Does anyone else need a moment to cool off??
But here he is, ladies, in the flesh, and possibly on your phone.
C'mon, think about how many men have attempted to pull off a Channing Tatum-like bio on a dating app. But here's the real deal, looking for love!
But -why must there always be a "but"??- forget about Tatum showing up on Tinder or Plenty Of Fish like the rest of the average joes.
It turns out that Raya is actually a very swanky, exclusive dating app, that is also promoted as a "networking" app for elite clientele.
Despite it's low price of a mere $8 per month, the only way to get a crack at a Raya membership is by being referred (sponsored) by an existing member.
And then, as if that's not exclusive enough, your "application" is evaluated by a membership committee.
So what are your chances of snagging a membership on Raya to potentially hook up with Channing Tatum?
A whopping 8%.
It turns out that Raya rejects roughly 92% of its applicants. Tough stuff. And not only that, but it has a strict "don't ask, don't tell" policy. According to sources:
Raya is not advertised, and asks that its celebrity users don't mention it by name.

If a user screenshots a profile, the app warns them that they may be removed from the platform.
Ok, so only 8% of you eligible bachelorettes (or hell, married woman… you do YOU!) are even in the running for peeking at Channing's pe… profile. I meant profile.
And if you manage to be selected as one of those lucky 8%, you're basically entering some sort of secret, "Eyes Wide Shut" covenant. Or is A "Fight Club" sort of scenario?
Who knows the real deal, but, again- we're talking about CHANNING TATUM, people.
Alright, so maybe the chances of nailing a date with Channing are slim to none, but just like the lottery slogan, "You gotta be in it to win it!", right??
But even if (the REAL) Channing Tatum doesn't pop up on your dating app of choice, it's comforting to know that even uber-hot celebs turn to dating apps to find some "magic" in the romance department.