Remember Annabelle? The creepy vintage doll that was demonically possessed and wreaked terror on an entire family?
Well all you horror movie lovers, she's baaaaack. Or maybe it's her long-lost relative.
In a hilariously creepy Facebook post, The City of Keller, Texas shared their latest "lost and found" item, and it's not a water bottle, a jacket, or a cuddly stuffed bear. It's a doll. And not just any doll. It's a "creepy Victorian murder doll."
Whelp.
The genius social media manager captioned a photo of the vessel of a traumatized murdering victorian child sitting on the bench outside of city hall with the following:
"So noooooormally we'd bring lost and found items inside the building, but uh….yea. If you're missing your Creepy Victorian Murder Doll — we'll go with Vicki M. for short— she's up here visiting Keller Town Hall, just chillin' on the front bench presumably cursing every visitor who walks past."
I mean, she's DEFINITELY cursing everyone who walks past. And the entire town. Probably.
If you live within the vicinity now may be the time to start checking out Zillow listings, clear across the country. I hear Alaska is nice. Cold. But nice.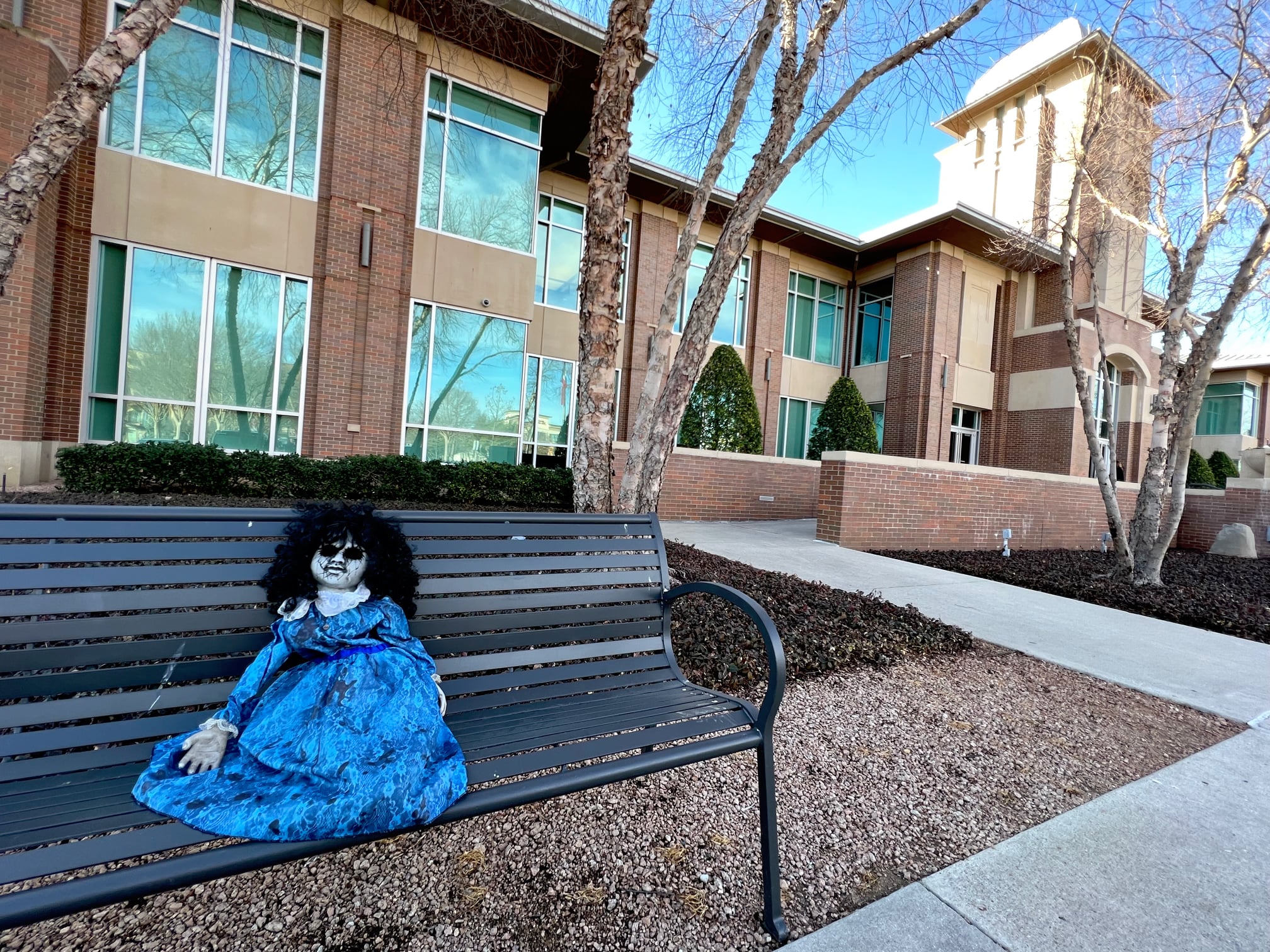 According to the post, Vicki M. arrived at about 9 pm the previous night, "delivered by a gang of spritely teenage girls." Which, normally, wouldn't arouse suspicion. Buuuuut…
"Vicki M. arrived at about 9 p.m. last night, delivered by a gang of spritely teenage girls. So noooooormally we'd think nothing of it, but we've seen The Craft. And Annabelle. And Child's Play. So….yea."
At this point, the City decided it was time to call in backup. And when faced with the paranormal, "who you gonna call?" Ghostbu…oh wait, no. It's the Public Safety Department, apparently.
"We'll be calling for some backup from Keller Public Safety on this one."
In the meantime, the residents of Keller were quick to respond.
The brave among them decided this was the perfect photo op. The comment section quickly filled with selfies like these: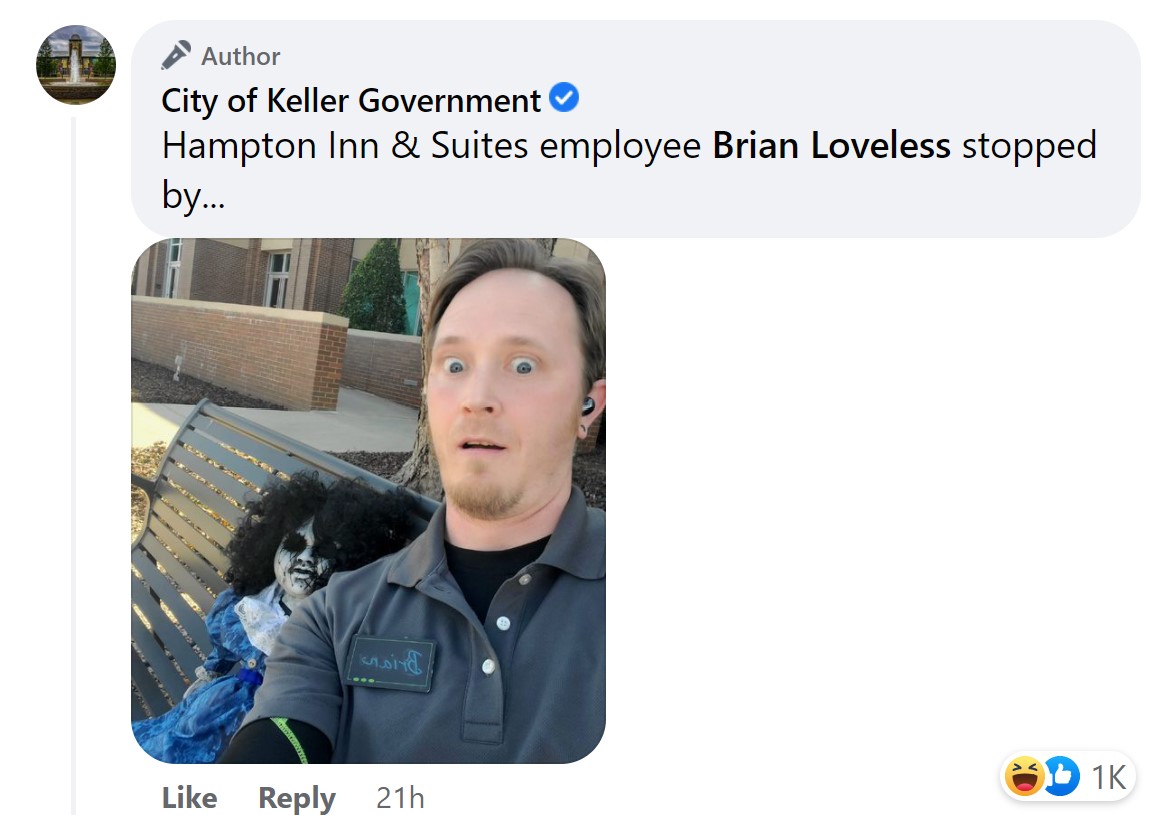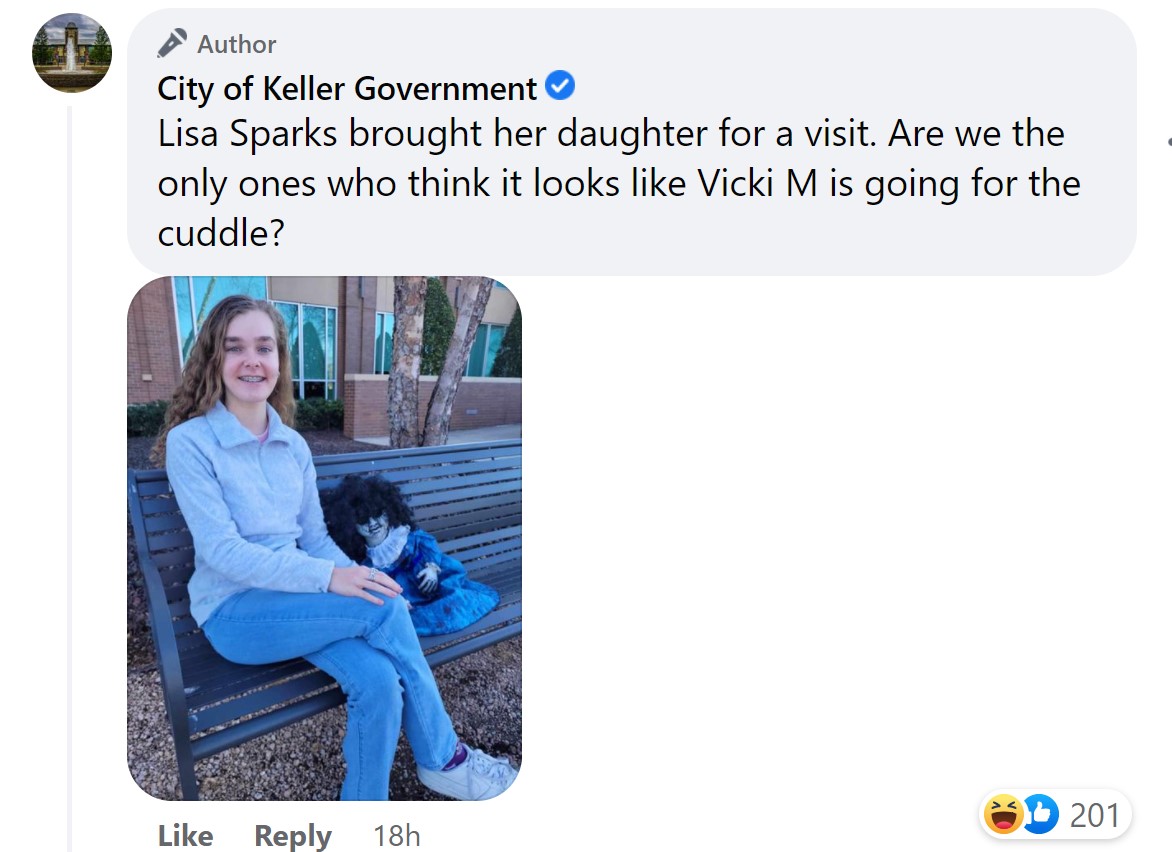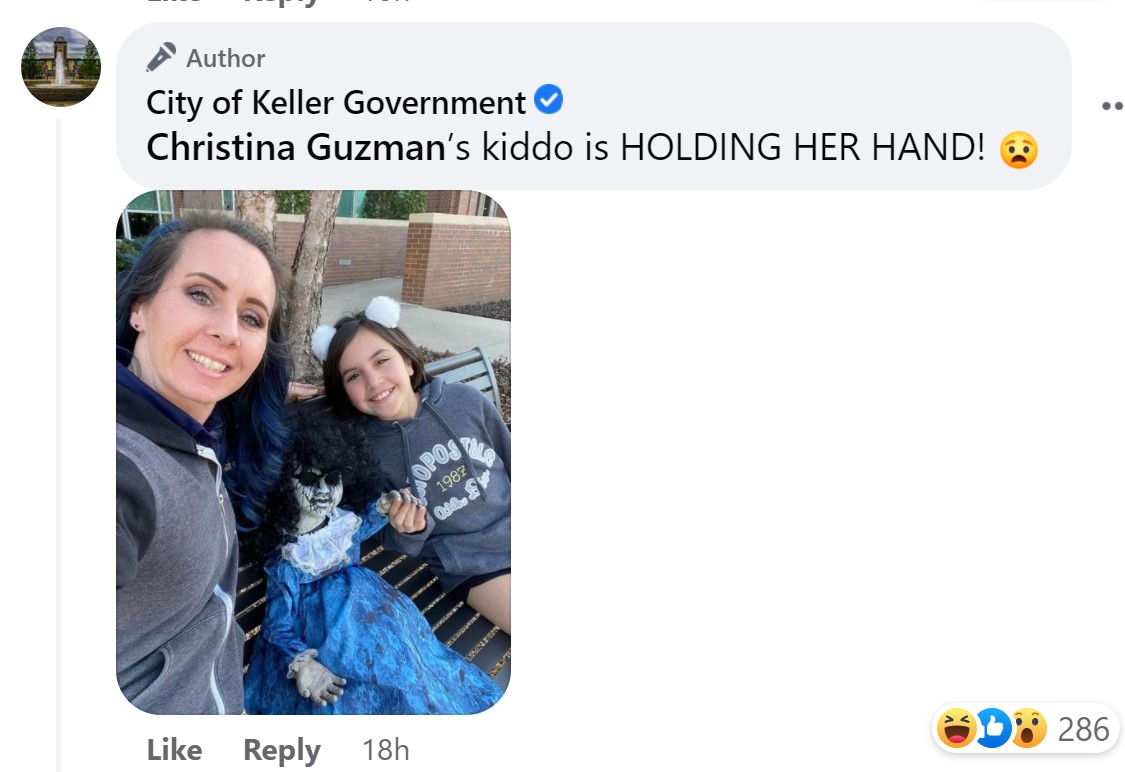 It's all fun and games. Until she follows you home.
Just ask this kid. He ain't playing.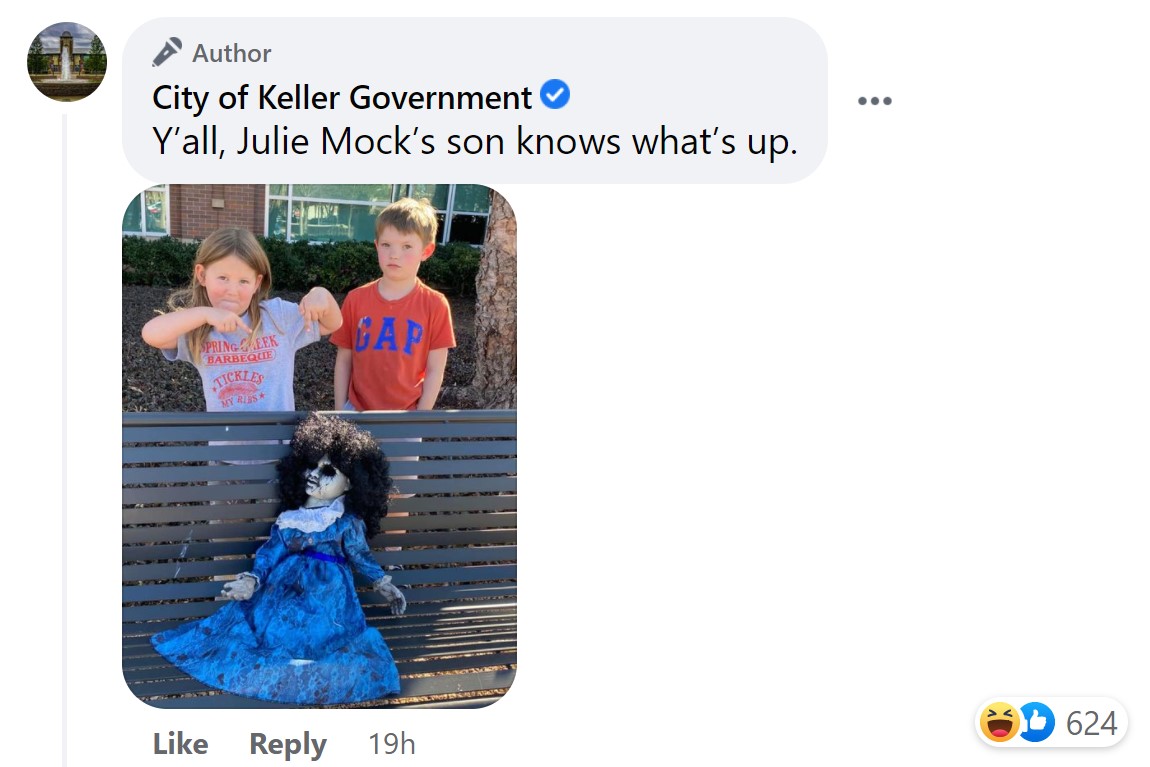 Neither is this lady. She even brought her bike, hoping she could outrun Vicki M. Oh, sweet, sweet naivety.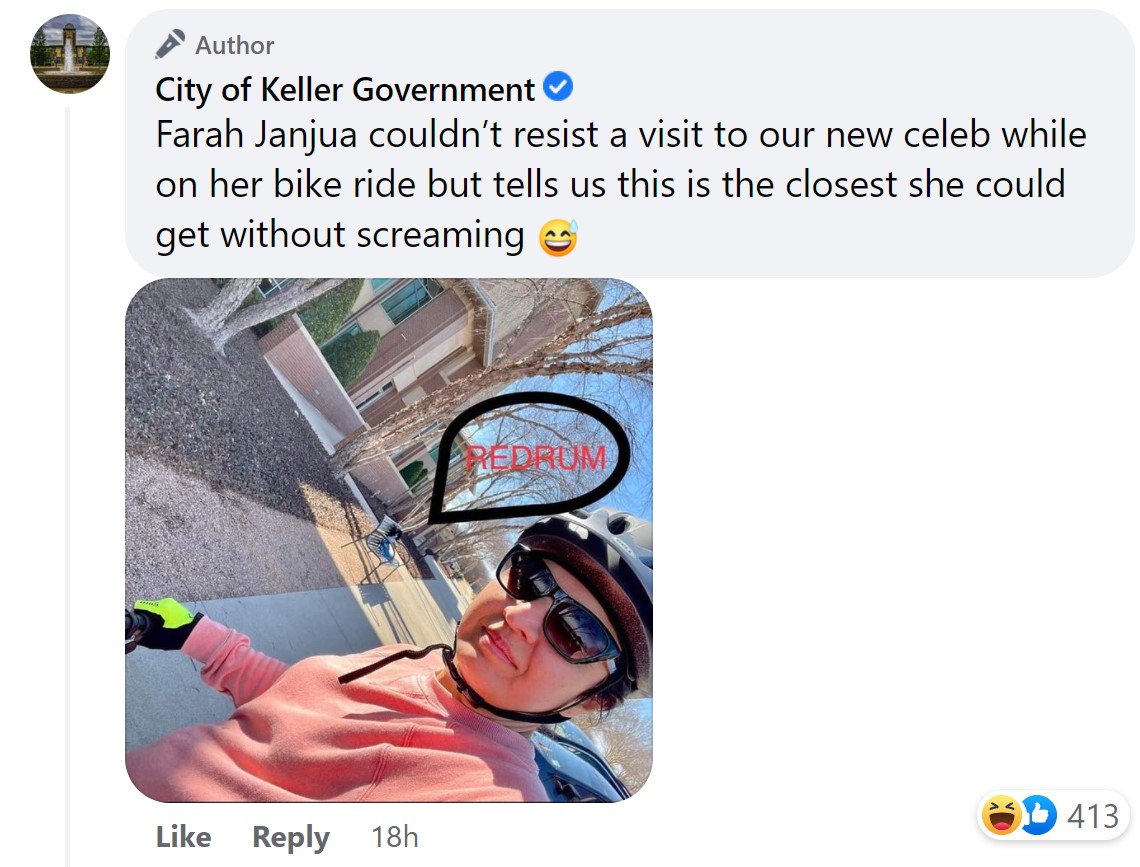 Of course, not everyone was quick to jump aboard the selfie bandwagon. And for good reason.


Also, we don't talk about Bruno so we definitely shouldn't talk about "She who shall not be named."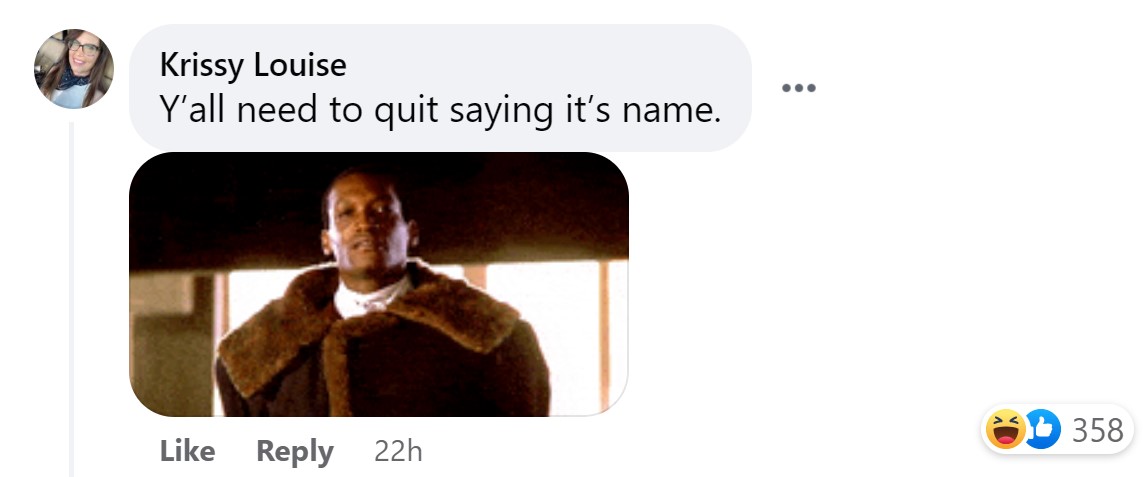 Others were more concerned with what, exactly, Annabelle 2.0 is up to and offered some suggestions.
One person figured she was just waiting to go for brunch at Seven Mile with her special guy, Chucky.

Jerry says it's got something to do with her astronomical water bill.

Speaking of water…it could just be that she's trying to get away from her damp basement.

Or the pond behind city hall. Or the well. Whatever. She's not in the dark place anymore. Is that a phone ringing?

Some commenters just want to see her gone. Far far away. Or at least, as far as Southlake City Hall. Wherever that is.

What happens in Texas, stays in Texas. Which is fiiiiine by me.

Thankfully for the townspeople, Keller Public Safety is here to serve and protect. They responded to the plea for help with their own Facebook post.
They captioned it with:
"Well, we didn't begin our shift this morning thinking we'd be responding to calls from City of Keller Government employees about a Creepy Victorian Murder Doll, but here we are. Y'all…hauntings were not covered at the academy."
And now it would seem, both the doll AND Officer Torres are missing.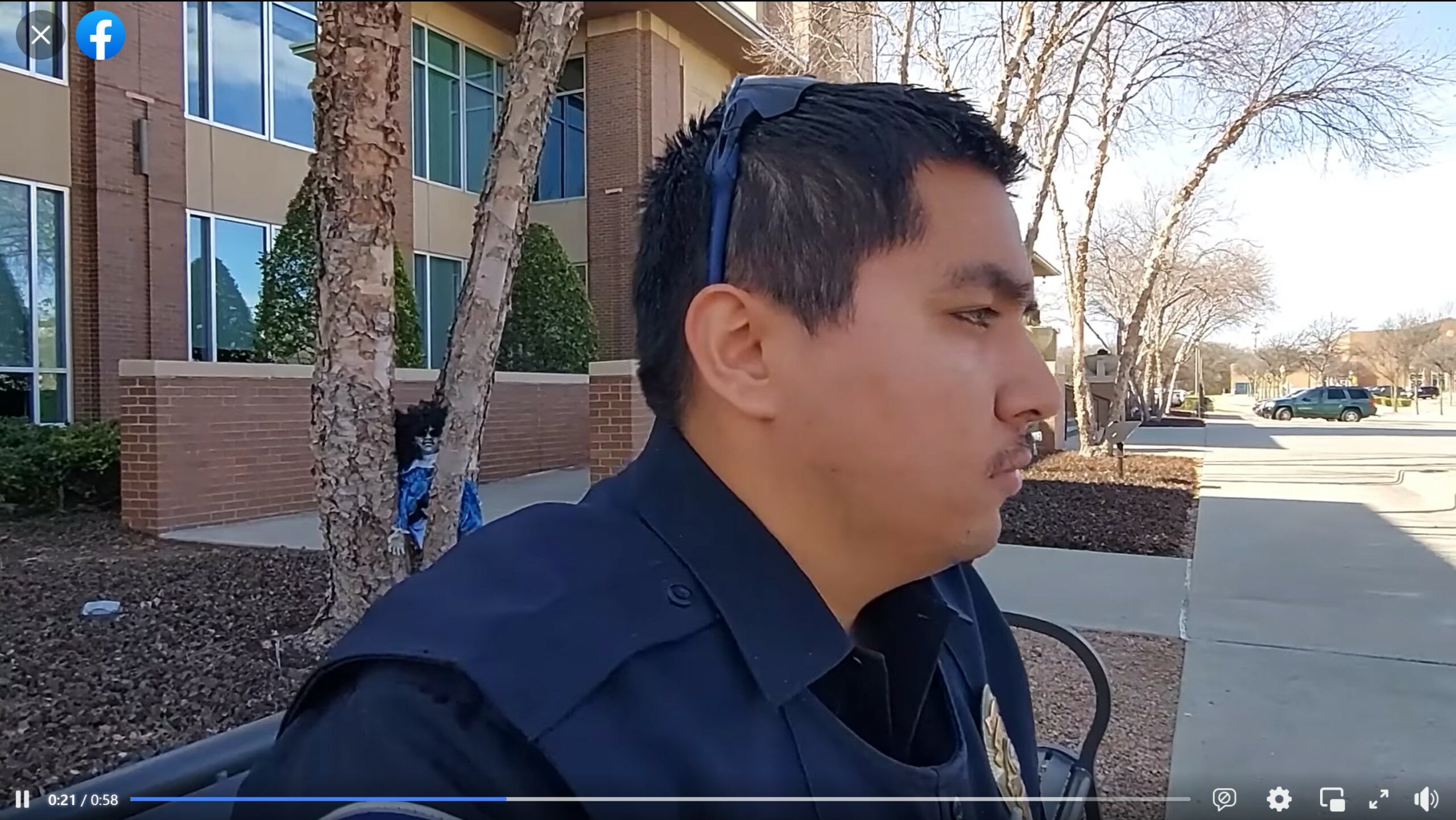 I've seen the movie Annabelle, I know where this is going. Officer Torres, I'm sure you'll be greatly missed.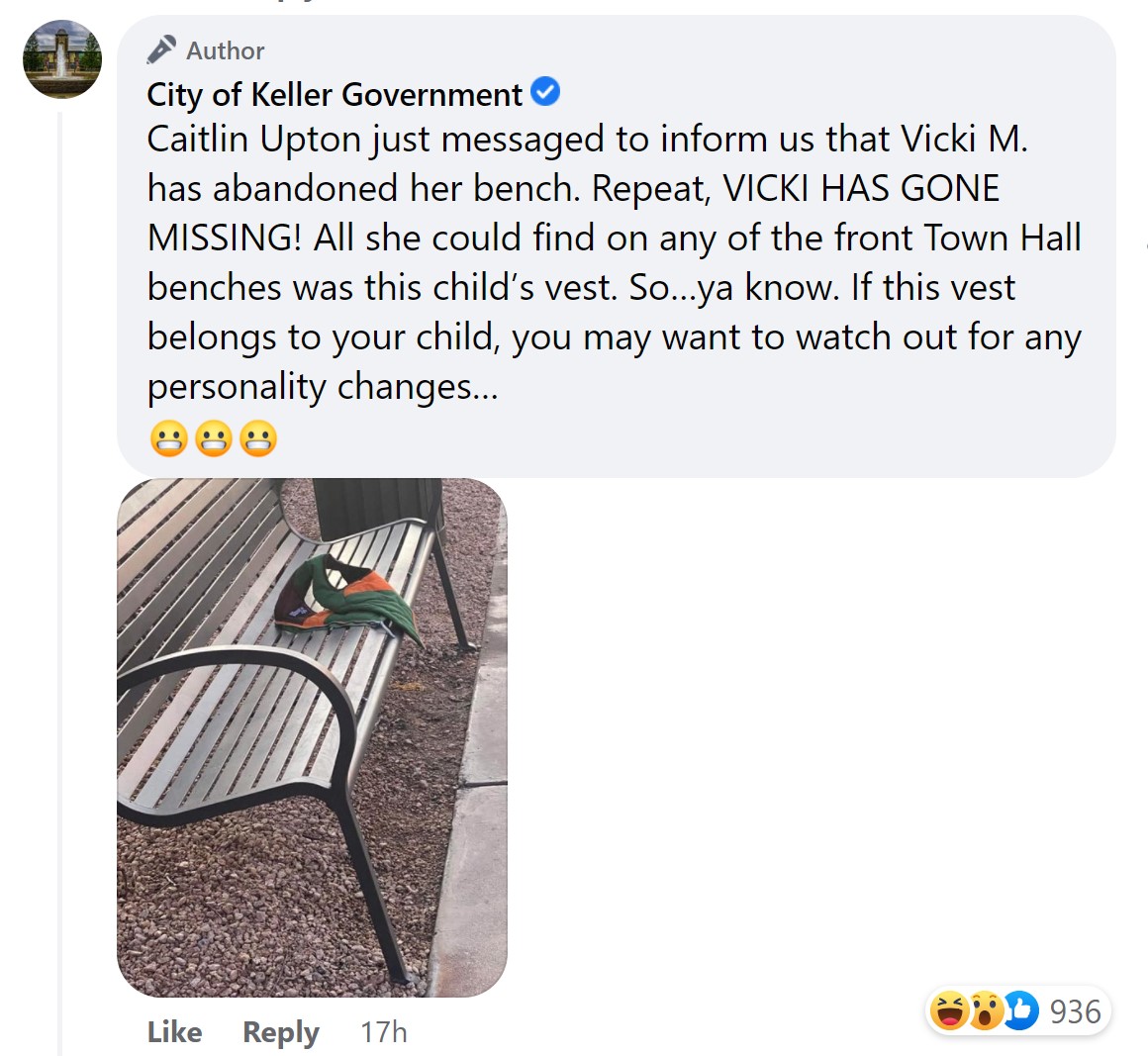 Oh wait, she's back. And she brought Mother with her…Norman, is that you??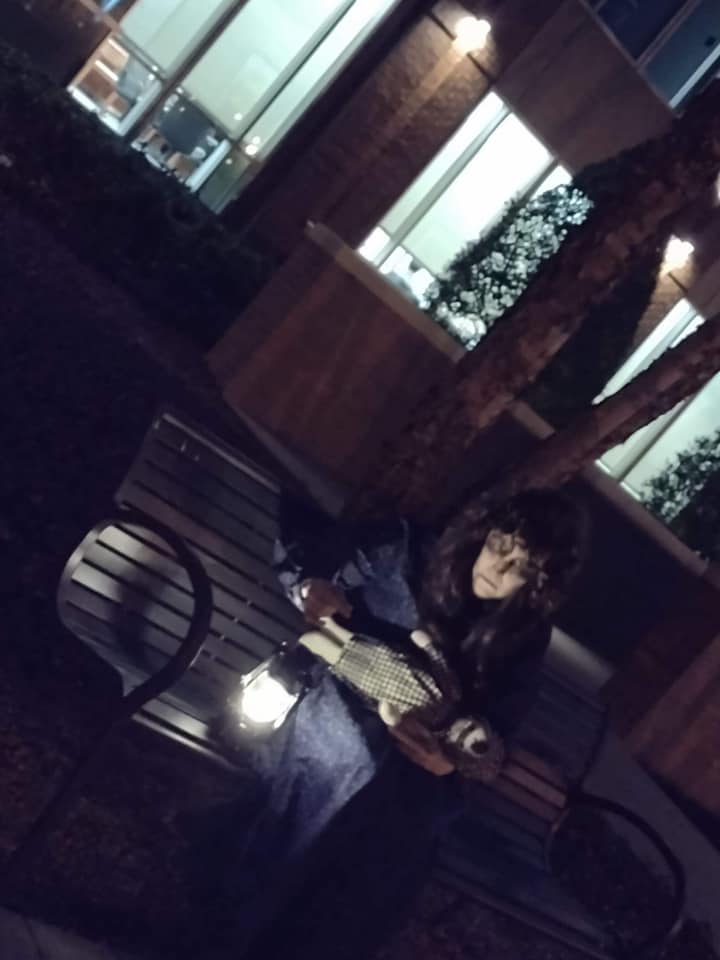 Oh second glance, it's NOT Vicki M but merely a sad imposter.
The Keller police are pleading with residents, "See something? Say something."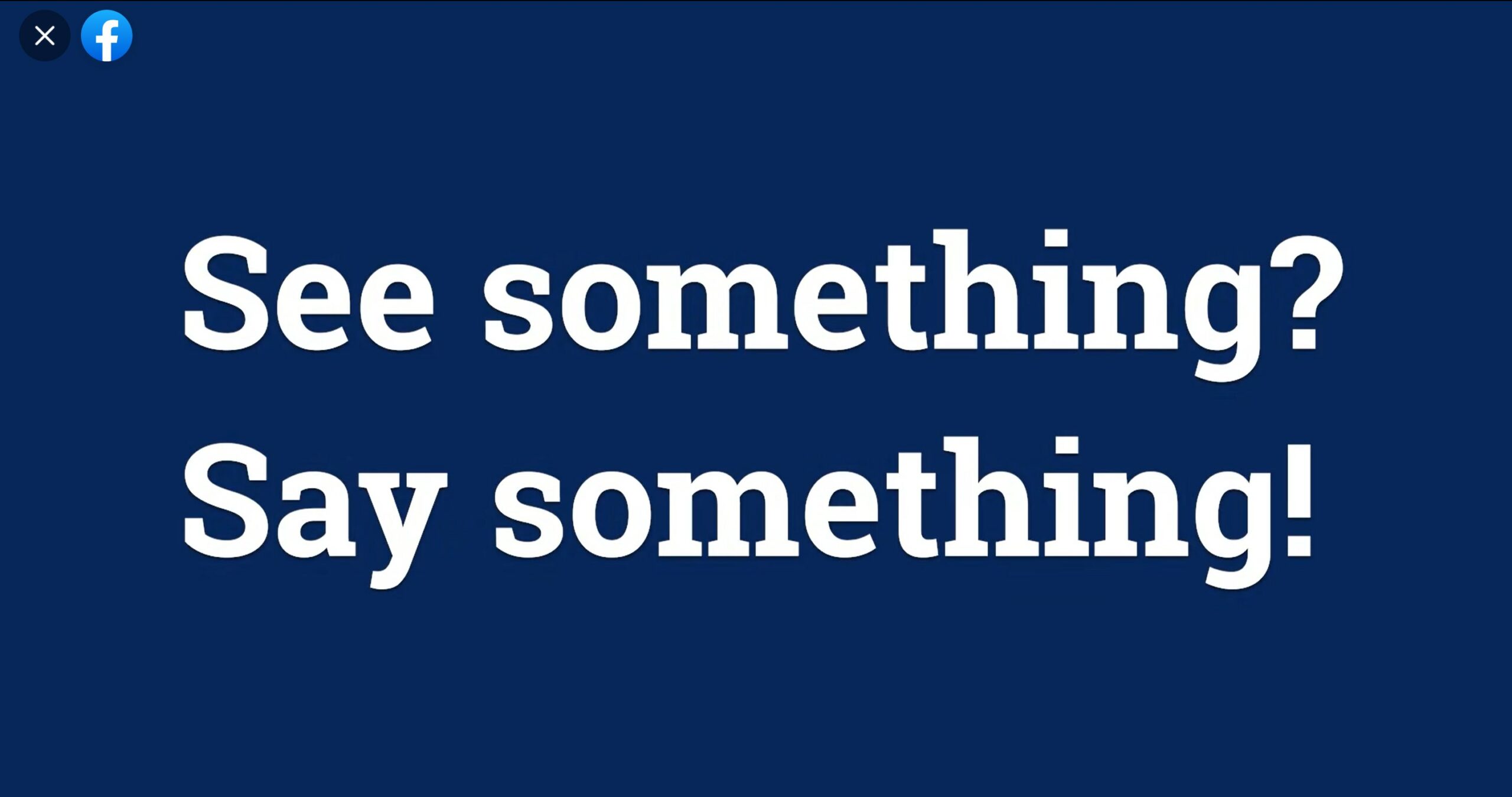 No further updates have been made so we have to assume that Vicki M. wherever she is, is still looking for her "forever" home.
Stay safe out there. And if you happen to live in Keller? You may want to start saging the shit out of your house.
You can check out the original post here, IF YOU DARE.