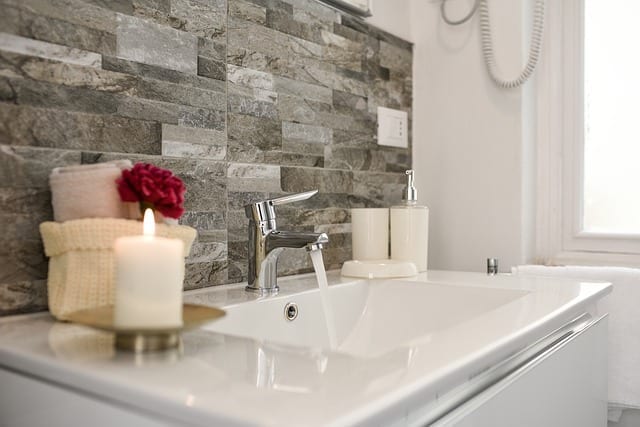 If you've had a hard week at work, with the kids, or just want to treat yourself with some rest and relaxation, it is important for any healthy lifestyle to take a step back and recharge. However, going to an expensive spa weekend may not be feasible for everyone's budget. Instead, opening up to the idea of relaxing at home can mean you can recharge in comfortable surroundings, in your pajamas, and without much effort on your part.
In this article, we are going talk about some creative ways to treat yourself at home!
Start a Home Spa
An easy way to relax at home and pamper yourself is by making a home spa. You can buy a bottle of nail polish and give yourself a DIY manicure and pedicure and you can buy a face mask or make one at home to treat your skin. Additionally, you can exfoliate your face, moisturize, and then use cucumber slices on the eyes as a way to relax. Not only can this help depuff and revitalize your eyes, but you'll also feel refreshed and new!
Make a TV or Book Line Up
Due to kids, work, and everyday life, you might be too busy during a regular week to read or catch up on your favorite reality television show. During a staycation or even just after setting aside a few hours of free time, you should make a list of television shows you want to watch and books you want to read to recharge in the way that is best for you! Other than setting aside a chunk of time to make progress on this list, watching a show or reading for fifteen minutes each day means you can recharge a little from the stress of the day before going to bed. Making sure to have time for yourself is key in treating yourself.
Pre-Make Snacks and Meals
Sometimes, it can be stressful and time-consuming to need to make meals for yourself and your family. In order to set aside time for an R&R session, consider pre-making snacks and meals a day ahead to keep your responsibilities at bay. This way, you can truly relax and de-stress without worrying about all the other things you could be doing in order to be productive.
Use the Bathtub
An easy way to de-stress after a long day is by taking a long, hot soak in the tub. Buying some bubble bath or even making some at home can make this experience even more extravagant and special. Furthermore, if you don't have a television in your bathroom, you can easily use a tablet, smartphone, or laptop and watch TV while in the bath!
Light Some Candles
Another great way to relax is by lighting your favorite candle. You can either use your favorite scent or one meant for its certain properties, like lavender or chamomile to make you sleepy. Candles can increase your focus and your mood, making them the perfect addition to any occasion. Additionally, candles can come in a lot of different colors and hues to match your style!
Meditation and Reflection
It is also important for your brain and mind to recharge, especially after a rough or stressful period. Make sure to take time, even if only a few minutes per day, to reflect and destress. For instance, a journal can be used to jot down thoughts that can be reflected upon at a later time. Additionally, meditating can be used to free your mind and soul of stress. Find comfort in steady breathing, peace, and a sense of nothingness.
Exercise
Exercise is a great way for your body and mind to remain healthy. Regularly exercising means you will not only have a healthier body, but you will have healthier skin and increased energy and happiness. You can even combine exercising with the previous suggestion by going on a long walk and meditating while doing so. The advantages of exercising can't be overstated.
Turn Off the Electronics
Finally, it can be very important to unplug in order to truly relax and recharge. In a day and age where we are all constantly connected to the Internet, the world, and each other, sometimes the best rest can come when we take a step back from that connection. Leading to greater focus, the results of resting and recharging can be longer lasting if you aren't distracted.