"Pssh," I said. "Pssh." That's the noise I made when I heard they were making a cartoon based on the creepy puppets from Mr. Rogers' Neighborhood. What the hell was that about? Have you seen those puppets?
Daniel Striped Tiger looks like he was run over by a car a few times. King Friday is something out of a fever dream. I think Henrietta Pussycat is just some towel they found left at the gym, and I'm positive Lady Elaine Fairchilde eats children. Of all things to revive, why these puppets from Hell?
But, having run out of sanity after countless episodes of In the Night Garden, one day I clicked on Daniel Tiger's Neighborhood. Holy shit.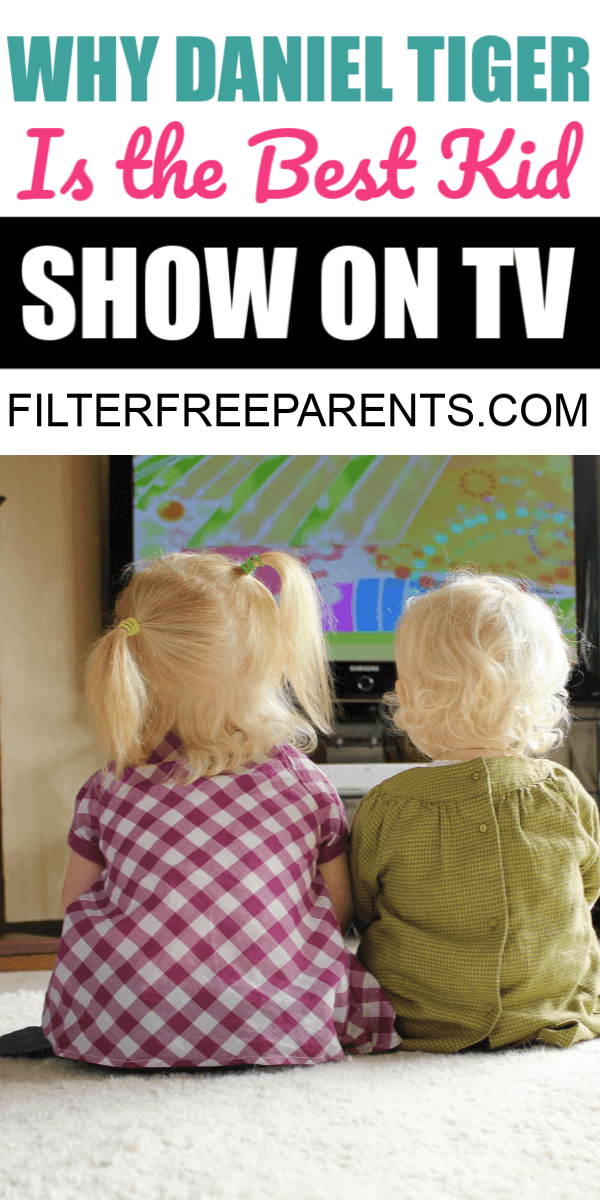 It turns out that far from its demon-puppet predecessors, Daniel Tiger's Neighborhood is the Holy Grail of kids TV shows. Here's why:
It's Part of Fred Rogers' Legacy
Okay, so are Cannibal Elaine and her merry band of Hell-beasts, I get it – but aside from the puppets, Fred Rogers was one of the best things to ever happen to children.
On the surface, he seemed dull, even boring – but if you really listen to Fred Rogers, if you really pay attention, you will see magic. The way he understood children, the way he spoke to them on their level and respected them as whole human beings – it was just astounding.
He was a treasure, and there is an entire foundation of amazing people working hard to keep his legacy alive.
Daniel Tiger Promotes Emotional Intelligence
So many kids shows focus on learning letters, numbers, and colours. While those are good, kids will get them eventually, and there's no need for kids to know them before they start kindergarten.
Instead of focusing on academics, Daniel Tiger teaches kids what they really do need to know in pre-school – self-regulation, self-help skills, managing big emotions, effective communication, empathy – the building blocks of being a functional human being, that set the stage for academic learning later on.
It's hard to learn your letters when you don't understand how to manage frustration.
Daniel Tiger Uses Teaching Methods that are Easy for Kids to Grasp
First, Daniel has a problem, and either he, or an adult on the show, helps him label what the problem is. Then, he expresses an emotion about the problem, which he or someone else acknowledges and labels.
A grown-up helps Daniel find a solution for the problem, and sets the solution to a catchy, simple tune. This solution is then applied several times, with the song repeated, instilling the lesson in Daniel and the kids at home. It's easy for kids to grasp the concept.
It's Realistic
Okay, it's about a tiger who wears a sweater and is friends with other animals, and some humans, several of whom are royalty but ride the same streetcar – but the basic stories are realistic.
Unlike Dora, who always makes the right decisions, Daniel is fallible.
But unlike Caillou, who is a snotty whiny asshole, Daniel's transgressions don't make us think poorly of him as a character.
The mistakes Daniel makes, and the problems he encounters are common ones for little kids, and the solutions are reasonable. They also don't solve the problem on the first try in most cases. Too often, a kids show will fix a problem and all is well. On Daniel Tiger – and in the real world – even good solutions require some practice and adjusting to get down.
Daniel Tiger Just Works
I think the best days of my life were my wedding day, the days my kids were born, and the day I discovered my kindergartner singing a Daniel song to himself and cleaning up his toys voluntarily.
He also used a Daniel song to remember the steps for getting himself ready in the morning, and at bedtime, without reminders. He even sang himself a Daniel song when he was discouraged and wanted to encourage himself to keep trying. Basically, if you watch enough Daniel Tiger, your kids start parenting themselves a little.
If you have a preschooler or kindergartner, and you haven't watched this show yet, you have to. I'm not even recommending it, I'm prescribing it. Forget Paw Patrol, say goodbye to PJ Masks – make your house all-Daniel, all the time.