After 18 years together, still raising up four kids, and countless ups and downs and ups again, our weekend date nights haven't lost a step.
Maybe we don't go dancing as much or eat as many fancy dinners. Maybe we are more of a quiet weekend at our favorite beach than
world travelers
, but we still know how to have a good time.
Like this weekend, for example.
We spent our Friday night fixing the garbage disposal. Well, first we broke it…
THEN we fixed it.
And we laughed together the entire time.
We had to take the whole damn thing apart. It was gross and smelly and there was gagging (him), but we did it together and somehow we had fun.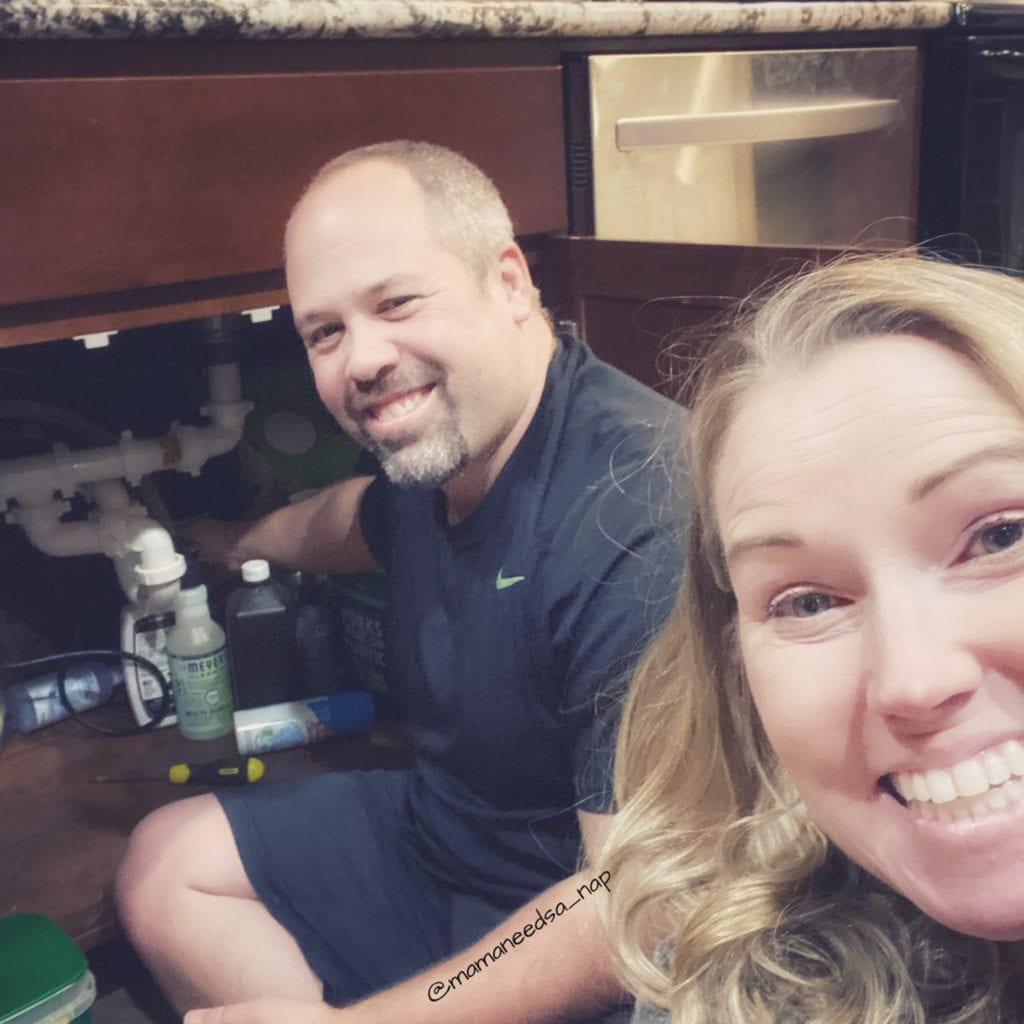 Marriage is finding joy in the simple everyday moments. It's knowing one another better than anyone else, but being delighted when, every now and then, you learn something new about your very best friend.
Marriage is finding out that, once the first whirl of new romance and attraction settles into your lifetime together, love becomes the most precious responsibility you've ever shared with another person.
Date nights won't always be sexy.
They might not always be expensive or elaborate. Some aren't even planned at all. That is part of the
wonderment of marriage
.
Every night can be special if you grab the moments as they come.
Do I ever want to fix the disposal again?
Would I ever want to spend an evening laughing under the kitchen sink with anyone else?