Let's laugh together with Facebook's Most Hilarious Parents of the Week.
Because it is ok to laugh. We need it. Laughter heals. Whether it is just a rough day or something much, much more, it is really ok to breathe and enjoy the silly. Relax in the ridiculous. Find relief, even for just a moment, in the funny that parenting provides.
Thanks you, Parents of Facebook, for sharing your hilarious reality with us. I think we all need it about now.
1. Selfie for full effect. (Grown and Flown)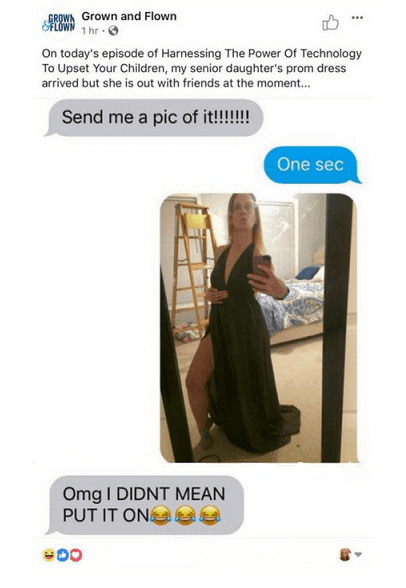 2. No amount of vitamin C will save you.  (Lurkin' Mom)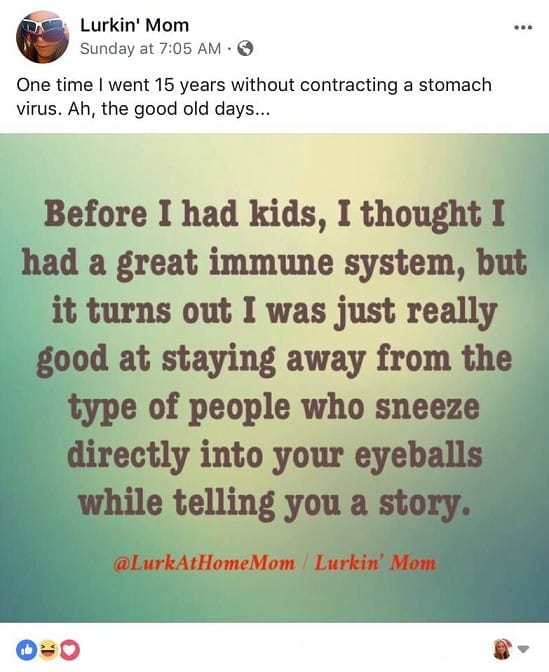 3. So refreshing!  (Let Me Start By Saying by Kim Bongiorno)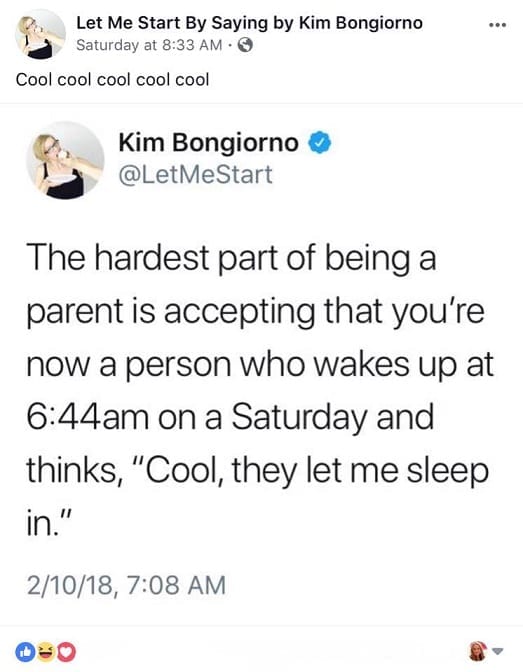 4. Thanks. I'll just save that for never.  (Can I Get Another Bottle of Whine?)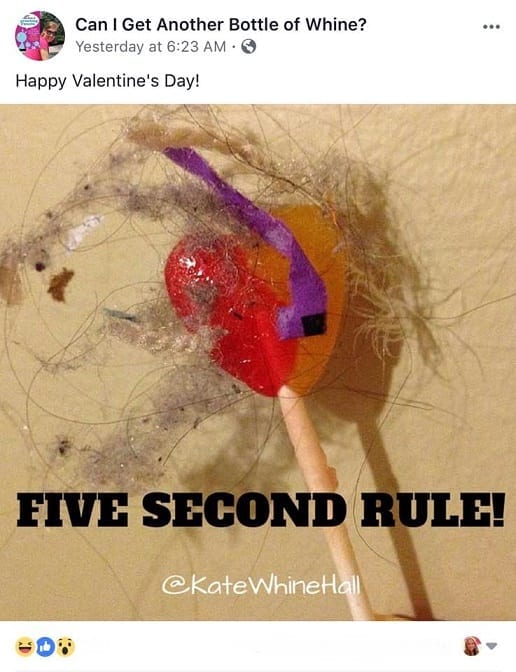 5. Way to take the sting out of it, Bud.  (Toni Hammer)
6. You're welcome, Mom.  (Bluebonnet Babies by Molly England)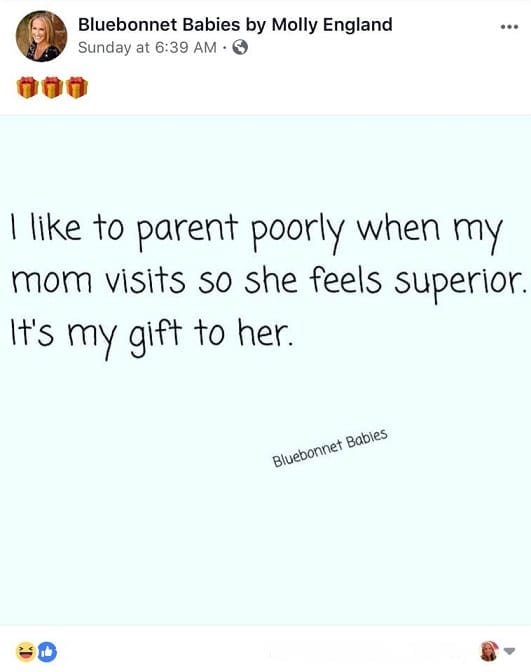 7. At least they were still folded. #helpers  (Abe Yospe's Comedy Page – Cheeseboy 22)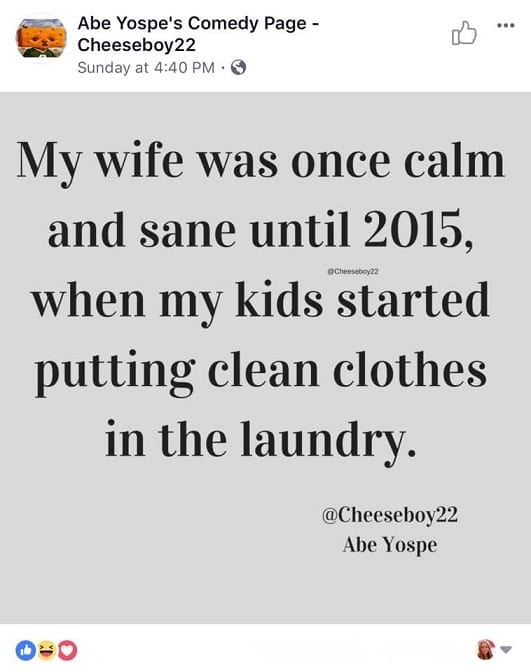 8. Love is in the air.   (21st Century SAHM)
9. Oh, he already did it.  (Playdates on Fridays by Whitney Fleming)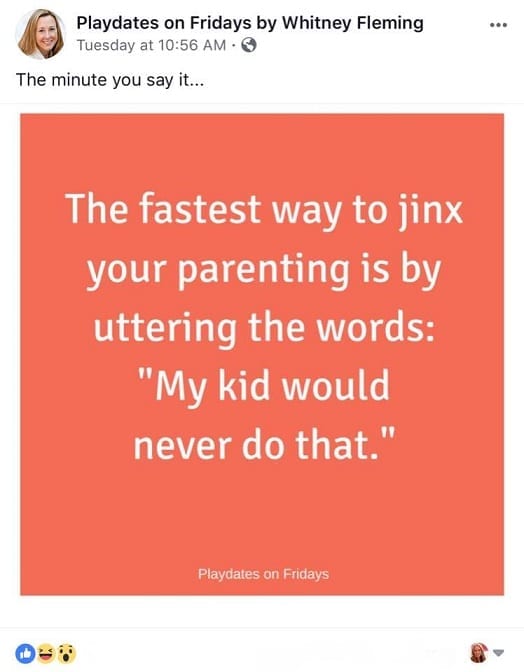 10. Parents are part bloodhound.  (Stay Home Mama)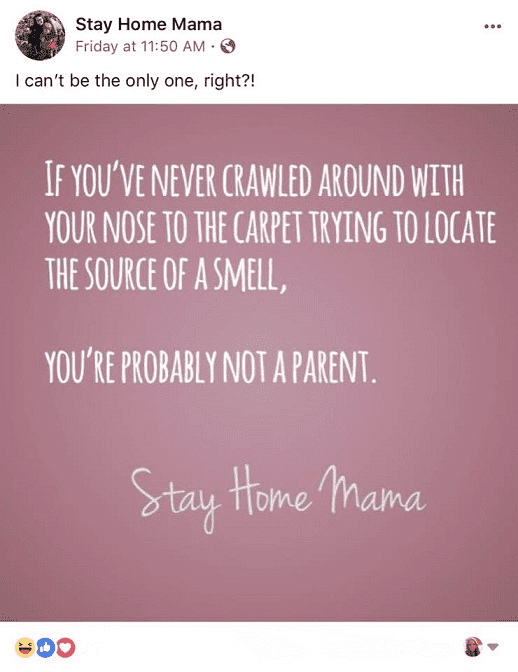 11. Oh, that's nice. (The Mother Octopus)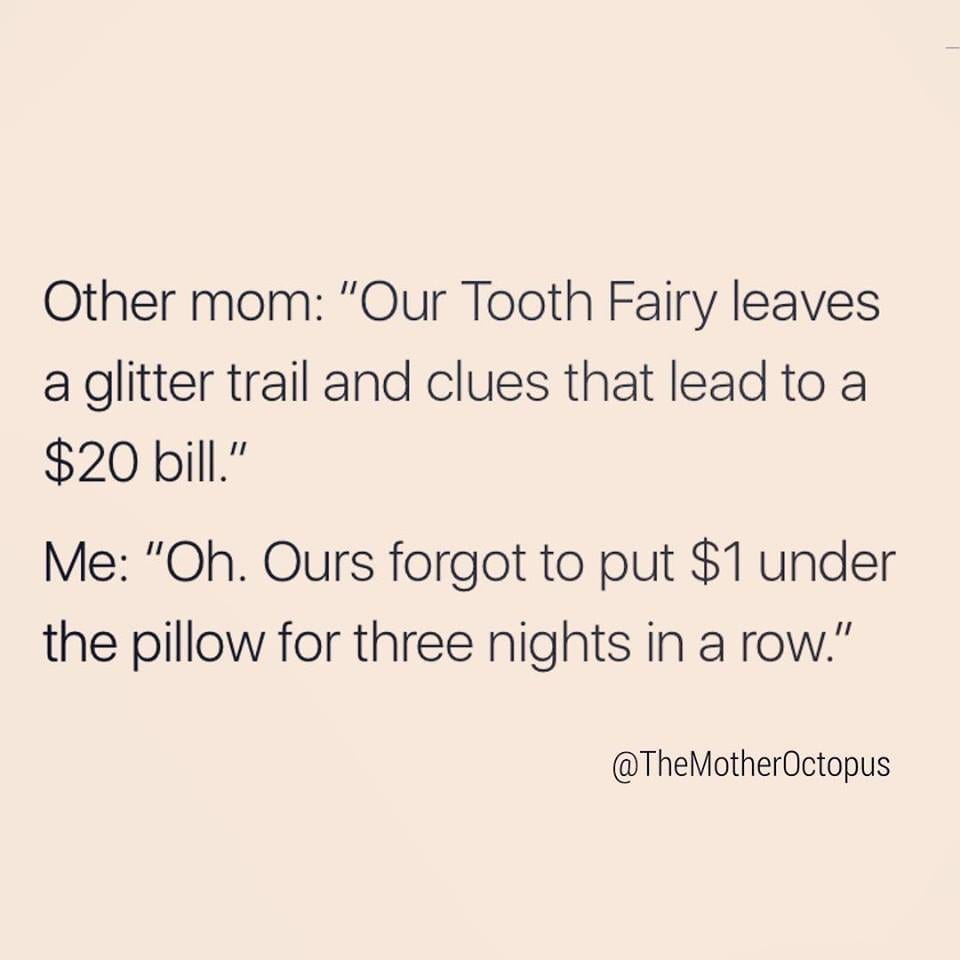 12. At least he's honest. (via Beth Teliho)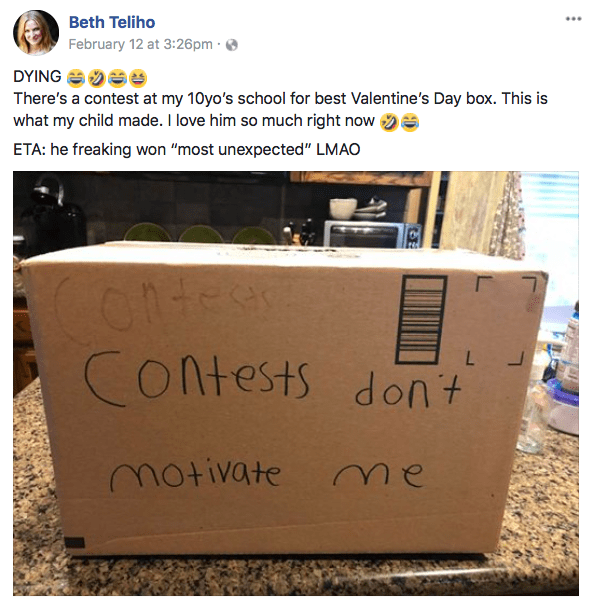 Do you have a funny parenting moment for us? Tag Mama Needs A Nap so we can share in the laughs. Then, check back here. We might just share it on Facebook's Most Hilarious Parents of the Week!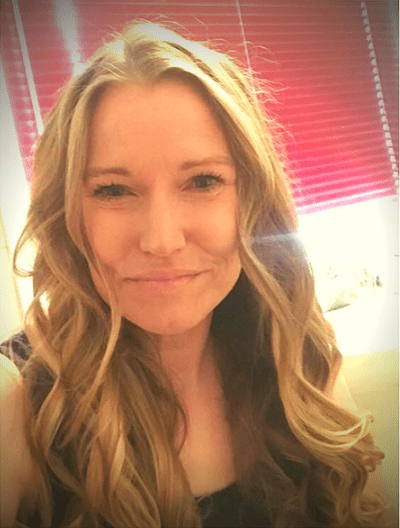 Lauri Walker is a writer and a mom. She never sleeps so you can find always find her at Mama Needs A Nap on FB and on Twitter and Instagram. Seriously, go there. She's probably on right now. And, make sure to stop by every Friday for her hilarious round ups of the funniest parents on Facebook right here on Perfection Pending.