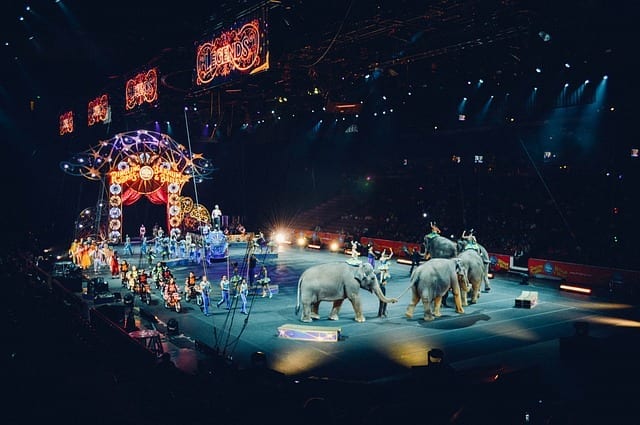 Attending events together as a family and having fun is an important part of life, and can be essential to helping your family to strengthen its bond. However, when you have a family, purchasing tickets to events such as concerts, shows, sporting games and more definitely doesn't come cheap. Because of this, many people think that their family has to miss out on experiencing some amazing events simply because they don't have enough room in their budget. However, this doesn't have to be the case, as there are plenty of great ways in which you can find cut-price and discounted ticket deals for some of the best family-oriented events. We've put together a handy guide for moms and dads who are trying to find the best prices on family tickets online.Shop Second Hand
Buying tickets from other people who've purchased them and changed their mind about going is one of the best ways to get a great deal. This is especially true for events such as concerts and sports games, which often have tickets that go on sales months in advance, prompting many people to buy them even if they're not sure whether or not they're actually going to be able to make it. Second hand ticket selling and buying sites, such as ticketoffices.com, are often some of the best places to look for fantastic deals on either individual or family tickets to a range of different events which you might be interested in attending.
Look for Family Deals
Many events that are suitable for families and small children to attend will sell specially dedicated 'family' tickets, which usually admit two adults and up to three children. If you have a large family, you might want to consider looking at family tickets as an alternative to buying everybody their own ticket, as they are often offered at a discounted price. Even if you have more children than the number allowed on the family ticket, you can often purchase single child tickets alongside a family ticket to make sure that you can all attend whilst still saving money at the same time.
Be the Early Bird
When it comes to getting the best prices on tickets, being an early bird and getting your hands on some tickets from the first release is often one of the best ways to make sure that you're getting the best price. This is an especially good idea when it comes to events such as festivals or family fun events, which often release tickets a number of different times, with a higher price on each release. Registering to be told as soon as tickets are released, or booking events months in advance, is one of the best ways to make sure that you get first release tickets and pay the lowest price possible.
Kids go Free
When looking for tickets to fun events for yourself and your family, it's a good idea to look out for any tickets which allow children to be admitted to the event for free. Many family-friendly events will allow children in for free when accompanied by a full-paying adult, meaning that you'll only need to pay for a ticket for yourself and still be able to take your little one with you. Or, you may be able to find events which allow all children under a certain age in for free, one of the best options for families with small toddlers or a baby.
Free Family Events
If you're looking for family events in your area, it's always a good idea to look out for those which offer free tickets. Often, events such as fairs and things to do at local parks, for example, will be free to attend, especially during the summer school vacation. However, these events will often charge attendees for other things inside of the event, such as paying to go on rides, for food, and other activities. This can be a great alternative option for families who are on a tight budget, as it not only means that you only pay for what you actually do at the event, it's also a good opportunity to have fun without having to break the bank.
Family events can definitely be expensive at times, and for families who want to have fun on a budget, finding cheap tickets can be tricky. However, there are plenty of great ways to save money on family events, whether you look for cheap second hand tickets, buy a single ticket for the whole family, or find events that your kids can attend for free.