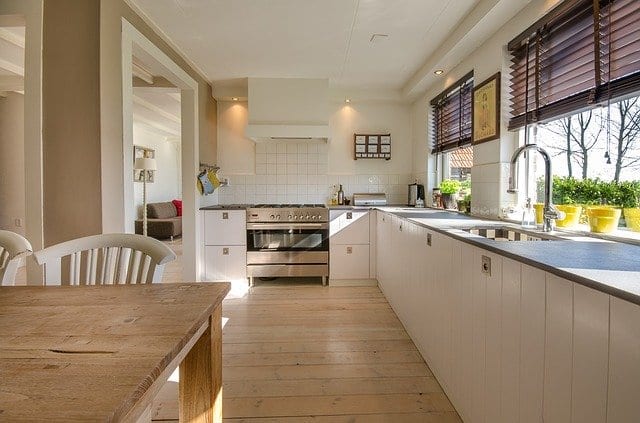 For many people, the kitchen is the heart of the home — which is why it's the perfect place to implement clean, eco-friendly habits. Going green is on trend today because it can be healthier for your household and good for the planet. Why not start doing your part in the room you use the most by replacing chemical disinfectants with natural alternatives such as baking soda and lemon juice?
Whether you're a homeowner or a renter, a member of a large household or a small one, there are many benefits that come from prioritizing hygiene and eco-friendliness in the kitchen. Want to prevent the spread of bacteria? Interested in keeping pests such as cockroaches, ants and rodents far away from you and your kids? How well you maintain your kitchen has a huge impact. In fact, a clean kitchen is not only more hygienic and less hospitable to pests, but it's also more efficient and easier to maintain. If you skip regular cleaning tasks, you can count on your kitchen getting grimy and your appliances, cupboards and floors wearing out faster, meaning expensive maintenance costs or even replacement.
And don't overlook the undeniable pleasure and mood-boosting power of a clean, uncluttered space that is as easy on the environment as it is on the eyes. Enjoy a more inviting atmosphere and happier daily routine when your kitchen is clean and green, ready for you to use!
To help you start and stick to eco-friendly cleaning habits, take a look at the attached resource. In it, you'll find some tips for how to practically and conveniently care for your kitchen, your loved ones and the environment!
Author bio: Bart Dobek is President and Lead Food Safety Consultant at BD Food Safety Consultants LLC, a food safety training and consulting firm in Chicago. With more than 14 years of food industry experience, Dobek has worked with a wide range of USDA and FDA inspected food manufacturing establishments, including sandwiches, meats and food contact packaging.