It's only been a short time, chronologically speaking, since the coronavirus had such a tremendous impact on our entire country, but it's been QUITE a ride so far, no?? I don't know about you, but this month has felt about three years long.
For most families across the country, our daily routines have been tossed to the wayside as we attempt to navigate "life in the time of quarantine"- aka, social distancing.
And school… remember back in the good old days when our kids used to actually leave the house to go to school? That was fun.
Now we parents are responsible for continuing our childrens' education (Lord, help us to help them!), whether through virtual class assignments or some of the online educational resources that are now available.
Perhaps you've devised an efficient & consistent homeschooling schedule for your family because routine comforts you. Or perhaps you're winging it with hours of kid screen time as you fling granola bars into their general vicinity to keep them fed & quiet as you obsessively scroll through the latest news.
Either way… WE TOTALLY GET IT.
Being home with hours to fill is the oddly new " normal" for most of us- at least for the time being. And while that certainly brings its own stressors (physically, economically, logistically) there are actually some pretty cool activities available to make the most of these unique circumstances!
You can now sightsee in some of the world's most famous museums, take in a Broadway show, visit Disney with the family, achieve that Beachbody physique you've always wanted, or attend an prestigious Ivy League school… without leaving your home.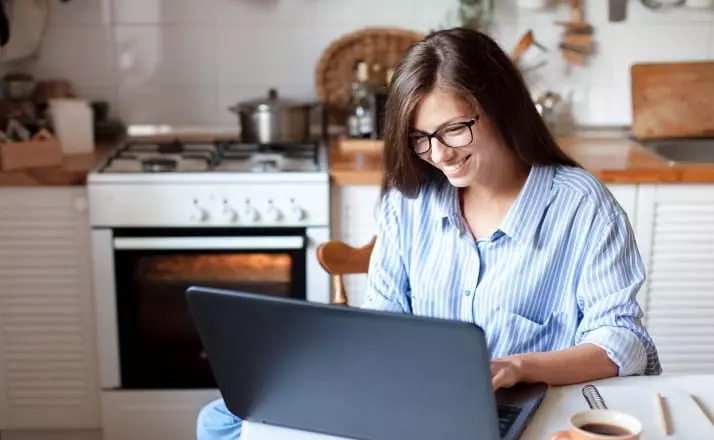 Numerous companies and institutions around the globe have now made it possible to enjoy their offerings, virtually speaking, by either providing free access or a temporary free "pass" to their normally exclusive services.
Amusement Parks/Animal Attractions:
Disney: You know the world is having a hard time when "the happiest place on earth" closes up shop. A family trip to Disney almost seems like a rite of passage for most Americans.
While you can't hop into the family truckster & head on over to Disney these days, they've brought the park to YOU. Disney offers a 360-degree panoramic view of most of their theme parks and resorts.
You can even ride some of their cooler attractions, thanks to several realistic YouTube clips: hop on Space Mountain, check out the Indiana Jones Thrill Ride, or take your kids on Jessie's Critter Carousel. (Bonus: No long waits on line!)
Seaworld: Seaworld not only offers you a virtual tour of their aquatic park, but you can ride their Texas Stingray roller coaster too!
Zoo Atlanta: Remember when social media was obsessed with April the pregnant giraffe? Here's your chance to fall in love with pandas, via the zoo's livestream Panda Cam.
San Diego Zoo: This zoo offers numerous livestream animal options featuring koalas, apes, elephants, and many more.
Museum Of Modern Art (MOMA): Take a look at some of the world's trendiest art collection by stopping by MOMA's website.
Smithsonian Museum Of Natural History: The Smithsonian provides an awesome virtual tour for viewers, featuring a 360 degree tour of every room of the museum.
The Guggenheim: If you've never seen a Pablo Picasso original, now's the time! Check out the Guggenheim's online collection.
The Louvre: If traveling to Europe is an item on your bucket list, here's a way to experience one of France's greatest attractions. The Louvre now offers a free online tour of three of their most famous exhibits: Egyptian Antiquities, Remains of the Louvre's Moat, and Galerie d' Apollon.
The Vatican Museum: pop over to Italy to experience an extensive virtual tour of many of their most iconic offerings, including the Sistine Chapel and St. Peter's Basilica.
Theatre/Movies:
Broadway HD: While the physical theater district is closed right now, the lights of Broadway have never been brighter thanks to this cool option! Broadway HD is now offering theater-lovers a free 7-day trial to their collection of livestream shows.
Netflix Party: Missing movie nights with friends? You can now host an online movie party with friends that features a livestreaming movie of your choice with user chat options (Note: this requires both a Netflix subscription & the Google Chrome extension.)
Disney + : Disney's new movie streaming service now offers a free 7-day trial to check out their collection, which includes some of their recent theater releases; Trolls World Tour is scheduled to be released digitally on April 10th.
Planet Fitness: Although gyms are closed, you can still get in a good workout from home. Planet Fitness currently offers "Home Work-Ins" that are livestreamed daily at 7pm EST/4pm PST.
Peleton: While their spin bikes might cost a pretty penny, you don't need to have an actual Peleton bike in order to take advantage of their free 90-day trial. You can access the Peleton app & use your own stationary bike or treadmill to enjoy their workouts.
Beachbody: Beachbody offers a free 14-day trial to their extensive collection of fitness videos, and they're chock-full of workout options that range from hardcore to beginners.
Crossfit: If you're missing your crossfit gym sessions, you can stay current by checking out their fitness videos.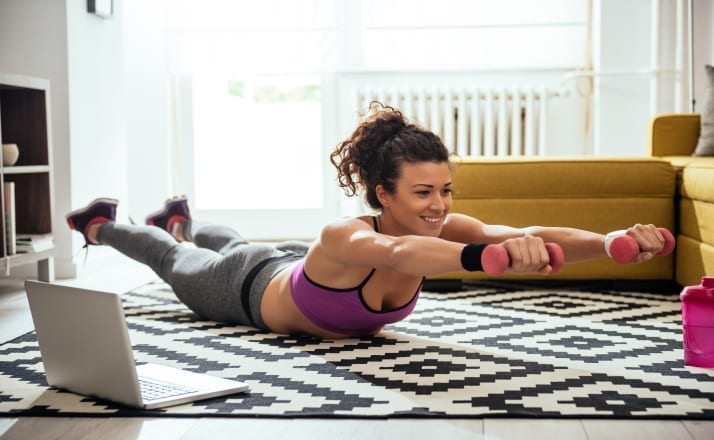 Class Central: Using educational search engine Class Central, you can now find a wide array of online classes in various subject matters from top universities like MIT, Stanford, and even Harvard!
The Great Courses Plus: The Great Courses Plus now offers a free 30-day trial providing access to their collection of art & creative tutorials.
Mindgames.com: Whether you need some distraction or want to keep your brain sharp, this website offers tons of free online puzzles and games.
This phase of social distancing is a rare period of time to do some of the things you've always wanted to do, but never had the time for- until now.
Our previously busy schedules were hectic before the coronavirus pandemic, leaving little to no time for recreation, exercise, or entertainment. While we may long for our "normal" to return, -the sooner, the better- here's the chance to take time for YOURSELF.
In this stressful time, we need to remember to not only provide distraction, recreation, & entertainment just for our kids, but for ourselves as well.