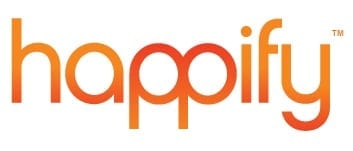 Growing up, I often heard the expression "You make your own happiness." My grandmother said this to me time and again, particularly on days when I was feeling sorry for myself or wishing we had more than what we had. It was a life lesson for this grumpy-by-nature Capricorn, but sadly, I misinterpreted her words. Here's why…
Like a nomad, I've been on the pursuit of happiness for years. Until recently, until I was invited to take part in a very special project, I really didn't understand the basic premise of happiness. I was under the assumption that I had to reach certain life milestones and achieve certain notable accomplishments in order to make myself happy. I thought happiness was a combination of the perfect family, ideal career, great stuff and being financially secure. While these things do play a role in one's overall happiness, happiness is not a quest; a pursuit that once achieved defines who we are as individuals. Happiness is quite the opposite.
Thanks to a little site called Happify, I've learned that happiness "is a skill that we can control". That's right! You don't need to spend hours, days or even endless years trying to "find" happiness. There are activities that you can do on a regular basis to become happier! As a result of this site, I'm no longer on a lifelong pursuit struggling to find and achieve happiness. I'm learning how to create my very own happy each and every day!
I've been beta testing Happify as a Pioneer for several months. In addition to being happier, I'm much more grateful for what I have. I also find myself pausing often to see the beauty in mundane things. Did I mention the friends I've made? They have a wonderful community environment – positive and uplifting!
Created by scientists and game designers, Happify helps you to learn and master the five basic happiness skills: 1) Savor, 2) Thank, 3) Aspire, 4) Give and 5) Empathize (known as the S.T.A.G.E. framework). Presented as staged tracks with various activities for you to complete, you build your happiness skills over time and level up as you learn more. Tracks are built around real-life situations including parenting and intimate relationships. The various activities include games, writing prompts, goal setting and so on.
It only takes minutes a day (or every few days) to complete activities and unlock new ones. And it's worth it. According to the science behind happiness, "People who are happy are more productive, they have longer marriages, more friends, better health, longer lives – and yes, higher incomes. Studies show they're also more creative, self-confident, charitable and less stressed." Makes sense to me!
I'm inviting you to try Happify and experience how it can change your life – for the better!  Check it out today!
Disclosure: No compensation was received in exchange for this post. The views expressed here are my own and not influenced in any way by outside sources.