I wish we could make registries for birthday parties.
There I said it. Every kid's birthday party invitation should come with a gift registry attached.
Let's take the guesswork out of it and make the birthday gift registry acceptable.
Let's start giving kids things that they want.
My kids' birthdays are rapidly approaching. We have one in November, two in December. Each child will have a party to celebrate with their class. This means twenty kids and twenty presents. Enter relatives and we're talking about more gifts than we know what to do with.
We're grateful, I promise, for every thoughtful gift we've received.
And I've demurred plenty of times for my own kids with a "They really don't need anything." I've even tried the "No gifts please."
But for their birthdays, people want to buy them something. It's an outward display of love and celebration. I get it, I do it too. Nothing makes me crazier than asking what someone wants for their birthday and them responding, "Nothing." That's basically telling me to go take a wild guess and get it wrong.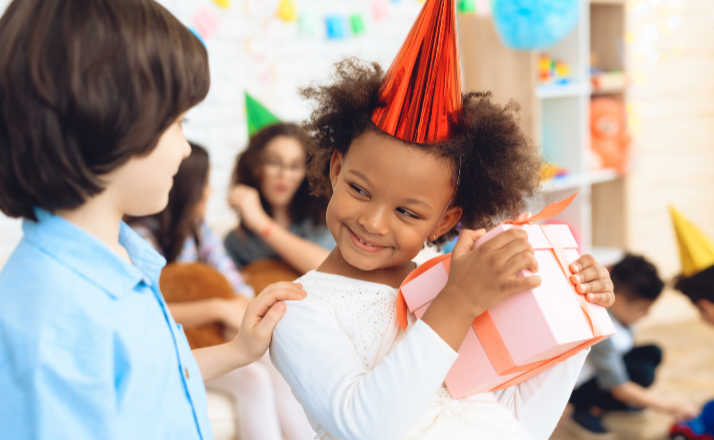 I want my kid's friends and beloved family members to celebrate their birthdays with smiles on their faces. I want them to think that we're the coolest for knowing exactly what they want.
But what is it?
I don't have time to wander the mall looking for the perfect gift.
Toys R Us is closed. Chances are I'm buying a gift card somewhere. Or better yet, I'll just get an Amazon gift card which will arrive in my mail two days later in its own little carefully selected tin.
My kids could make a wish list at any given moment of the day of things they want. They run out of Aquabeads, Legos, and Who Would Win books on a regular basis. But every child is different.
Some children would like unlimited amounts of playdough, another kid is wrapped up in Minecraft. Short of asking for suggestions, you're blind guessing in the aisles. Google "eight year old boy gift suggestions" and you get 20,000 results.
I recently had a friend attach a registry to her son's birthday party invitation and I think it's absolutely genius.
If there's something that they actually want and will play with, I'd love to be the one to give it.
A few weeks ago, a family friend came up to me and told me that she absolutely loved the kitchen gadget that we got for them as their wedding gift. She used it every day and thought of us. I couldn't even tell you what it was, but I will tell you that I ordered it off their bridal registry so it was something that they actually needed.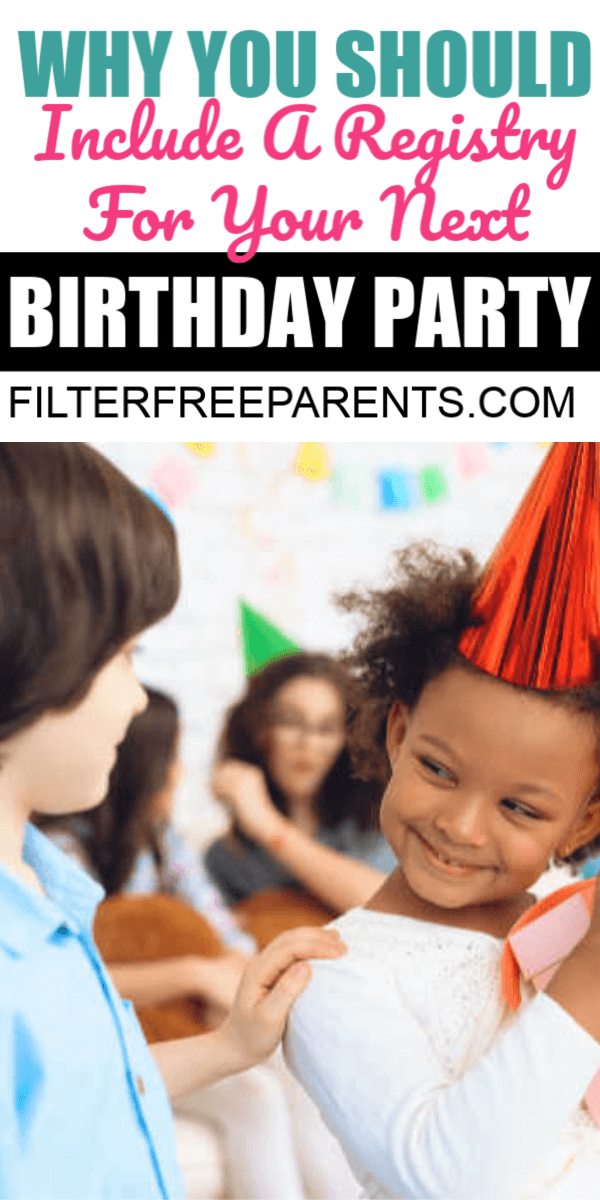 What a great idea-getting people things they actually will use.
Now that invitations are mostly electronic, let's just slip a link to the bottom of it with a list of ideas. The birthday kid will get things he wants, the parents won't have to waste time returning or donating things they don't need or already have, and when the birthday kid plays with your gift, he will say things like, "Auntie Karen is the best."