This post is sponsored by RIGHT TO DESIRE. The author was compensated through payment and product. However, all opinions are the sole opinions of the author.
What makes you feel beautiful?
Is it when that special someone looks at you with a gleam in their eye? Is it when you receive an unexpected compliment or even one you were fishing for?
Is it only when your hair and makeup are on-point and for once your pants conform perfectly to your butt and legs? Maybe a new bra and panties set that only you know is hiding beneath your work clothes?
Maybe it's when your little boy says "mommy, you're the most beautiful girl in the world."
Each one of us has a different definition of what it takes to make us feel beautiful.
For some of us, it takes a little more effort to break free of our daily norm and treat ourselves to an opportunity to feel beautiful and well….special.
Feeling beautiful or in some cases, not feeling beautiful can have an impact on one's desire for sexual contact with their partner. There are times that a little boost of confidence is all it takes to get things back on track. Other times, there's a bit more to it than that.
Hypoactive Sexual Desire Disorder (HSDD) is a legitimate medical condition with available options for treatment, which should be discussed with a woman's physician and has been medically recognized since the 1970s. By visiting Right to Desire there is even a helpful tool on their diagnosis page where women can go to search for providers who specialize in women's sexual health difficulties.
I went out in search of ways to boost my self-confidence and gave a lot of thought into what might help me feel beautiful in my own skin.
The answer for me? A boudoir session.
Boudoirs have, at times, been viewed as something to be enjoyed only by the already beautiful. Of course they look great in lingerie, they're models, right?
Wrong.
Many women who are taking advantage of specialty photography sessions meant to showcase their more intimate side are every day, normal women.
They are stay at home moms, they are wives, they are single women doing it for themselves. Some of them are doctors, lawyers, nurses or soldiers.
They are of all ages, shapes, ethnicities and sizes.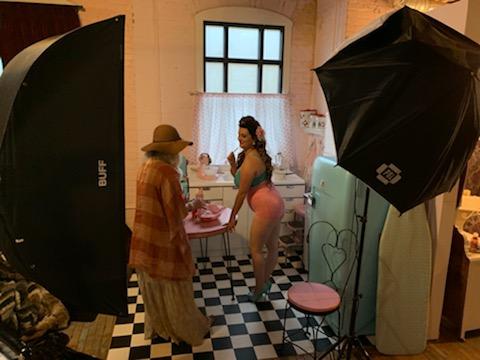 Some women are taking their images home to be given as a gift to their new groom, their partner or their husband of 35 years.
Some women will never show them to anyone.
As a resident of the Minneapolis, Minnesota area, I have the fortune of being next to one of the largest and best companies in the world that specializes in boudoir photography, Sugar & Spice Photography.
Opened in 2006, it was started by a stay at home mom and her friend as a way to help women get the full "supermodel" experience along with photos to bring home capturing the moments.
This is more than just taking a few photos.
This is about empowering women by helping them feel beautiful in their own skin.
As I walked up to their studio, I was terrified. How was I going to take my clothes off and pose in front of these women? Little did I know how easy they would make it for me.
They had over 20 unique sets to suit whatever you (or your partner) desire to see you in.
Walls are covered with every style, color and size of lingerie, outfits, shoes and accessories. The choices are endless.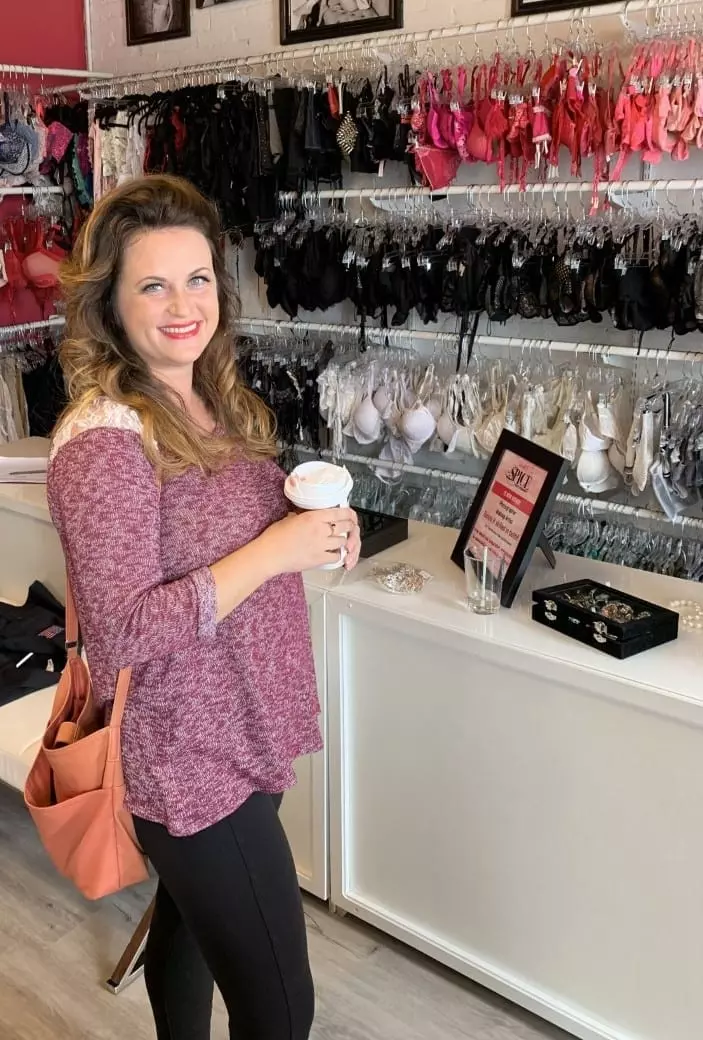 The next 90 minutes were spent in a chair getting my hair and makeup professionally done and photoshoot ready. The pampering alone made me feel relaxed, comfortable and gorgeous.
After my look reveal and choices were made on the desired sets and outfits, picture time began. The photographer and the makeup artist work together to ensure posing is perfect and that I didn't have to feel unsure of what to do.
They talked about how beautiful I looked, how much fun they were having being a part of my experience and how much I was going to enjoy seeing the photos. They were so, so right.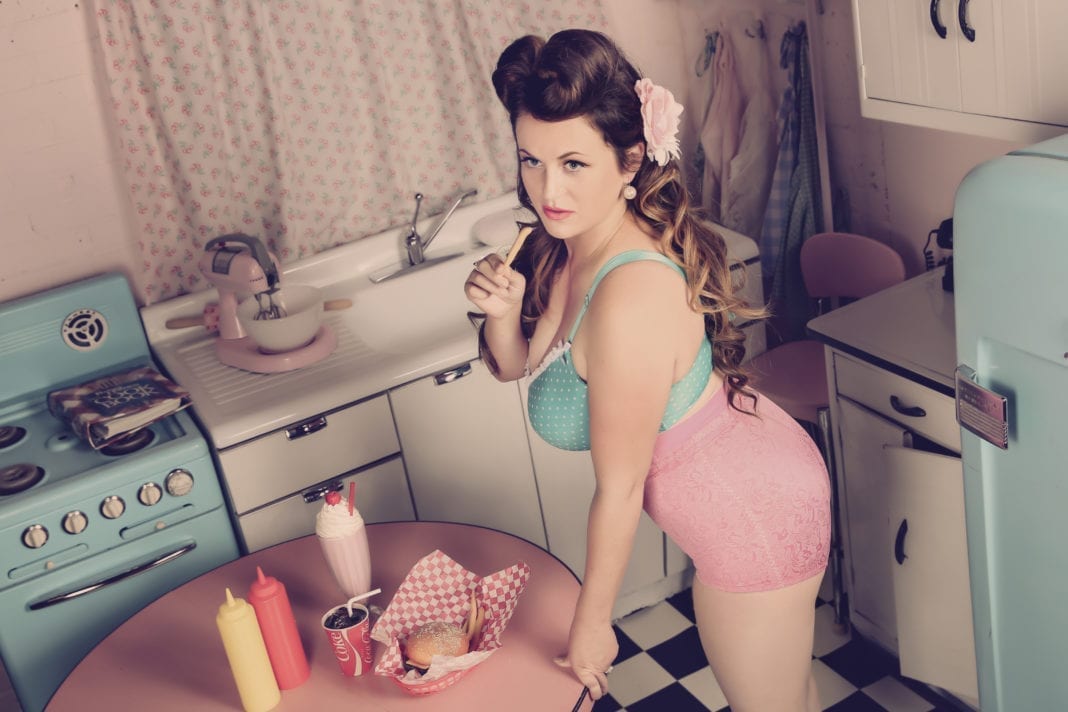 When the photos were done and I was back in my drab attire I had entered in, I was asked if I would like to sign their "wall". They have a poster up filled with messages of grateful women who have shared in this experience and left messages of encouragement to others who would walk through those doors.
The photos I received about a week later were nothing short of amazing. I couldn't believe that was actually ME in those pictures and not a model.
I went there thinking it'd be a fun little experiment and maybe I'd get a photo or two worth bringing home.
I left there feeling like a Goddess.
This experience was about so much more than just taking photos in sexy clothing.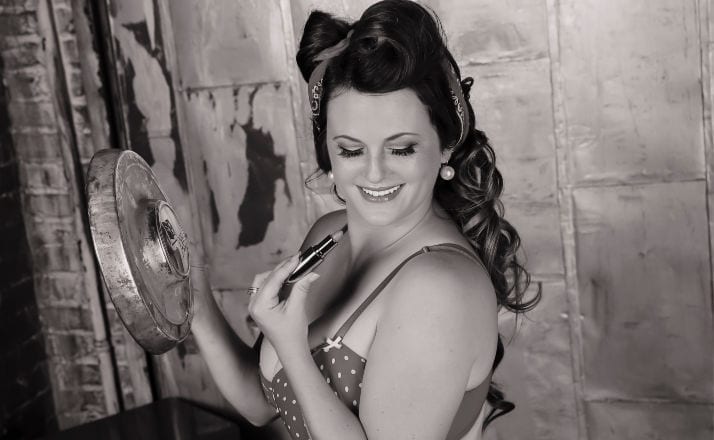 This was about taking time out of my life to be pampered. To be reminded of the woman I am beneath the yoga pants, the baby spit-up and the long nights shown under my eyes.
There's a reason over 10,000 different women have walked through the doors of Sugar & Spice alone to have this same experience.
Every one of them has a different reason.
For some women there is the need for medical intervention. This can only be determined by a doctor so visit yours and speak to them honestly about your struggles. If you are not ready for that just yet, you can visit Right to Desire for more information about HSDD and even take a quiz to see where you are.
Every one of them deserves to feel beautiful in their own skin. You deserve to feel beautiful and desire.
Every one of them has a right to desire and a right to feel desired.
This was about confidence. This day was about me.