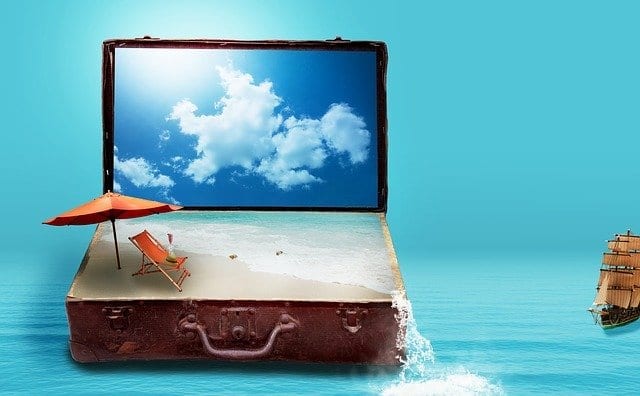 Who wouldn't want to take a vacation every month, or even every weekend? Unfortunately for most, there isn't room for a trip in the schedule—or budget. Plus, as most holiday vacations prove, it can be exhausting and overwhelming to coordinate a family trip out of town. That's why many people in need of a small getaway take staycations instead. Staycations allow you to relax and do fun activities with your family, all without the expense of travel or booking hotels. No matter where you live, there's likely someplace you've never been locally that would make for an excellent afternoon for the whole gang. Or if you prefer a relaxing vacation, a spa day at home is an excellent way to unwind.
To help plan your staycation Mint created several printables to help organize and enjoy your stay in town. There's an interactive breakfast menu printable to complete your spa-day with the experience of room service. Their staycation scrapbooking printables make a great closing activity for the whole family to reflect on the time they spent together. They also included planning and budgeting templates that make it easy to prepare for your staycation!
Whether you take a trip across the country or never leave your own backyard, one of the best parts of any vacation is who you spend it with. With a staycation, the stress of travel and expense is eliminated so you and your family can focus on spending time with each other. Check out all the printables to plan your staycation soon.