I'm not a fan of wild and crazy pregnancy announcements. No skywriting, target-shooting, or pyrotechnics for me.
But one couple is going viral for their hilarious spin on "announcements" with their celebration of becoming an empty nest. Now this is a photoshoot I can get on board with!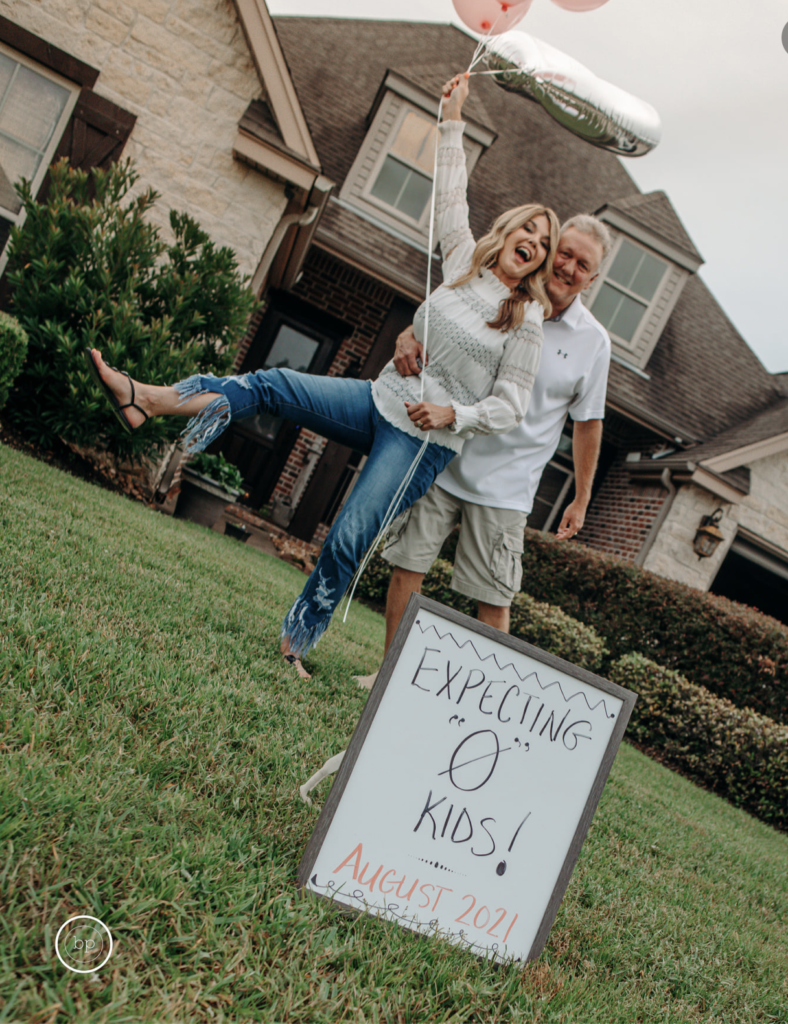 Betsy and Mitch were soon to be empty-nesters and decided to mark the occasion with a celebratory photoshoot with Bee Photography in Beaumont, TX.
Their anticipated "due date"? August 2021.
And just what are they expecting? Zero children. Zip. Zilch. Nada.
It makes sense, really. We make a huge deal out of weddings. We go all out for new babies.
But send your youngest "baby" out into the world as a fully grown adult? No one's throwing you a party.
And it's weird, because there's not many life changes bigger than that. Becoming empty nesters after years (sometimes even decades) of parenting is a huge transition.
So Betsy and Mitch took matters into their own hands and the world is loving the results!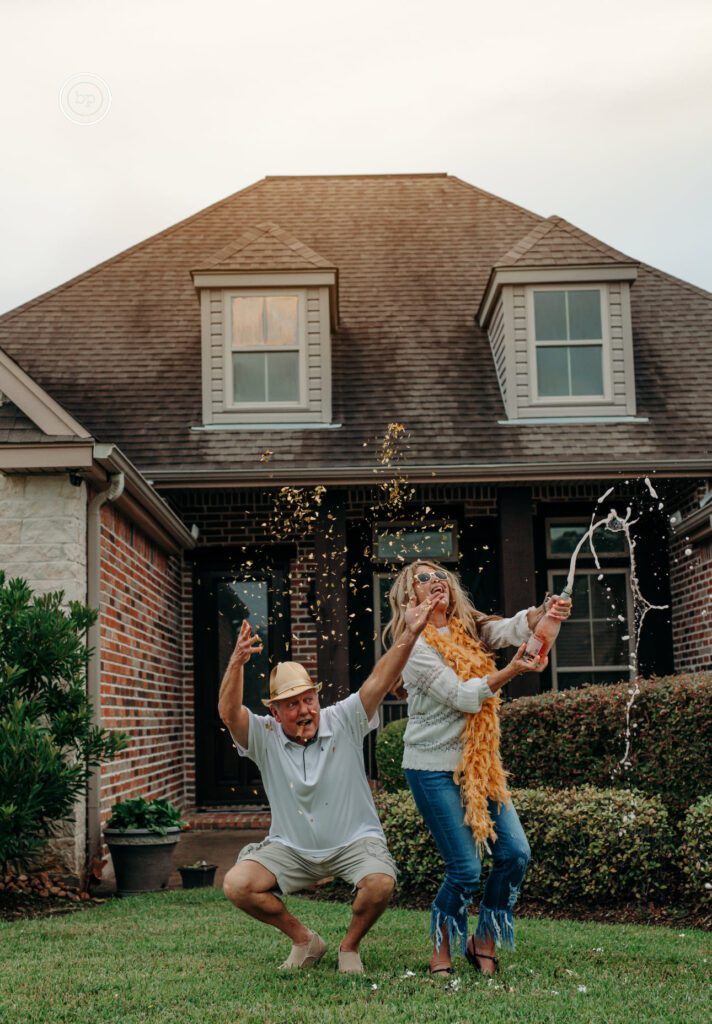 A photo shoot like this brings hope to the masses. I'm knee-deep in all the baby things. Even my "big" kids are relatively little.
Still, the idea of any of them growing up and moving out is devastating. It brings tears to my eyes just thinking about it. (And not tiny tears either – giant sobs, like the ones you get when you re-watch Steel Magnolias for the 400th time.)
And apparently, I'm not the only one:

It's encouraging to see a couple whose kids are grown celebrating this life transition.
The accompanying TikTok video the photographer shared of the shoot is giving us a real feel for what this couple is really like. I mean – what a fun couple to not take this next stage of life too seriously.
They look happy – overjoyed really. It gives the rest of us coming along behind them something to look forward to.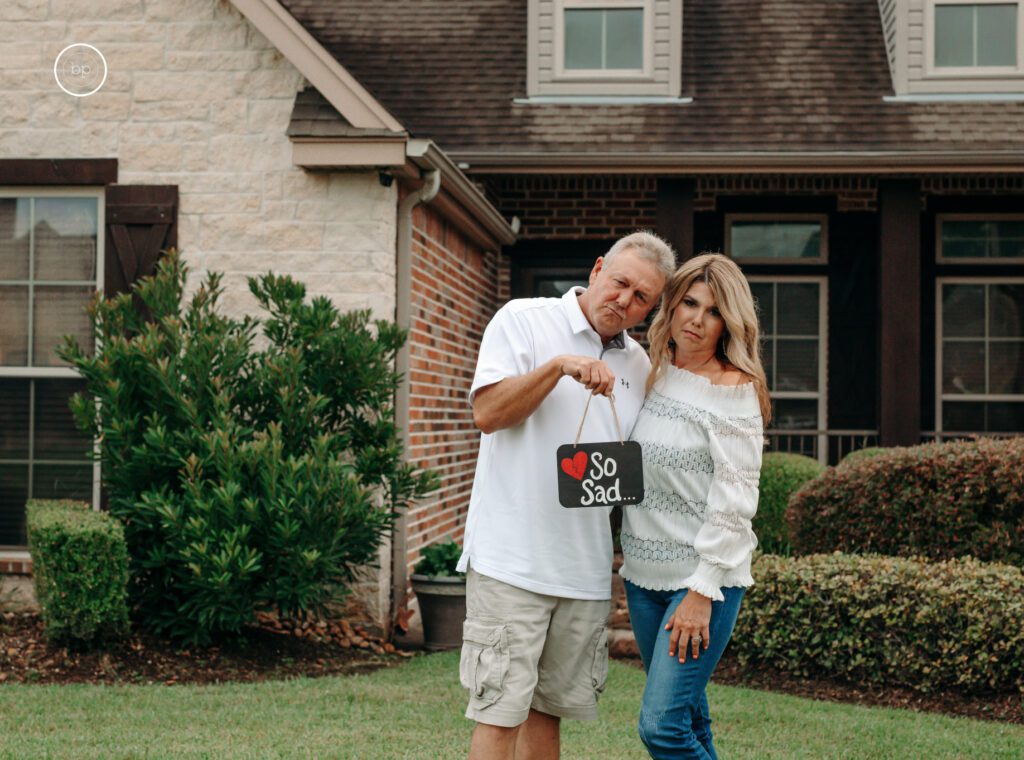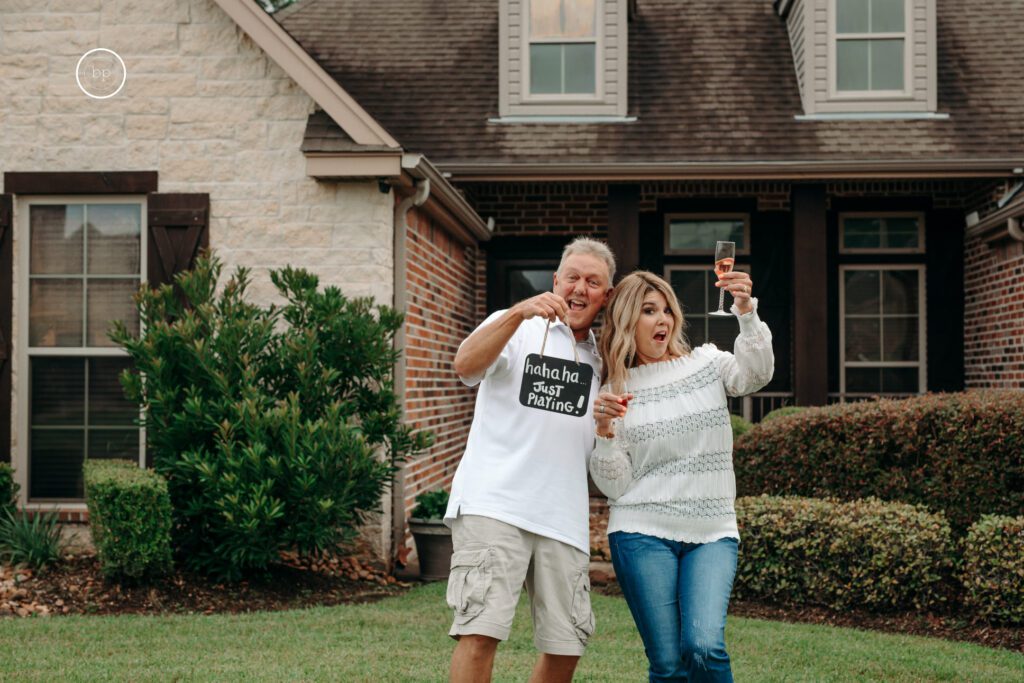 Of course, in true internet fashion, some of the comments were as good as the photos themselves.

This may be Betsy and Mitch's photo shoot, but there are a lot of parents out there sharing the same joy over being empty nesters.


Some commenters pointed out that this couple may be celebrating their good fortune just a little too soon…


This next comment may be my favorite. 2020 and 2021 have brought almost none of the expected and TONS of the unexpected. I hope this happy couple is very confident in their sterility…

On the other hand, some people were more focused on the foxy Unexpecting Mama in this photo shoot. She certainly does look great and… the internet noticed.

But not everyone could find the humor in this empty nesting photo shoot.
As expected, there were a few commenters that wanted to make it crystal clear: they do NOT approve.

All Karens aside, the rest of us appreciate the creativity and the laugh!
I wish this couple all the best as their "due date" comes and goes. I wonder if they've set up a registry somewhere with nothing but booze and airline tickets…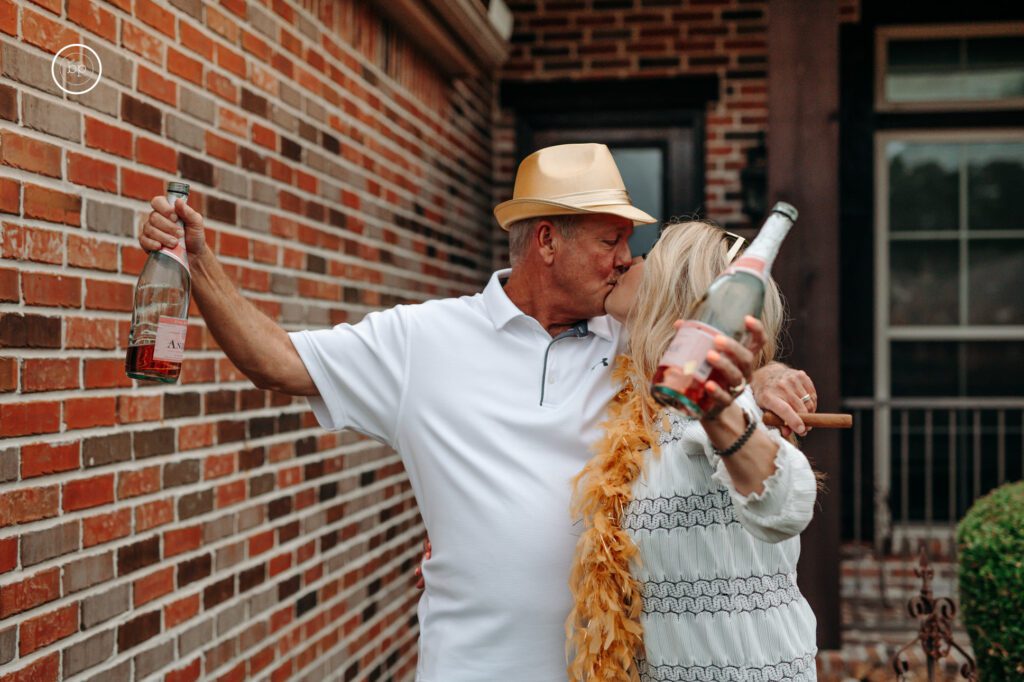 If they decide to throw themselves an Empty Nest shower, I suspect it's going to be one great party. Congratulations to the happy couple!
You can see all the pictures in the original post below: