If you want to raise some eyebrows and enjoy receiving unsolicited and inaccurate "medical facts", tell people you're choosing to have a c-section. You'll probably notice a slight crinkling of a frown appear and pulling of the mouth before someone offers you an opinion on what's best for you and your baby. Spoiler alert: it won't be having a c-section.
I know because I chose to have a c-section for my second child's birth, after experiencing a vaginal birth that was more like a NEVER-ENDING ORDEAL than the "natural birth" it is often proclaimed to be.
So, I've experienced both ends of the judgments of birth.
Tell someone you're "going natural" and it usually results in praise about how brave you are followed by stories like how bad labour is until the baby's head is out. Tell someone you've booked a c-section and you might be met with less warmth and a lecture on increasing c-section rates and the health benefits of vaginal birth especially for the baby.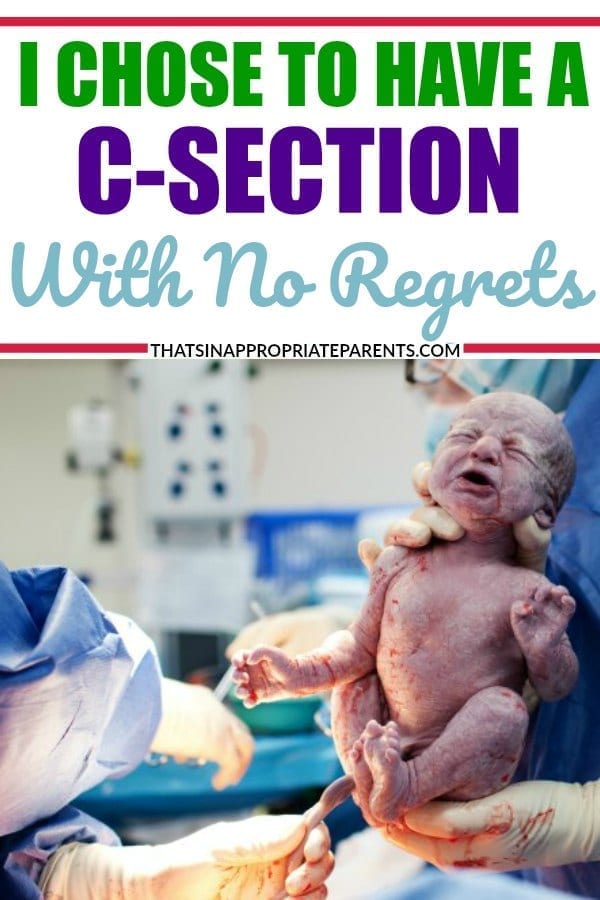 There are many perfectly fine reasons for choosing a c-section, including because it feels right for you.
For me, it came down to the fact that if I was ever to have another child it was not coming out of my vagina. My first birth, a vaginal birth, left me with injuries I decided I did not want to repeat mostly because no one signs up for that kind of damage and also because a repeat occurrence heightened my risk for urogynecological problems both at the time and in later life.
Call me crazy, but I value my continence. And a c-section gave me a way to reduce the risk of that.
I don't care about people's opinions on whether I was missing my chance to have a "good natural birth experience" or that I was depriving my baby of exposure to birth canal microbes. After all, I'm the only one who has to live with the consequences of any further damage a baby could cause on the way out.
As it happens, the c-section procedure was smooth and uncomplicated and I was up and about quickly with no pain and better still no birth trauma. It was my version of a dream birth and from where I stand, I can't recommend a c-section enough.
What I didn't anticipate is that the judgment around having a c-section birth would follow me to this day.
I don't really need the politics of my choice shoved in my face when I go to an appointment for a minor illness that my child is experiencing, that as it happens, vaginally born children get also. This is an actual conversation I had with a doctor this year, 8 years on.
"Was her delivery normal?" the doctor asked. We were there to get medication for daughter's chest infection but this fellow was determined to take a thorough history.
"Yes, a normal delivery,"
I said, keen to get the appointment over.
"A normal vaginal delivery?" he pushed further.
"No, a normal c-section delivery."
I smiled firmly.
"That's not a normal delivery" he chastised.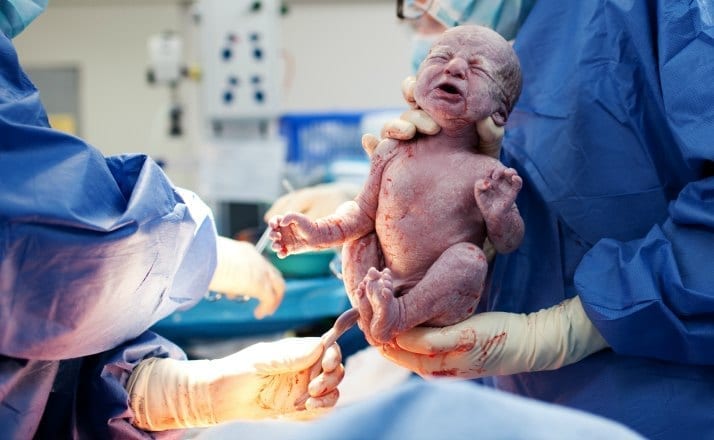 I have to question people's opinions, like this doctor's, that c-section births aren't "normal".
In the USA, 33% of births occur by caesarian section and in some parts of the country, it's as high as 70%. Where I'm from it's similar. These statistics suggest that for women these days a c-section is pretty normal.
Some vaginal births go well and are probably experienced as pretty normal for those moms. Others don't. We can flip that all around for c-sections too. There's a big difference between a planned and routine c-section and an emergency c-section under general anesthetic after 24 hours of labour.
If you're worried about this type of judgment for choosing a c-section, don't be.
If it's the birth you want and it helps relieve ANXIETY or solve a potential problem, it's a minor annoyance to face this judgment. I have absolutely no regrets and continue to consider it one of the best decisions I have made for myself.
Besides, the judgment gives me the chance to advocate for women's rights to having choices over their bodies. Plus, if nothing else, it is good practice for dealing with judgment about how you parent, because there's certainly no shortage of that either.
To any c-section moms out there reading this, don't let anyone shame you.
Each birth is it's own miracle, whether it was vaginal or c-section. Both ways lead to the incredible and unbeatable moment of meeting your baby. However you birth, whether it is your choice or not, be proud. You are amazing. You grew that baby for 9 months and you're taking care of it every day.
If in doubt, it may be helpful to focus on the fact that despite the fascination surrounding birth, the real business of parenting starts after birth anyway.