I should have seen the signs when we got married six years ago. I basically planned our lavish wedding on my own. After I found the venue and DJ, all I asked my then-fiance to do was help me pick a simple invitation. "You decide what you want. I don't mind either way," he told me. That was his way of saying he could give a you-know-what about is going on.
MY HUSBAND IS A GOOD MAN and does a lot to take care of our family, which includes our six-year-old daughter. He is a much more mellow person than I am. Most of the time, he evens out my more high-strung personality. And I appreciate it, but I also hate it because I want a partner who shares my misery in planning and organizing what goes on in our lives. Isn't that what he signed up for?!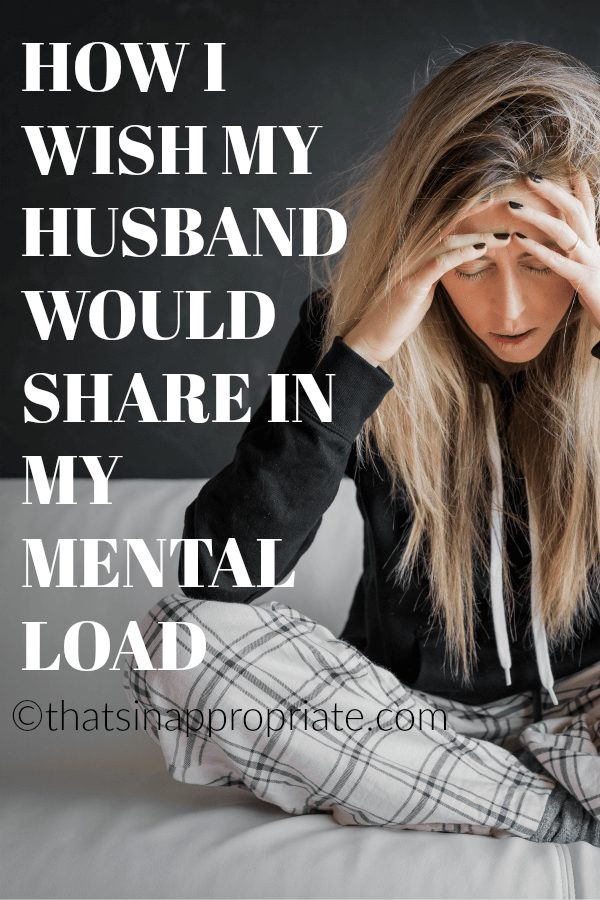 Yes, I am a mom, and obviously I'm responsible for my daughter, but I want my husband to contribute as much as I do in our family.
Our daughter started kindergarten last year, which means more events to schedule and school work to tackle. She had a back-to-school pancake event, and of course my husband only knew about it from me. Days later, my daughter was provided a packet for school pictures. I spent the night before walking around a clothing store looking for the "perfect" outfit for her pictures. I sent my husband photos to help me decide which shirt to pick. "I like the first one," he replied.
"So the blue one?" I said.
"Oh, I like the second one." Even picking out a child's shirt is difficult for him.
I always thought that having a husband would make it easier on myself, that I would have someone to help me make decisions and remember things for me.
It's frustrating that I don't get a lot of help with anything that involves planning or accomplishing anything with our family. I set up appointments, such as dentist and doctor visits.
I buy the birthday presents and cards, and make sure the cards are signed. I make sure we are at a particular place on time and have everything needed.
My husband does try to help — he'll get our daughter ready while I dress — but it's
having to think for our whole family that gets to me.
At some point, I want relief from planning and organizing. I want to enjoy things without getting stressed out beforehand.
I wish my husband would take control of situations and tell me what to do instead of vice versa. I want to think for myself sometimes, and not the entire family. The need to be constantly aware of what's going on each day with our family becomes a heavy weight on my shoulders. I wish my husband would relieve some of that weight without me telling him to.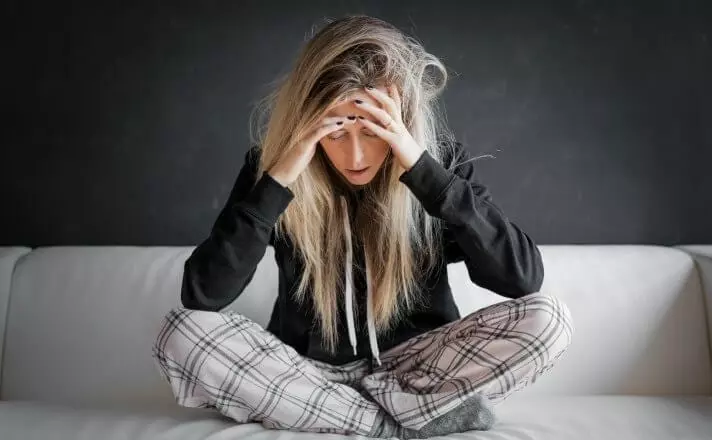 I know my husband tries to help me. I've told him many times how much I dislike the fact that I manage ALL DAY AT WORK and feel like I do the same at home. And as much as he tries, I feel like it still is not enough. He doesn't take that extra minute to go over our daughter's homework list. He doesn't remember when we have a birthday party to go to.
As a mom, I know how easy it is to take on too much. There's sports, school functions, play dates, birthday parties; the list goes on and on. Many women care about the details where some men could care less. I put bows in my daughter's hair to top off an outfit, while my husband combs her hair and calls it a day.
When you FEEL OVERWHELMED and as though you can't think straight or remember what you ate last night then there's a problem.
When my daughter got her school fundraiser packet in her backpack I thought I stared at this packet of overpriced candy and wrapping paper and thought I was going to pass out. To make sure she sold items and collected money from buyers was mind boggling. But to my surprise, my husband stepped up. He took the packet to work and even made sure to fill it out. I already had a pen in hand ready to do all the work.
The only thing I found that helps is telling my husband that I need him to step it up because I MENTALLY CANNOT HANDLE IT ALL. And that's where communication is key.
After being married for almost seven years and together for a total of 10 years, I have learned that being honest and open with your spouse is the only way to help yourself. If you decide to take on everything yourself, then that is what will happen. You have to give your spouse the chance to try and plan and accomplish things for you, but don't expect him to read your mind.
MARRIAGE is a beautiful yet frustrating thing. You want so much for your spouse to be aware of what you want and need without saying anything at all. But you should also be aware of how men and women are just wired differently and there will be times when we won't understand why we do the things we do. The biggest lesson I have learned is you may have to let go of the way you do things and let someone else try for once.
My husband and I have grown in our marriage, as a couple and individually. I have learned to think before I speak and not rush to judgement. We're both a work in progress but we are a team and determined to stick with it for better or worse – even if he continues to wait to fill out our daughter's monthly reading log until the last day of the month – when it's due.