At age two we went to a restaurant for the last time. We started early intervention and learned how different our son was from his peers.
At age three he was diagnosed with autism and we were told all the things he would never do.
At age four we locked our house down.
Three locks on every single door. Window alarms. Fences. We realized we couldn't go places outside of our home. We started having aggressions and self injuring behavior.
At age five it got really hard. Life felt like a series of dead ends and closed doors. We said goodbye to public education and the typical path of childhood. We learned that autism was forever. And that nonverbal might be too.
At age six, we learned what the term regression truly meant.
We discovered anxiety, adhd, apraxia, intellectual disability and how much they can complicate life for a misunderstood little boy. And the family who believes in him.
At age seven he learned to use the toilet. We figured out his medical issues and learned to manage his behaviors. We focused on a speech device and communication. And becoming the best parents we could possibly be.
At age eight he went to a grocery store for the first time.
He started going for walks. He went down his first water slide and held hands with a peer. He trick or treated for the first time. He started saying words.
He hit his first baseball in Miracle League. We opened our doors to the neighborhood. We let people into our lives. We built his village and a world with him at the center.
At age nine he had his first school photo at his brother's school.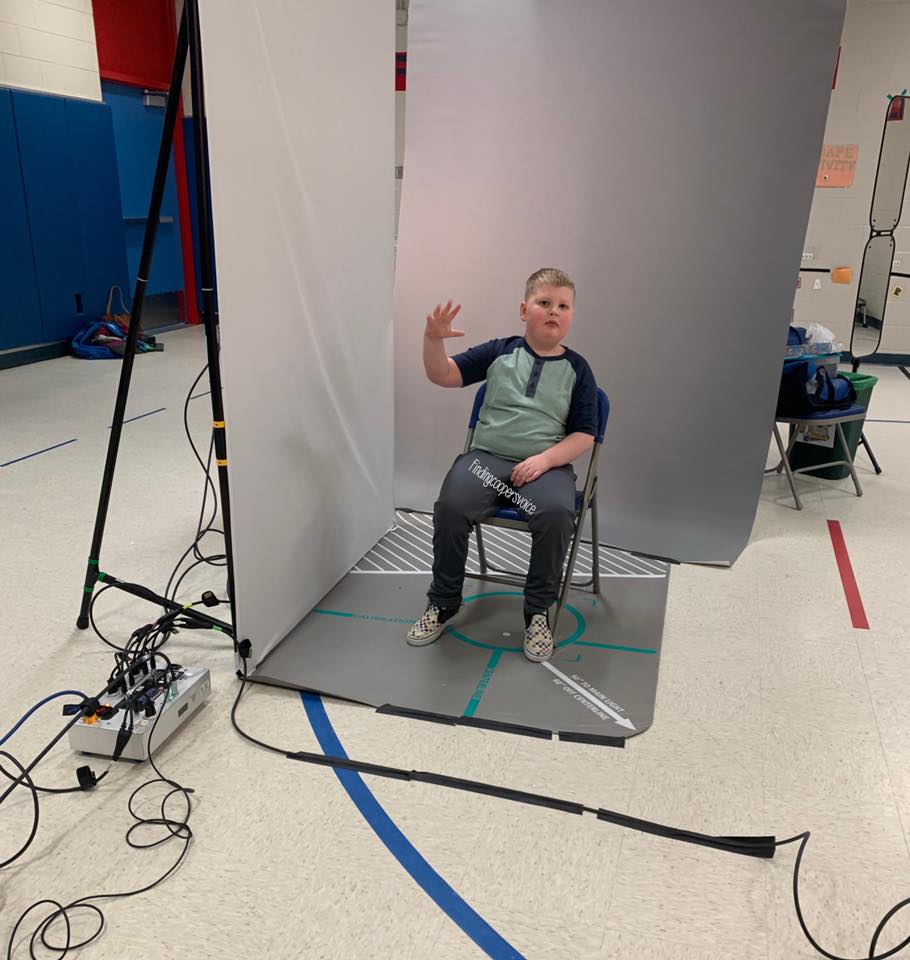 He had his first haircut by a professional in almost 8 years. He started dressing himself and putting his shoes and coat on. He started using a fork and using a cup on the regular. He started laughing more and being silly. He started teasing his mama and wrestling with his brothers.
Someone once said to me…there is always next year. I used to hate that phrase. Because for so many years, the next year seemed to only bring new struggles.
Not anymore.
Let my amazing son Cooper be your hope when you get a diagnosis. Remember, there is always next year.
Just keep moving forward. Keep loving and teaching.
Just think what next year could bring.