A majority of American parents report that it is very to somewhat difficult to find a work-life balance that allows them to spend the amount of time they want with their families, according to PewResearchCenter. Americans are busy.
A recent study found that Americans average 47 hours a week at work, with 25 percent of salaried workers reporting that they logged at least 60 hours a week, states a Gallup poll.
Throw in the ever-increasing commute times and there aren't many hours left to spend with the family.
What are busy parents to do to connect with their children?
Thankfully, studies show that quality time with children trumps the amount of time you spend with them, reports The Washington Post. This means you should focus on making every minute count. Here's how you can be a super parent without altering your work schedule.
Cook With Your Kids
No kid is too young to help you cook. Block out some time every week to prepare a meal with your child. Aside from giving you quality time together, there are numerous benefits to cooking with children. First off, it teaches them how to cook, which is an important life skill. Secondly, they learn basic math skills and it can improve their reading.
You don't have to be Emeril Lagasse, either. Just get in the kitchen and do your best. Kraft has a ton of great recipes that will appeal to your children's inner chefs. For example, this recipe is a fun recipe and a comfort food that is sure to be a big hit with your family.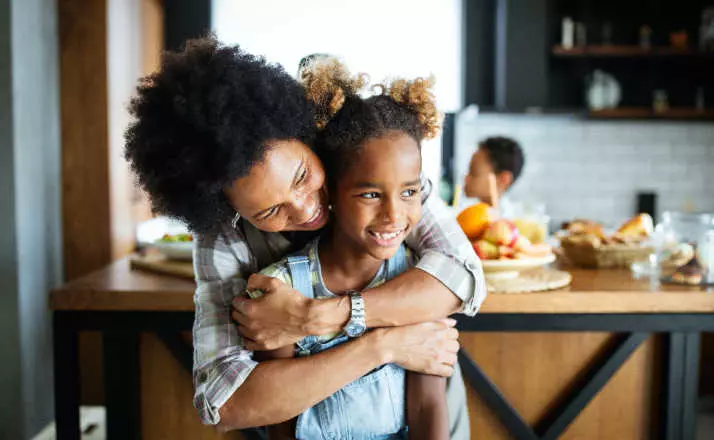 Control Your Commute
As previously already mentioned, Americans spend a bunch of time commuting to work each day. Some of that morning commute often includes taking the kids to school and extracurricular activities.
Instead of listening to the radio every day, use that time to talk about their day. They may not always be receptive, but they will remember you tried. And that will count for something when they really need to talk to you.
Read With Your Kids
You've heard it before, but it still bears repeating: Reading to your children is important for their educational growth.
It is also a great way to connect with younger children and get in some quality snuggling time. If you have older children, start a book club with them and make time to talk about what you are reading.
This may require you to read books that you may not find interesting, but the discussions with your children about those books will make it all worth while.
If you're not sure where to start, Flavorwire suggests 50 books parents should read to their children.
The main thing to remember is that quality time with your children is what matters.
That means you need to turn off your phone and give your kids your undivided attention. Learn something about them, teach them something new and spend quality time together. Your kids will take notice.