For the past week or so, we've been indulging in holiday movies. I love this part of the season, because it brings back so many memories of Christmases gone by. So when given the opportunity to review Rise of the Guardians – Holiday Edition, I jumped!
We've seen the movie, but it's one we can watch over and over again.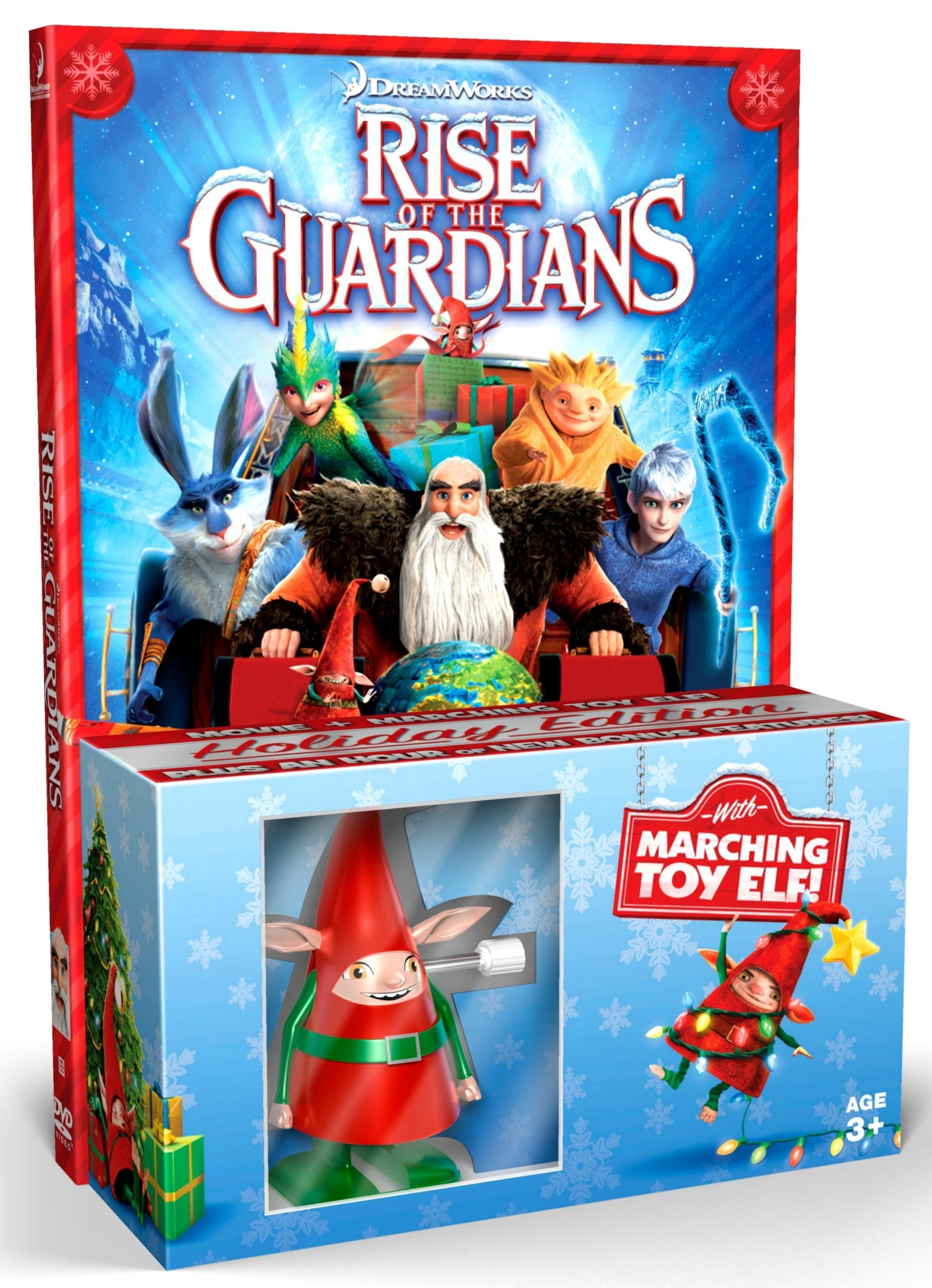 What I especially love about this holiday film, is it's unique storyline.
Jack Frost, the Easter Bunny, Santa Claus, the Tooth Fairy, and Sandman team up to save the world from the despicable Pitch Black, an evil spirit who has threatened to take over the world.
An unlikely combination of heroes, you'll be mesmerized by the tattooed-wearing Santa and Australian-speaking Easter Bunny. Rise of the Guardians is a wonderful holiday movie with a terrific plot and awesome animation that kids (and adults) of all ages will adore.
At 97 minutes, your family will enjoy this film after a filling holiday meal.
If you're concerned about younger viewers, the film is rated PG for some mildly scary action. I let my daughter watch it and she did fine!
An ideal holiday gift, Rise of the Guardians is available in festive holiday packaging along with a delightful marching elf wind-up toy, inspired by the adorable elves seen in the film (while supplies last—quantities are limited).
My two-year-old daughter cannot get enough of the wind-up elf!
She has been chasing it all over! The DVD also features an hour of new bonus content, including a multi-chapter, behind-the-scenes look at the making of the epic and merry elf greetings. The MSRP is $14.99 DVD and $19.99 Blu-Ray/DVD combo.
Get yours today while you still can!
Have you seen Rise of the Guardians? Who is your favorite guardian?
Full Disclosure: I received the holiday edition to facilitate my review and as a thank you for participating. This, however, did not influence the content of my review. The thoughts and opinions expressed are strictly my own and no other compensation was received.