I have been a work-from-home-mom for 12 years, and this is the first year that I will finally have a quiet office because my youngest child is marching off to kindergarten.
Any parent who has watched their little one grow big enough to enroll in school knows that feeling of elation, relief, and sadness.
But this year, unlike the years pre-Covid, my feelings are a bit rankled by the fear that our school district, like many others around the country, is facing challenges in filling their teaching positions.
The news is looking pretty bleak when the president of the National Education Association gets on national TV and says we have 300K teaching vacancies across the nation.
That's a ton of empty teaching positions.
Rebecca Pringle, the president of the National Education Association, told ABC News,
"We have been sounding the alarm for almost a decade and a half that we have a crisis in the number of students who are going into the teaching profession and the number of teachers who are leaving it," she said. "

But, of course, as with everything else, the pandemic just made it worse."
In Florida, there are 8,000 teaching vacancies.
In Arizona, there are 2,200.
According to CBS, Illinois is facing teacher shortages in 88% of its schools. And the list goes on and on.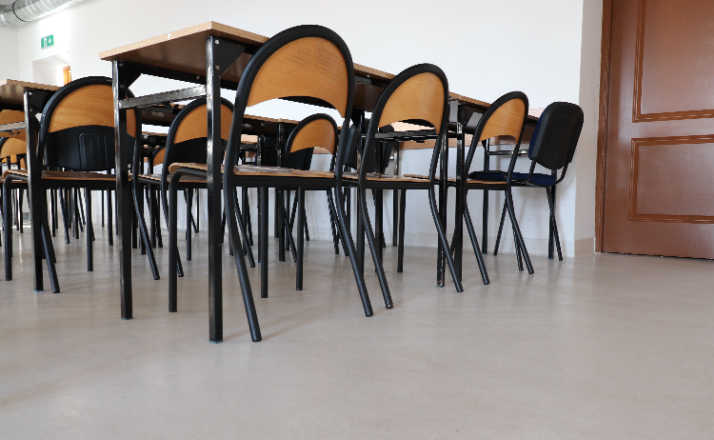 So, what are some school districts doing about the teacher shortage?
Well, if you're in Florida, you might see some military vets leading classrooms this fall. That's because Republican Gov. Ron DeSantis signed a bill into law that allows untrained, retired vets—with zero teaching experience—to fill some (or as many as they can) of those 8,000 empty positions.
I think most parents would agree that we don't want someone with zero experience teaching our kids. Someone no training in building a curriculum or dealing with school systems is less than ideal.
I would much rather take that on myself and commit to a homeschooling co-op.
Many teachers have been sounding the alarm for years that they do not feel supported or valued, and with some of sthe tatistics, it's hard to say I can blame them.
It certainly doesn't help that school boards are banning books as well.
In news this week, a Texas school board banned the story of Anne Frank. Book banning has become the new witch hunt that is targeting teachers and even librarians.
When teachers are being bombarded by angry parents and activists who want to censor books, ideas, and history then teaching becomes a hostile endeavor.
So, how can parents help support teachers and try to help slow the exodus of talented educators?
Mashable has put together a great list of tips, we like these:
Help fund your child's classroom. Does your teacher need a snack box for hungry kids? Do they need extra supplies or tech? Ask how you can donate effectively.
Go to school board meetings. Yeah, we know, they are super boring. But you know what else? The folks who are organized and who are showing up to these meetings are the same folks who are banning books and spreading hateful misinformation.
Volunteer at your school. As Covid restrictions ease, more parents are allowed to get back into classrooms to help volunteer. Look to see if your child's school has a parent-teacher organization and join that too.
Maybe we help change the tide by getting involved, donating, voting, and speaking up.
Because once we lose our best and brightest teachers, we lose institutional knowledge and experience that we need to guide our kids.
Here's to hoping that our kids can get as close to a normal school year as possible.