Just in case we needed another reason to love Snoop Dogg (which, let's face it, we don't because WE LOVE YOU SNOOP DOGG!!) our favorite half-time show stopper, rapper, & Martha Stewart BFF just launched a new YouTube channel for us.
Okay, fiiiiiiine, for our kids too.
Forget the gin, it'll just be juice for a whole new generation of fans.
The 3-D animated series, Doggyland – Kids Songs & Nursery Rhymes, is geared for toddlers to 8-year-olds and promises to teach social, emotional, and cognitive skills through song, dance & rap.
The programming is described as "modern, hip-hop-inspired takes on kids' songs and nursery rhymes presented by Snoop Dogg."
Sign us up!
Presenting 2 u my new kids show @doggyland_kids ?
Where they can sing, dance n learn.
Out now on Youtube & YouTube Kids! #DoggylandKids pic.twitter.com/uLVAvrfLaP

— Snoop Dogg (@SnoopDogg) August 23, 2022
According to the YouTube description:
"This show features a colorful cast of dogs who educate and entertain children through the power of singing, dancing and rapping!

The cast is composed of Bow Wizzle (played by Snoop Dogg) and the puppies Wags, Yap Yap, Barks-A-Locks and Chow Wow!"
Bow Wizzle is the big brother that looks after all of the pups. He's a great mentor and a phenomenal rapper.
Because of course, he is.
In a 4-minute clip introducing the show, Snoop describes Bow Wizzle as a "greater version" of Snoop Dogg.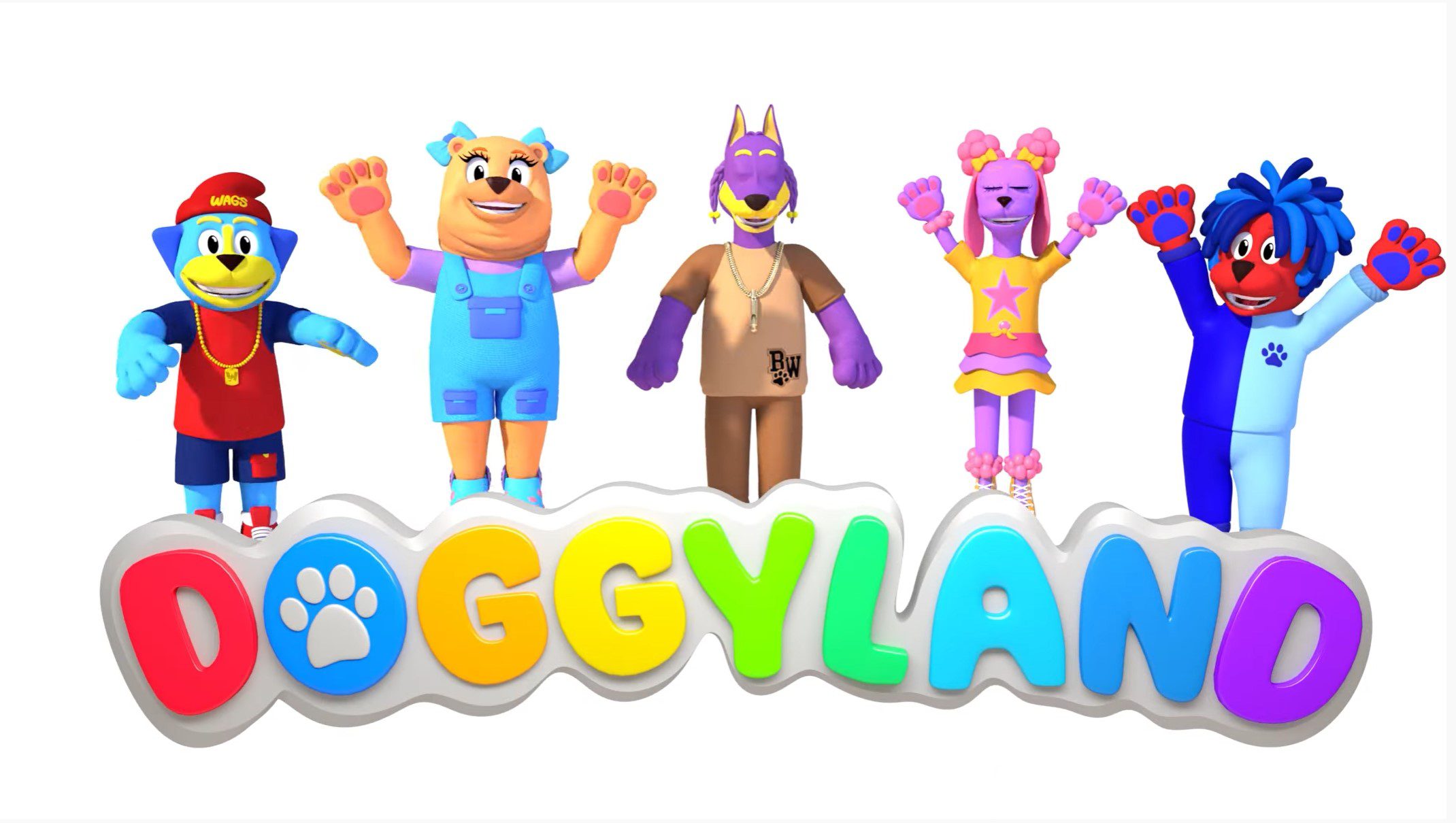 To make the show happen, Snoop partnered with producer and Hip Hop Harry creator Claude Brooks and singer-songwriter October London.
Snoop says this is a dream come true for him:
"I've always wanted to create a kid-friendly series that lets kids be kids and is truly representative of the culture with everything from the music to the characters."
Doggyland covers a wide range of topics including; letters, numbers, colors, animals, good habits, hygiene, sharing, accepting & loving others, and being yourself.
Additionally, every dog is a different color and shape to help promote diversity and inclusion.
"You can just be you and be accepted in 'Doggyland,' and that's what these characters represent — diversity.

so kids can learn to love each other from the beginning, because hate is what's taught. Love is what's in their heart."
As a dad, grandfather, and longtime youth football coach, Snoop says it's always been important to him to "build positive and educational environments for all children."
"We wanted to bring our show to YouTube and YouTube Kids which provides free access to everyone, so all the kids can enjoy it."
The series has an accompanying album titled "Doggyland – Kids Songs & Nursery Rhymes" that is available on all streaming platforms.
So far there are 4 episodes available, with a new one "dropping like it's hot" every Tuesday.
This isn't Snoop's first time trading gangsters for youngsters. Remember when he shared a video on IG of him sitting in his car listening to Frozen's "Let It Go"? You can check out that magic here.
And most recently, Snoop launched a new breakfast cereal filled with marshmallowy-goodness aptly named Snoop Loopz.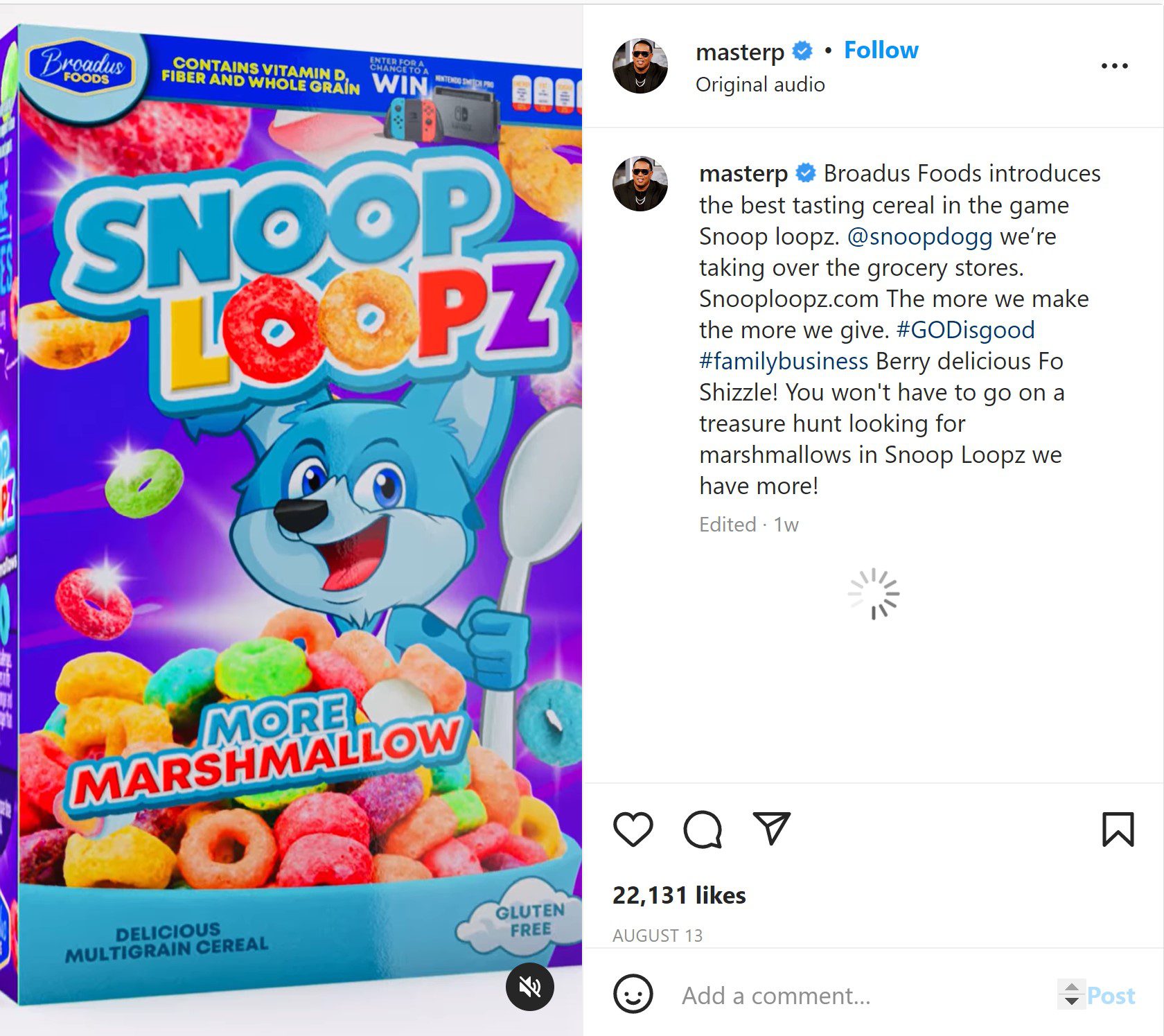 The cereal is produced by Snoop's family-owned food product company that he co-founded with fellow rapper Percy "Master P" Miller.
Is there nothing the Dogg Father can't do?
The official release date hasn't been announced but we're sure it'll be hitting grocery shelves soon.
Look, obviously it's a doggy dogg world and we're all just living in it. (Bluey better watch himself fo shizzle.)
You can check out Doggyland on Youtube here. (You know you want to.)