Among Us, the uber-popular multiplayer online game has been hit by hackers threatening players and promoting "TRUMP 2020."
In-game chat messages are being sent to players saying, "I blow up your phone," and "I hack your device," if they refuse to subscribe to the hacker's YouTube and Discord streaming channels.
In addition, the hacker is also spamming players with a "TRUMP 2020" message.
One user with the Twitter handle @SekoK67 took a screenshot of the hack and posted it to Twitter.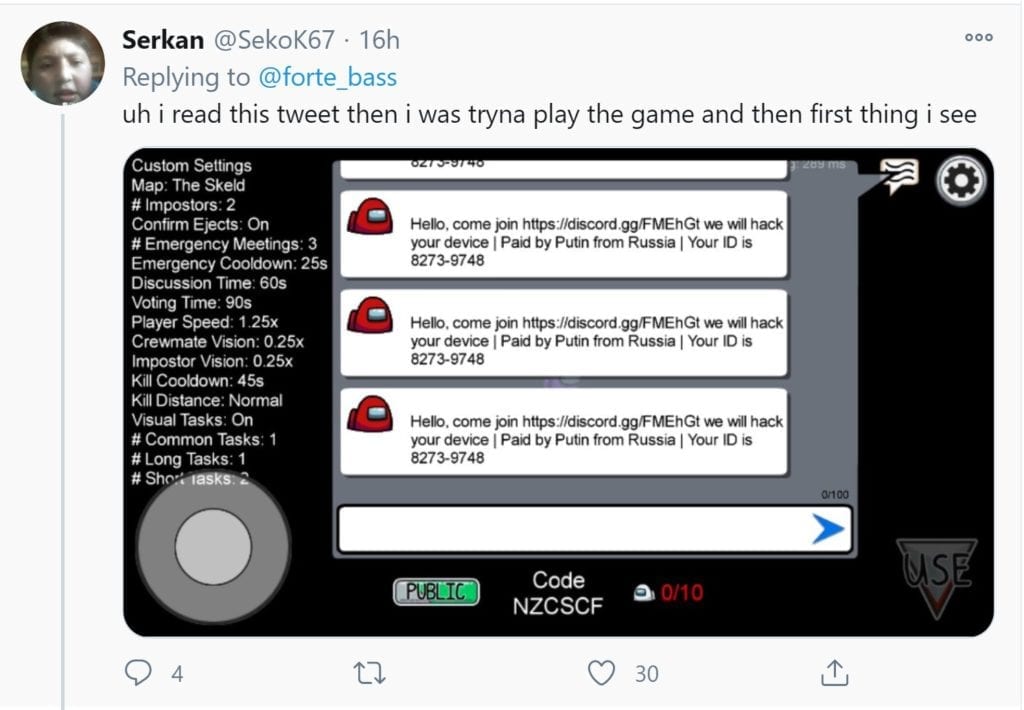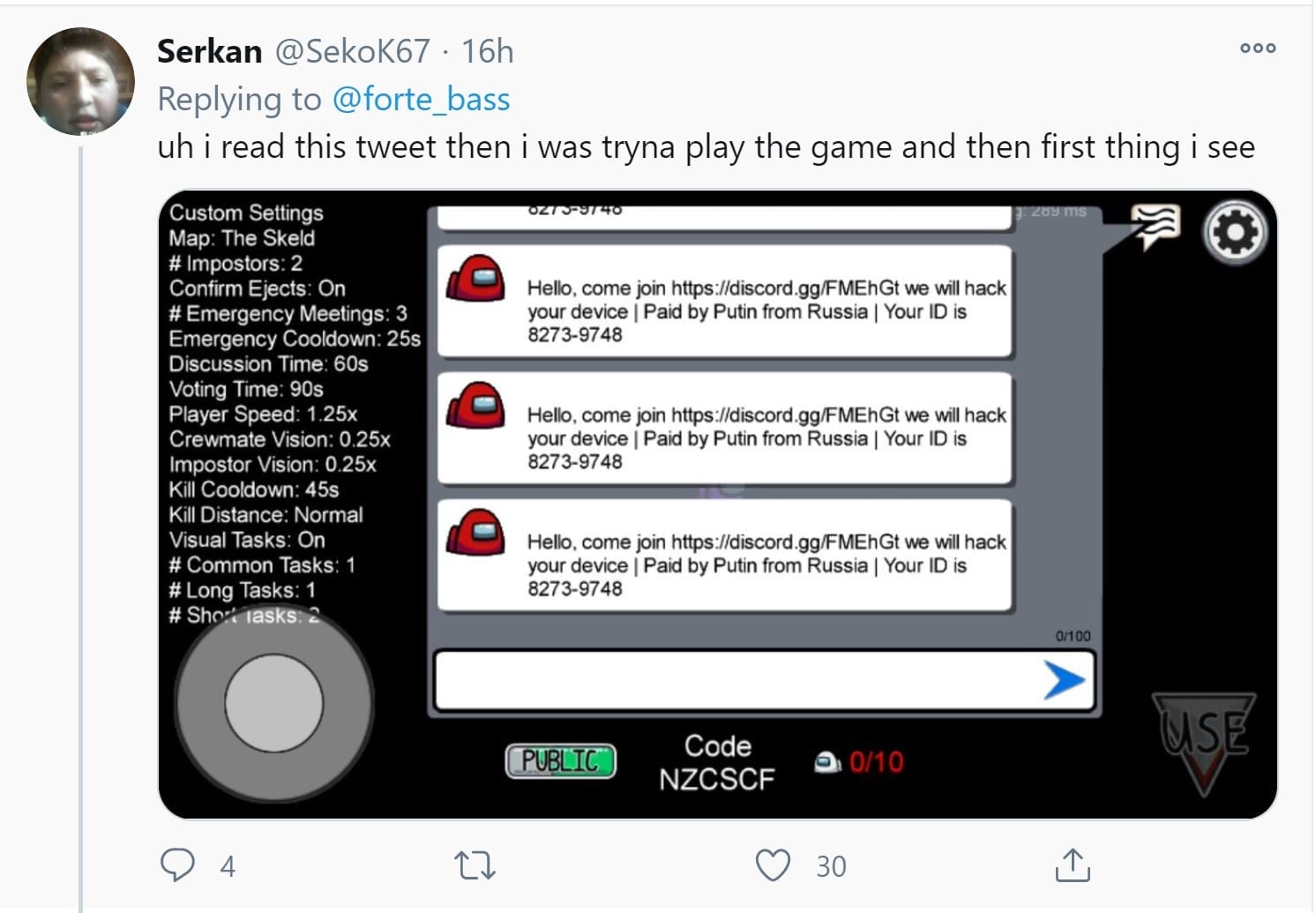 InnerSloth, the company behind the gaming app, is aware of the issue and is scrambling to contain the situation.
It issued a statement via Twitter saying it was "super duper aware" of the issue. It announced a pending emergency server update and encouraged players to stick to private games or only play with people that they trust.
Hello everyone,
We're are super duper aware of the current hacking issue and we're looking into it. We will be pushing out an emergency server update so people who are in game will get kicked from games. Please play private games or with people that you trust!!! Bare with us!! ?

— InnerSloth (@InnerslothDevs) October 23, 2020
An hour later, programmer and business lead Forest Willard tweeted that he was rolling out an update using a faster method than he's used before.
He warned that it would impact players more and was trying to be careful but that it was "for the greater good at this point."
He warned users:
"You totally might see the game think you're hacking when you're not. I've done my best to find this kind of bug, but my hand is forced this time."
Willard has currently issued 2 anti-hack updates in the past 24 hours in an attempt to fix the problem. He believes that the first update resolved part of the issue and is hoping that the second wave will kill the chat spam.
Alright, wave 2 of anti-hacks are going out:
Wave 1 did fix impersonation, this is why the prominent hack now is just chat spam and mass despawn (black room)
Wave 2 should fix both of these. We'll see where we need to go from there.

— Forest (@forte_bass) October 24, 2020
The hacker behind the campaign goes by the name Eris Loris and is a known Trump supporter. He has managed to spread the hack to thousands of players, using bots. He targets all of the players within a match, leaving no one in a group unscathed.
Kokatu, a video game website and blog, reached out to Eris Loris for a statement. In a DM he told them he had achieved his goal: to piss off a boatload of players.
Sounds like a nice guy.
"I was curious to see what would happen, and personally I found it funny. The anger and hatred is the part that makes it funny. If you care about a game and are willing to go and spam dislike some random dude on the internet because you cant play it for 3 minutes, it's stupid."
And this is why we can't have nice things. Because there is always someone, somewhere, trying to ruin it for the rest of us.
Among Us has skyrocketed to popularity in the past few months and developers admit to being unprepared by the onslaught of users and the impending danger from hackers that this popularity ultimately brings.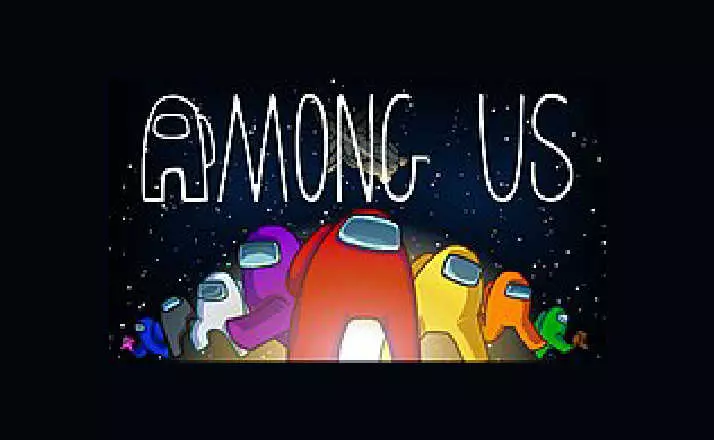 The game reached its peak on Tuesday last week with over 439,000 concurrent viewers when US representative Alexandria Ocasio-Cortez streamed the game on Twitch. She used the video game to inspire people to vote.
It ranked as the third-highest-viewed single stream in Twitch history.
The premise behind the game is simple.
You and your team work together to prepare your spaceship for launch. "Beware of who you trust, though—there is an alien imposter on board."
InnerSloth's description of the game reads:
"Play online or over local WiFi with 4-10 players as you attempt to prep your spaceship for departure, but beware as one will be an imposter bent on killing everyone!

Crewmates can win by completing all tasks or discovering and voting the imposter off the ship.

The imposter can use sabotage to cause chaos, making for easier kills and better alibis."
The game uses simple graphics and is available for free on both Android and iOS devices.
The game is extremely popular with younger audiences and particularly among teens and tweens. If you haven't heard of it, just go find a middle-schooler. I asked my 12-year-old about it, and all the kids are into it.
Among Us has officially joined the ranks of gaming sensations Fortnite and Roblox.
This is not the first hacking incident to hit the game, and likely won't be the last. As it continues to gain in popularity it will attract the attention of more and more sophisticated hackers hell-bent on ruining it. Just because they can.
As a parent, this infuriates me. Knowingly targeting a game with a large child following is appalling.
As for this particular hack? Loris claims that his bots have not yet been halted. You may want to keep your kids off of it for a while yet.