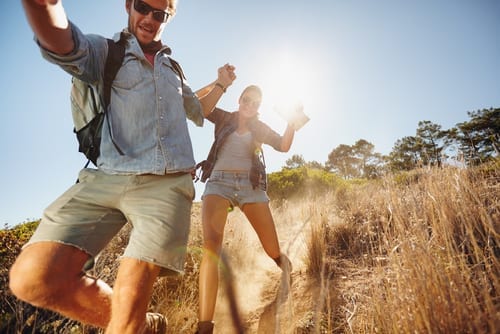 This summer, instead of planning one long vacation, you may want to enjoy several three-day weekends with your family. Beyond the perks of breaking up the summer, this will allow you to experience a variety of activities, events and destinations rather than a single place.
Now, with your great summer plan in place, it's time to develop some ideas to fill those long, blissful weekends. Fortunately, there are a number of ways to enjoy your extra time with your family, so check out the following ideas:
Take a Short Trip
If your budget allows it, schedule a three-day weekend at a resort that's either a short drive or plane ride away. Vacation Idea offers a great list of weekend family getaways, including the Westin Cape Coral Resort at Marina Village in Cape Coral, Florida; Cape Codder Resort and Spa in Cape Cod, Massachusetts; and The Crawford Hotel in Denver.
Talk with your family and see what types of mini-vacations they want to try this summer. From building sand castles on the beach to hiking, biking or simply experiencing a new city, there are plenty of places across the country that will welcome you and your family with open arms.
Try an Outdoor Adventure
Camping and three-day weekends go together like peanut butter and jelly. If your family members are experienced campers, sit down with your kids and decide on a new campsite to try and then book reservations early. Camping newbies are also sure to enjoy a long weekend with Mother Nature, so use Google to find nearby, family-friendly campsites that include amenities like indoor showers and bathrooms.
No matter your level of camping experience, be sure to check out this list of eight outdoor adventure apps to download before your trip.
Explore Your Own City
While heading out of town is fun, all of the pre- and post-trip laundry, packing and driving can be very time consuming. Skip these chores by focusing at least one three-day weekend on your own city. Google the name of your town and "things to do" and you will be pleasantly surprised at the wide variety of activities going on this summer.
Skip the spendy season tickets to big-league games and instead enjoy a minor-league baseball game or root for your local swimmers at a summertime meet. Many cities hold free outdoor concerts — simply show up with a blanket, some snacks and your kiddos.
Other ideas include spending an afternoon inside an air-conditioned science or art museum, having picnics at a local park, checking out a swim center filled with slides and splash pads, and learning something new at a kid-friendly educational lecture.
Host an Old-School Games Tourney
Nothing screams "summer" like backyard games. Up the ante a bit this summer by hosting a weekend-long tournament filled with multiple games from your youth, along with plenty of fun prizes everyone can enjoy. Impress your kids with your amazing four square skills by drawing a 12 foot by 12 foot square on your driveway with chalk and playing the classic game with a rubber playground ball.
Other options include buying or borrowing a badminton net, rackets and birdies, as well as setting up a friendly cornhole competition in the backyard. Throughout the weekend, hand out prizes like coupons good for a trip to the local ice cream shop, a chore-free day, or the chance to pick dinner at a local restaurant.