This is what thirty years of friendship looks like.
They pluck your stray gray hair right before a selfie.
They encourage you to cry.
They don't let you walk around with spinach between your teeth.
They lean on you when your parents get sick—or die.
They accept you—and your bad breath.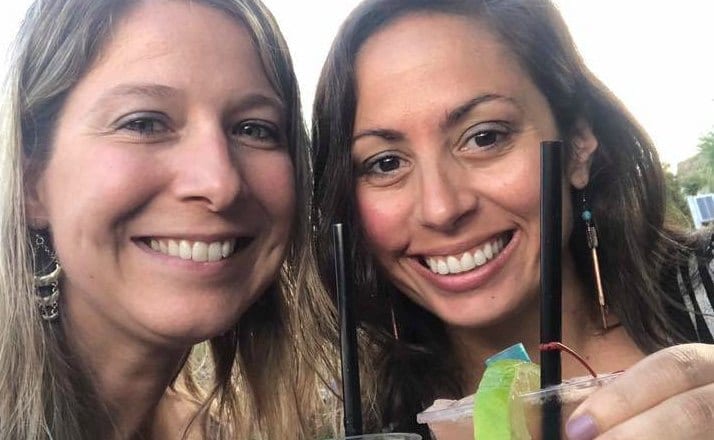 They say "I'm sorry."
They forgive you.
They push you to be better.
They put nose strips on their nose if they snore and you have to share a hotel room.
They tell you if you're being an asshole.
They tell you that you're stronger than you look.
They make you try new things—go bike riding in the rain.
They know what the looks on your face really mean.
They stand loyal until the day you die.
They run a half marathon with you—despite dead toenails.
They make you stay out just a little later.
They tell you if the dress emphasizes your middle area instead of your cleavage.
They say that it's okay to be weak.
They let you belch. Or fart.
They bring your family meals when crisis hits.
They hold your babies, change their blowouts, and kiss their boo boos.
They listen.
But most importantly,
they love you—no matter what.