I'd anguished over it for weeks.
I'd prayed, I'd cried, I'd thought I made up my mind only to stay up all night listing pros and cons and reading articles that convinced me I had it completely wrong.
The next day I'd do it all over again…lots of times.
But, we finally did it.
We made the decision and officially notified our school district that we'd be keeping our kids home this year.
Friend, can I just tell you the whole truth?
It didn't bring the feelings it promised.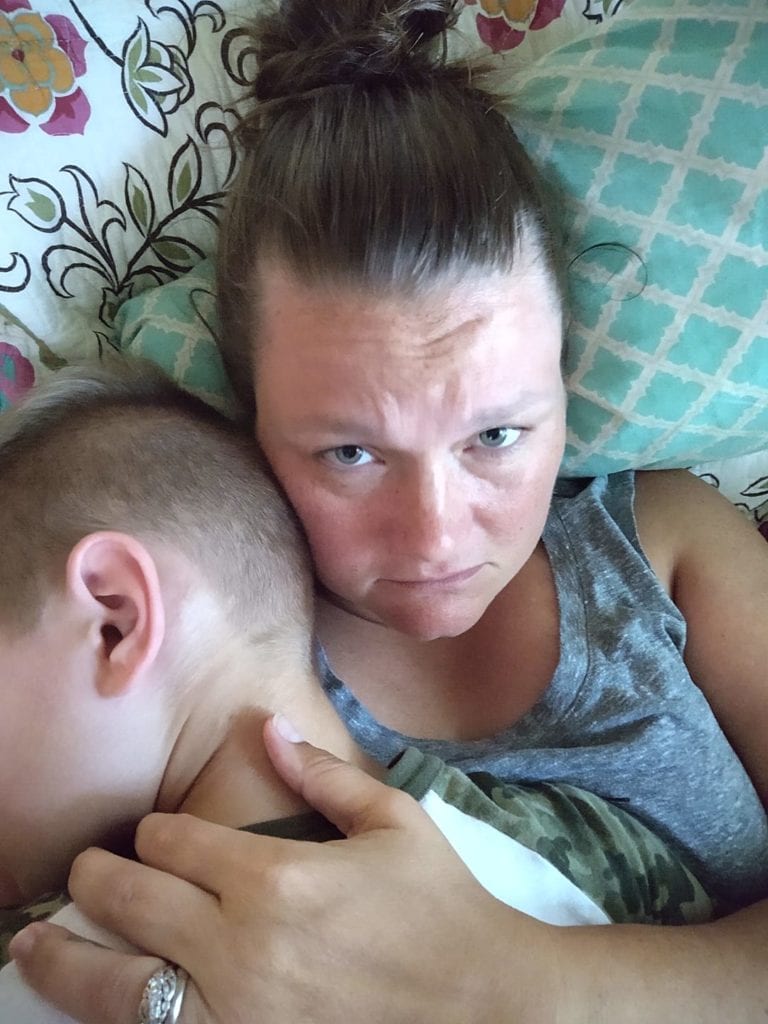 Deciding didn't fix anything.
I thought I'd be relieved.
I thought I'd experience rest.
Neither have happened.
There has been no rush of excitement with the purchase of school supplies.
No butterflies laying out back-to-school outfits or the hum of classmates packing backpacks and preparing themselves to see each other again after weeks in the sun.
Sister, more of this year has felt like an out-of-body experience than real life.
No answer seems totally right.
No answer seems completely wrong.
So all we can do is pray and decide on what we think is best for our little family in the present–the right now.
As a mama with anxiety, I struggle to live in the moment–with my husband, my kids, friends or family; it feels impossible to be completely present because I'm always planning ahead, imagining the what-if's, and bracing for impact.
But being primarily surrounded by the four people in our little house for months, living each day in an effort to keep them safe, and doing our best to enjoy our time instead of fear what is beyond our control has taught me that we are all struggling.
None of us has this all figured out; not politicians nor law-makers, school administrators or the mom that looks like she has it together.
This is all–each day of it–a completely unscripted illustration of how little we are really prepared for and how much beauty can be wrapped inside of the simple moments in life if we will allow ourselves the grace to slow down enough to see it.
So while I am still making mental checklists for supplies and supplemental teaching materials to instruct our kids from home, the mom next door may be trying desperately to find sanitizing wipes to send with her kids when they return to their desks in public school.
There is no right way.
There is no one answer.
There is only right now.
And, friend, I'm going to try hard to find the beauty in that.