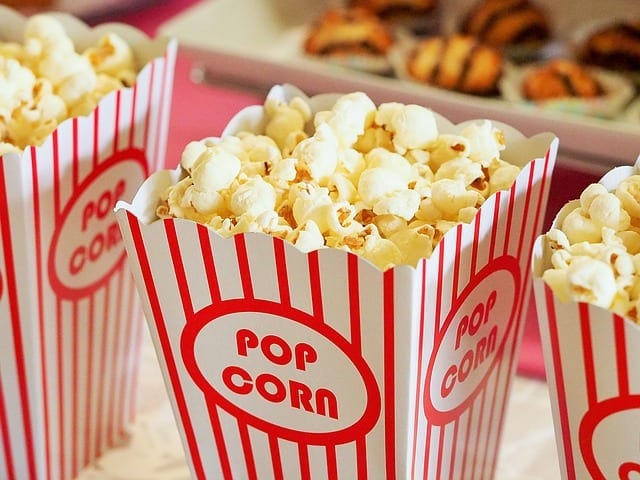 Life is too short for drama, and watching feel good movies is much more beneficial for your psychological health than immersing yourself in other people's problems, even when neither the people nor the problems are real. Romantic comedies are not always the most intelligent of movies, but at least they allow us to look at the world around us through our rose colored glasses as much as we like. Whether you prefer gothic romance, mystery romance or adventure romance, now is your chance to sit back, relax and explore the top 5 movies about finding a soul mate.
Movie #1: You've Got Mail (1998)
A 1998 flick starring Meg Ryan and Tom Hanks, You've Got Mail is one of the best romantic comedies ever made. What sets this movie apart from the rest of the films in its genre is the script that is beautifully written, and two stunning performances by the main actors which far transcend your average chick flick. Witty, funny and warm at the same time, You've Got Mail is a love story in the early digital era that is still more than relevant today.
Movie #2: Something's Got To Give (2003)
Jack Nicholson, who plays Harry, and Diane Keaton, who plays Erica, star in Nancy Meyers' Something's Got To Give. An elderly womanizer and a romantic writer cross paths when Erica's daughter, played by Amanda Peet, starts dating Harry, who turns out to be far more suitable for her mother. Spectacular performances, great directing and witty writing make this film a must-see in its genre. We've all seen countless cutsie young love movies, and this is one of the rare films, if not the only film that explores love that strikes much later in life.
Movie #3: The Notebook (2004)
Many people will argue that The Notebook is one of the best movies about finding a soul mate ever created. The reason why we believe You've Got Mail beats the Notebook is because Joe Fox (Tom Hanks) and Kathleen Kelly (Meg Ryan) get to live out their happily ever after without us watching them die together, which is what happens to the twin flames in The Notebook. Be the case as it may, The Notebook is without a doubt one of those films in the sea of similar attempts that once you see it you'll never forget it.
Movie #4: Amelie (2001)
A quirky French film about a young woman looking for her place in society, Amelie is a wonderful piece of art that explores love, everyday life and the world we live in from a refreshing and eccentric point of view. Full of fascinating characters who support Audrey Tautou playing her peculiar character Amelie, this film portrays a young girl who finds a man to share her life with in a photo booth. A definite must-see for all those fascinated by the weird side of human character.
Movie #5: Titanic (1997)
Love it or hate it, Titanic is one of the most popular films of all time. Essentially a tragic love story between Rose and Jack, played by Kate Winslet and Leonardo DiCaprio, Titanic is also one of the saddest stories about finding and losing a soul mate. Proof that soul mates can come in any shape or form, Titanic definitely deserves its spot on our list.