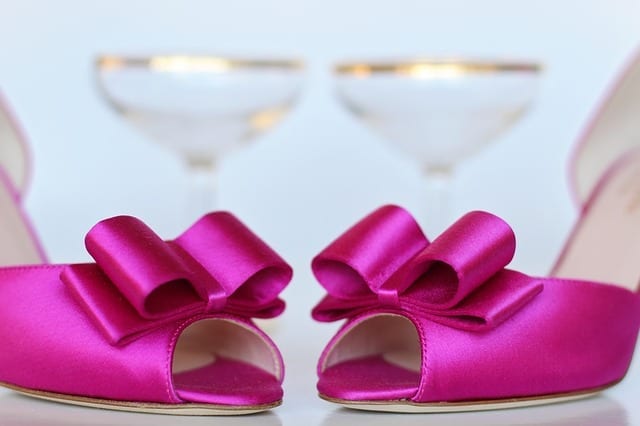 So, your best friend is getting married. On the road to the happiest day of her life, she asks you the biggest questions a friend ever can: 'Will you be my maid of honor?' Being granted this title firmly places you in the position of friends for life and can be a humbling moment you will cherish for all of your life. However, don't be fooled; this role is a serious one as your dear friend has given you, and only you, the responsibility of her bachelorette Party. On this, her last night of freedom, it is paramount you can give her the best time ever, a night just as memorable as her wedding even.
For this noble task, you will need to deliver something truly unique and tailored towards the bride-to-be. The last thing you want is to give your dear friend something she is expecting and see her disappointed as you go to the same old bars and clubs as always. You need to think of something different, as well as something she's going to enjoy and cherish for years to come.
This may seem like a daunting prospect and, in fear of not wanting to let anyone down, your mind may have gone blank. Fear not though, this guide will lay out the perfect day and night to impress the bride-to-be and earn you major friendship brownie points.
Shop Until You Drop
First of all, ditch the idea of a bachelorette night and instead go for a full-on twenty-four-hour celebration. After all, this will be her own bachelorette party, and your only chance to make it count.
As her best friend, don't be afraid to spend some of the days one on one. It's a chance for her to talk to the person she trusts the most about her upcoming nuptials as well as having a good old catch up about life in general before the whole gang arrives later on.
So, why not start off the day by picking her up and treating her to a day out shopping? This is the perfect opportunity to help her choose something to wear for her big night out. Going online for inspiration guarantees she will get an outfit in keeping with the latest trends that make her feel and look great. You can treat yourselves to a spot of lunch or a fancy coffee along the way as well.
By taking a full day to focus entirely on your best friend, you will make her feel incredibly lucky and happy, which is exactly what you want her to feel.
Relax And Indulge Together
After a day on your feet trying on new outfits, you are going to want to relax for a little bit and recharge for the night out on the town. One easy and fantastic way of doing this is to treat her to some home spa treatments. Just think how much she would enjoy kicking back with her buddy with a nourishing face mask on before she hops in the shower to use a homemade sugar scrub, and feels gorgeous by smoothing her face with rose water toner.
Doing this will make your best friend feel ready for anything and looking as stunning as she will on her big day.
A Cheeky Tipple
Once you are both all ready, the girls will arrive to start to the night out and get the festivities rolling. This is the perfect time to pull a surprise out of the bag as you show everyone to a homemade bar. By taking inspiration from tasty online cocktail recipes, you can become the parties very own, personal mixologist. This is something everyone can get involved in as you should them your new skills and enjoy the classy drinks (but be sure to have virgin options available for those who don't drink).
A Fantastic Finale
It is an essential to any bachelorette night that you head out on the town, but you don't want to be going to the same old bars and clubs as always. After all, you want this night to be different from all others. An amazing idea that she definitely won't expect is trying out some Escape Games. This is where your party is immersed in a unique storyline and has to solve mysteries and puzzles to escape the room. This idea will get everyone working together and ensure no one is sat staring at their phone all night. An escape room game is a sure fire way to have every single one of her friends, be them from school, work, or yoga class, all getting to know each other and having fun together.
The Cherry On Top
After hosting the best bachelorette party your friend could have wished for, you want to give her a memento of that special night. This following idea might require some minimal planning, but it will be a meaningful gift that she can cherish forever.
Before the party, tell all the guests to try and take some photos throughout the night of happy moments and send them all to you, perhaps with a heartfelt message or favorite memory about the bride. Once you have all these photos and messages together, you can easily turn them into a photo collage using your phone. Once you have this printed and framed, or put together in a nice photo album, you can present this gift to your best friend on her wedding day. This will let her know that everyone present at the bachelorette party values her as a friend and wishes her the best in her marriage.
Now you've read this article, you have the foundation to make an incredible send-off for your friend, a blueprint to play around and customize around her specifically and get her feeling like the princess she is. So get creative on pampering, splurge out on a shopping trip, give her a unique night out in an Escape Room, and the greatest gift of all, a lifelong friendship.