It's been 13 months and 17 days since the US first went into lockdown (but who's counting?) It's been the longest year of our lives.
As businesses, offices, movie theatres, gyms, and restaurants were forced to close and stay-at-home orders were issued, our worlds shrank down to 4 walls and the people we live with. Bless them.
We have spent months barely leaving the house, our lives relegated to zoom calls, Uber Eats, Amazon Prime, and Netflix.
And not being around people has lowered our standards, like, A LOT. Personal grooming has fallen by the wayside and we stopped wearing pants. Crocs became the height of fashion. Lord help us all.
But change, it is a comin'.
Some of us (okay fiiiiine, all of us) are already dreaming about the day the world flips right side up and we go back to normal. But what will it look like when we finally emerge from our holes and step back out into the world?
Mars Wrigley's EXTRA® Gum has the answer…and it's definitely extra.
In a hilariously poignant 2 minute and 34-second advert entitled, "For When It's Time," Wrigley's gives us a glimpse into the (hopefully) not-so-distant future and our first day of post-pandemic freedom.
You'll laugh. You'll cry. You'll want to add Extra gum to your online grocery order. Trust me.
The commercial opens with a scene right out of a post-apocalyptic movie: a tumbleweed littered with masks blows across a street overtaken by bushes as wolves run in the background.
The words, "Sometime in the not too distant future," play across the screen.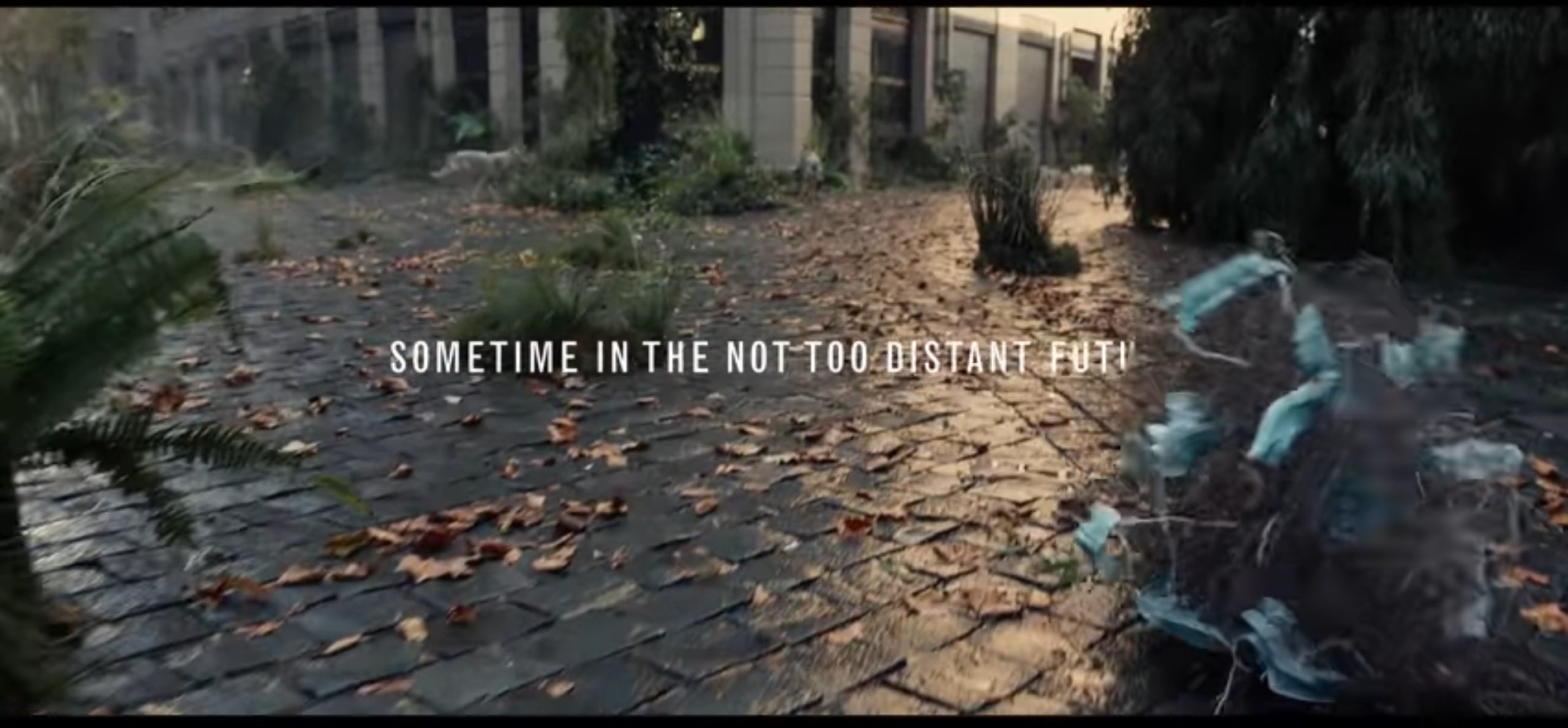 The picture flips to a couple just waking up as their radio alarm goes off. While the intro to Celine Dion's musical masterpiece, "It's All Coming Back To Me Now," plays in the background, The DJ announces:
"Good morning folks! This is WGUM your stay-at-home radio station with better music and more of it, news and weather is on the way.

And This just in…we are back. We can see people again. How bout that?! I can't believe it. News is on the way and we'll learn more in just a minute. I can't believe it. "
The man grabs his package of Extra Long Lasting Spearmint Gum off of his dresser and marches down his apartment hallway in mismatched socks and boxers because what even are pants?
Then begins a musical montage of various people waking up to a WHOLE NEW WORLD.
A world without masks or 6 feet of separation or a toilet paper crisis.
Another man (also without pants & I'm sensing a theme here) peers through his apartment door peephole, a tower of toilet paper behind him.
A woman drowning in pizza boxes receives a text saying, "We can meet up NOW. RIGHT NOW," and she springs up and runs out the door.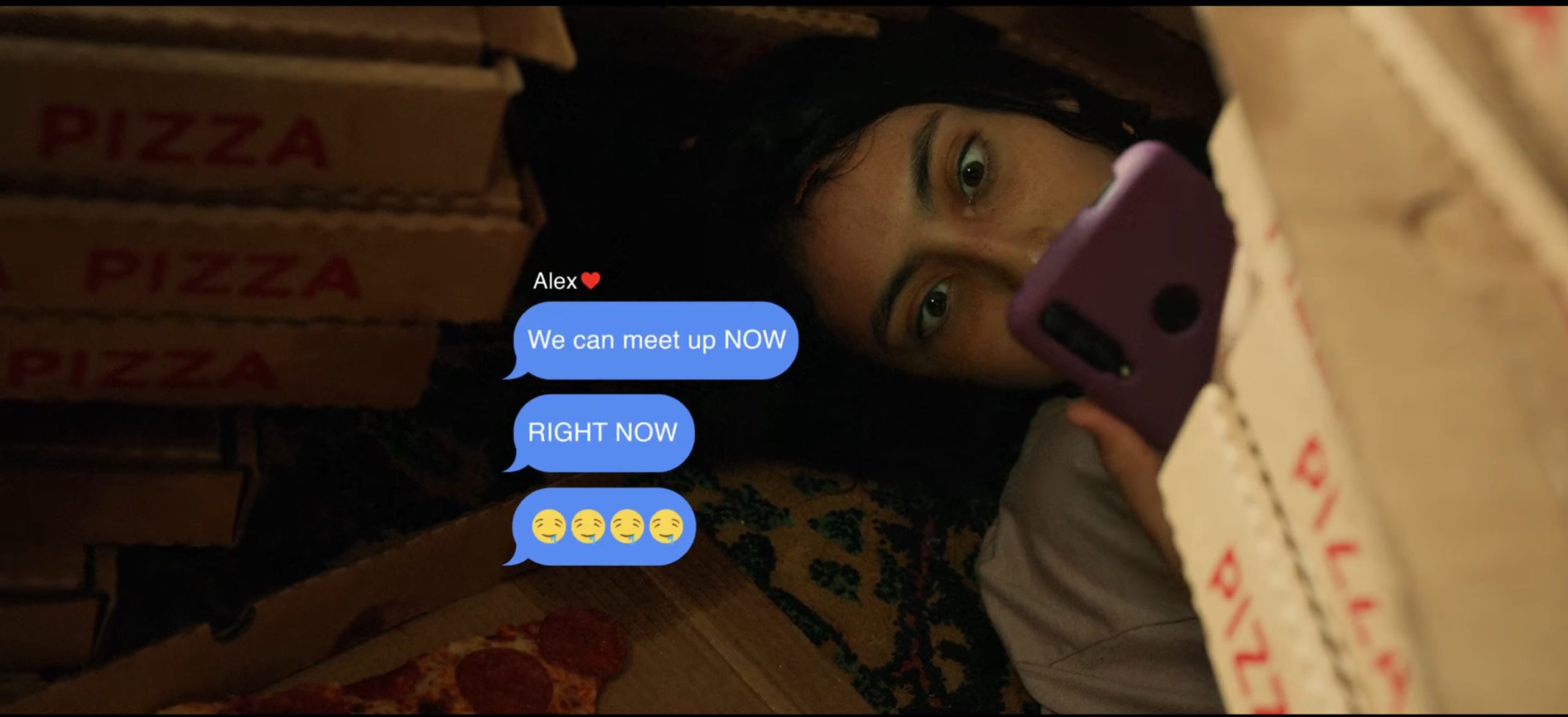 More and more people emerge from their shadowy cocoons seeking the human contact they have missed for so long.
A man, wrapped in a towel, channeling Grizzly Adams with who knows what living in his beard, opens his door, seemingly for the first time, feeling the heat of the sun on his skin: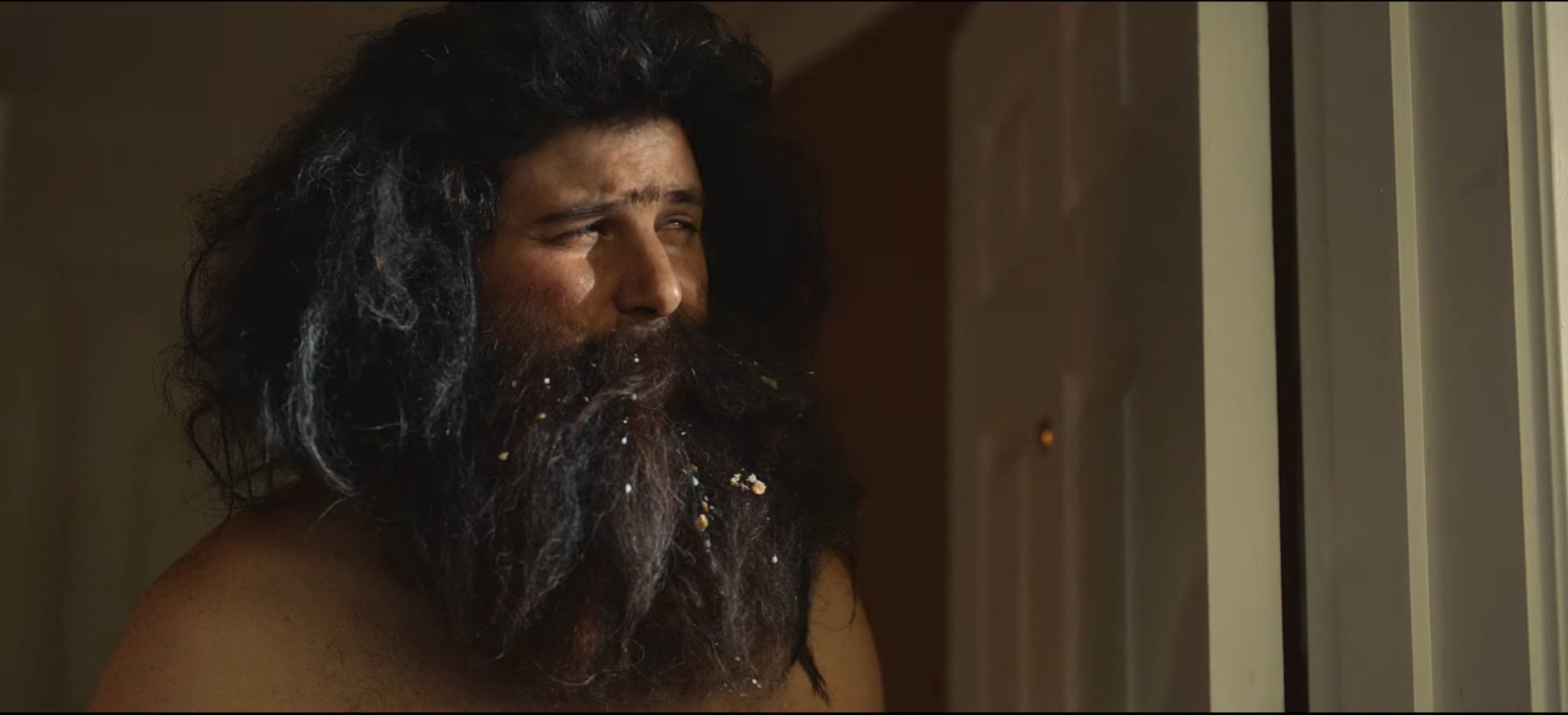 A woman in the midst of a zoom call, business on top, party on the bottom, runs out of the house without a backward glance at her children (see ya suckers!), hops into her leaf-covered car, and smashes through a gate (and I've never felt so seen):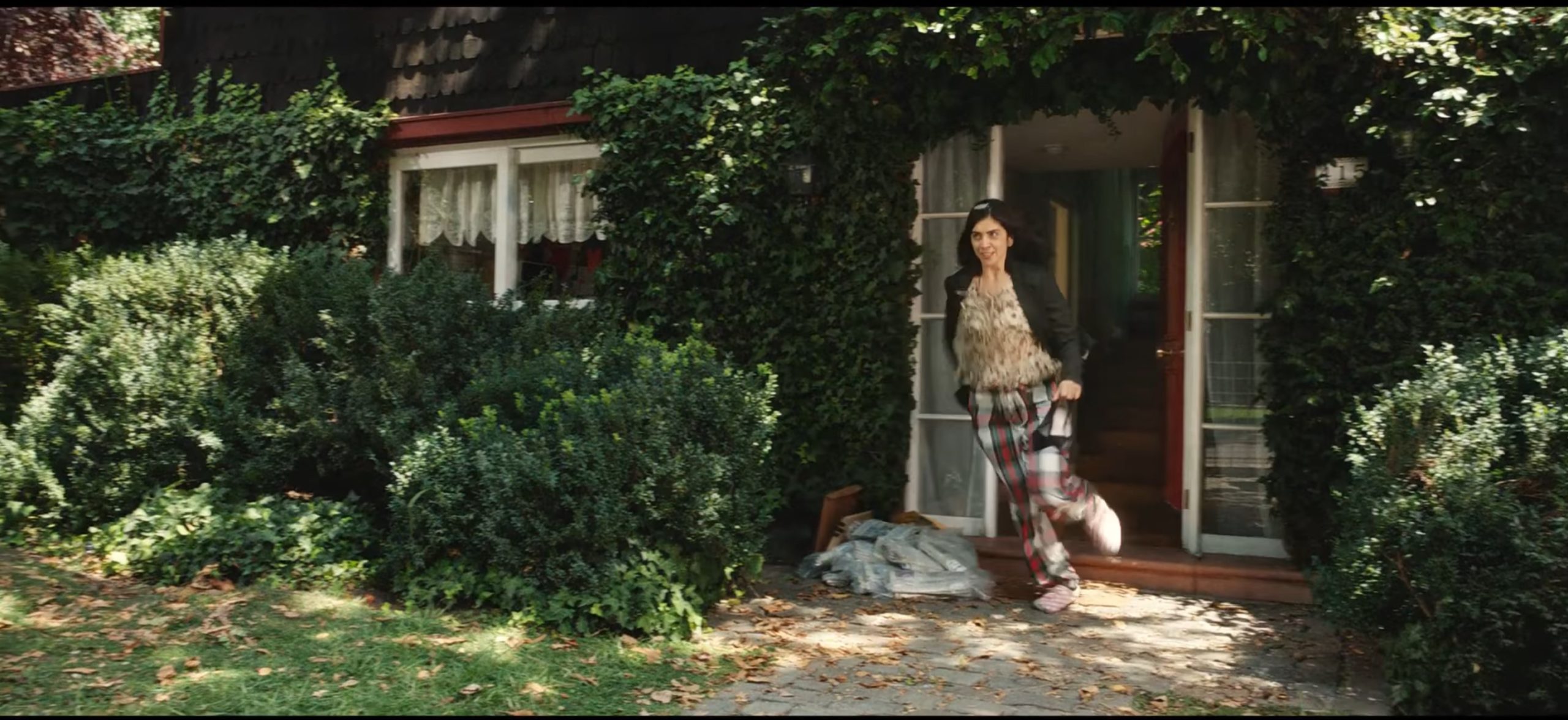 As hoards of people in various states of dress stampede the streets in search of their other halves and in-person meetings, Extra gum is here for ALL of them.
After all, minty fresh breath is caring, folks.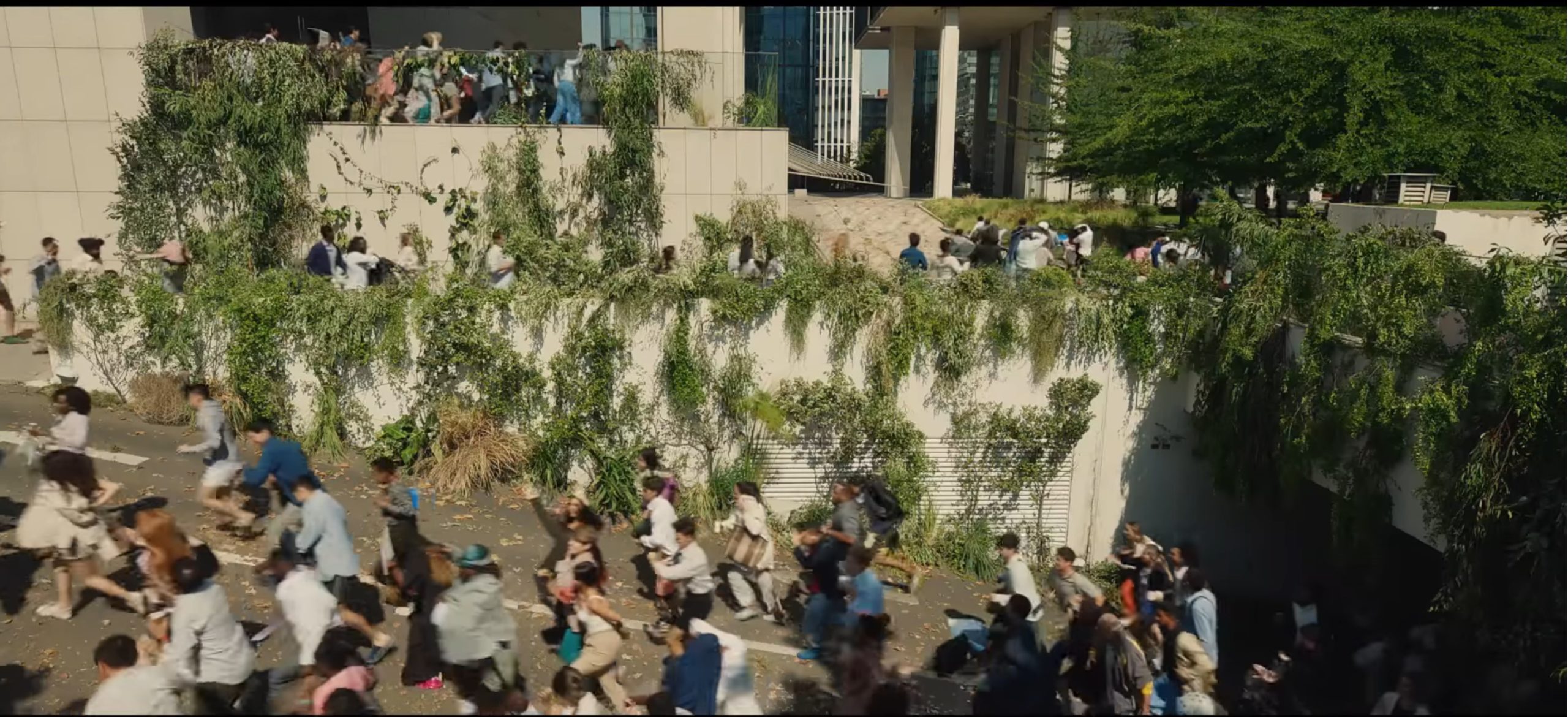 The video climaxes in a large park, Celine belting out, "Baby, baby if I kiss you like this, and if you whisper like that, it was lost long ago but it's all coming back to me…" while couples get their game on.
It's a literal orgy of oral delight.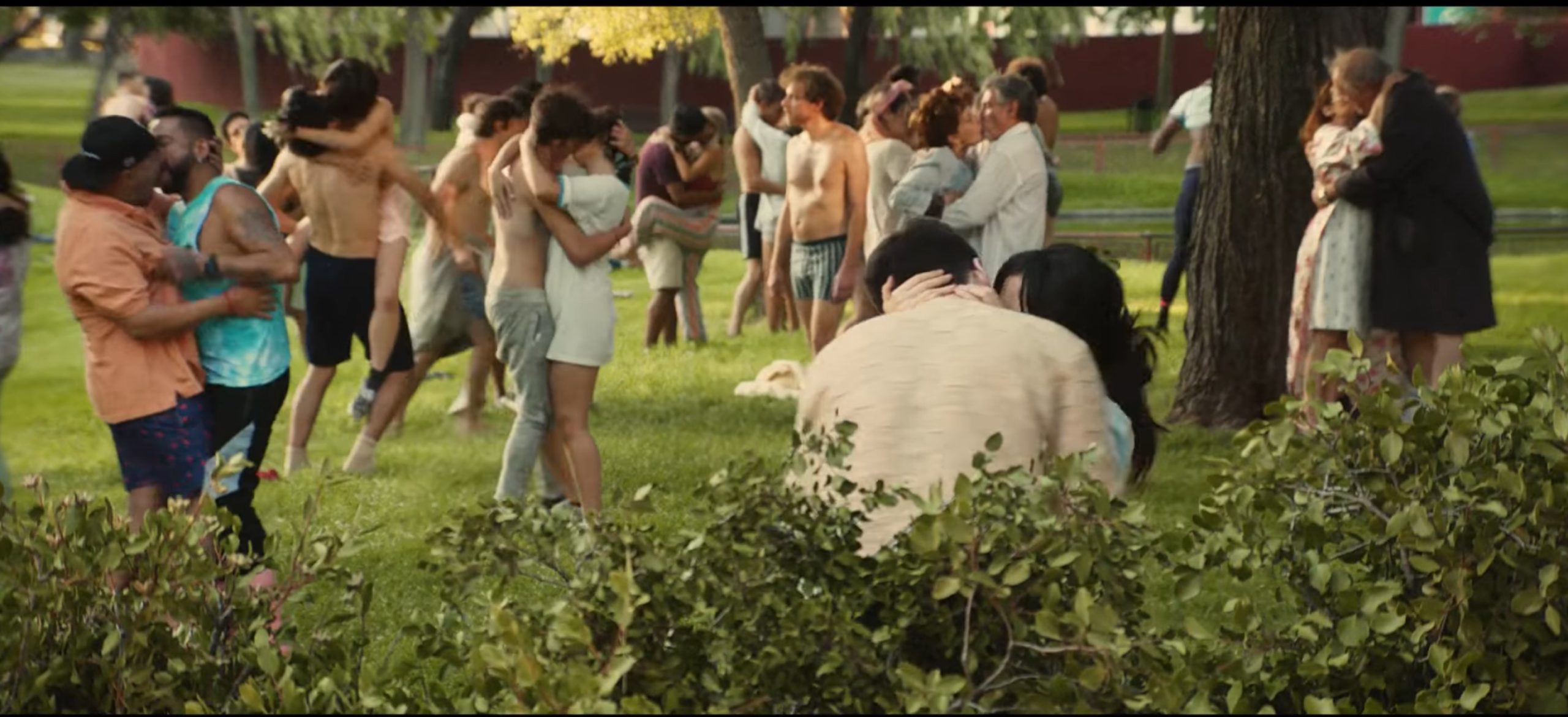 As people reunite with lovers, co-workers, and friends, the pure joy and elation are palpable. And daaaaamn, I'm not crying. YOU ARE.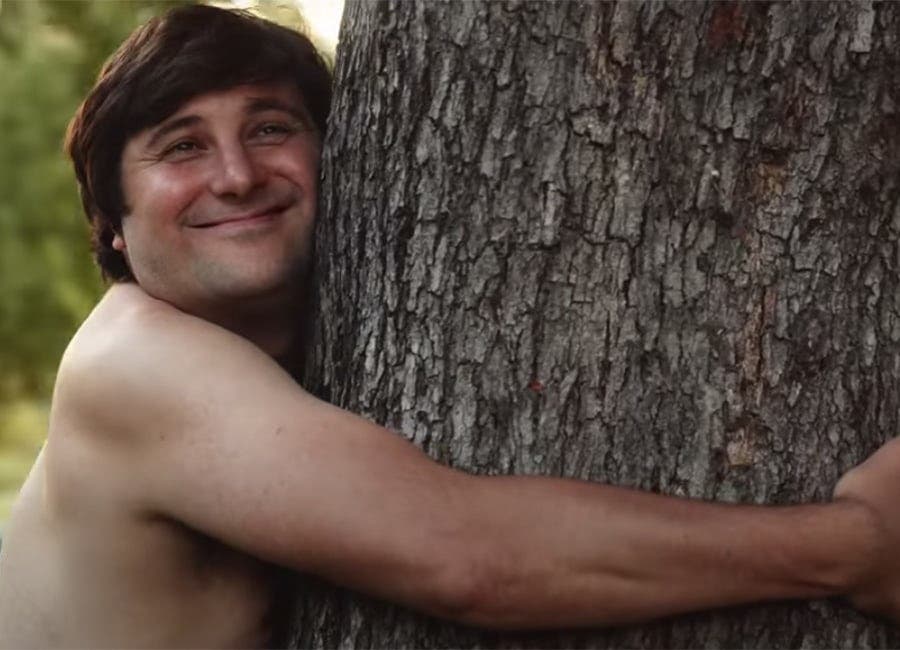 The film ends with Wrigley's tagline:
"We could all use a fresh start – Extra"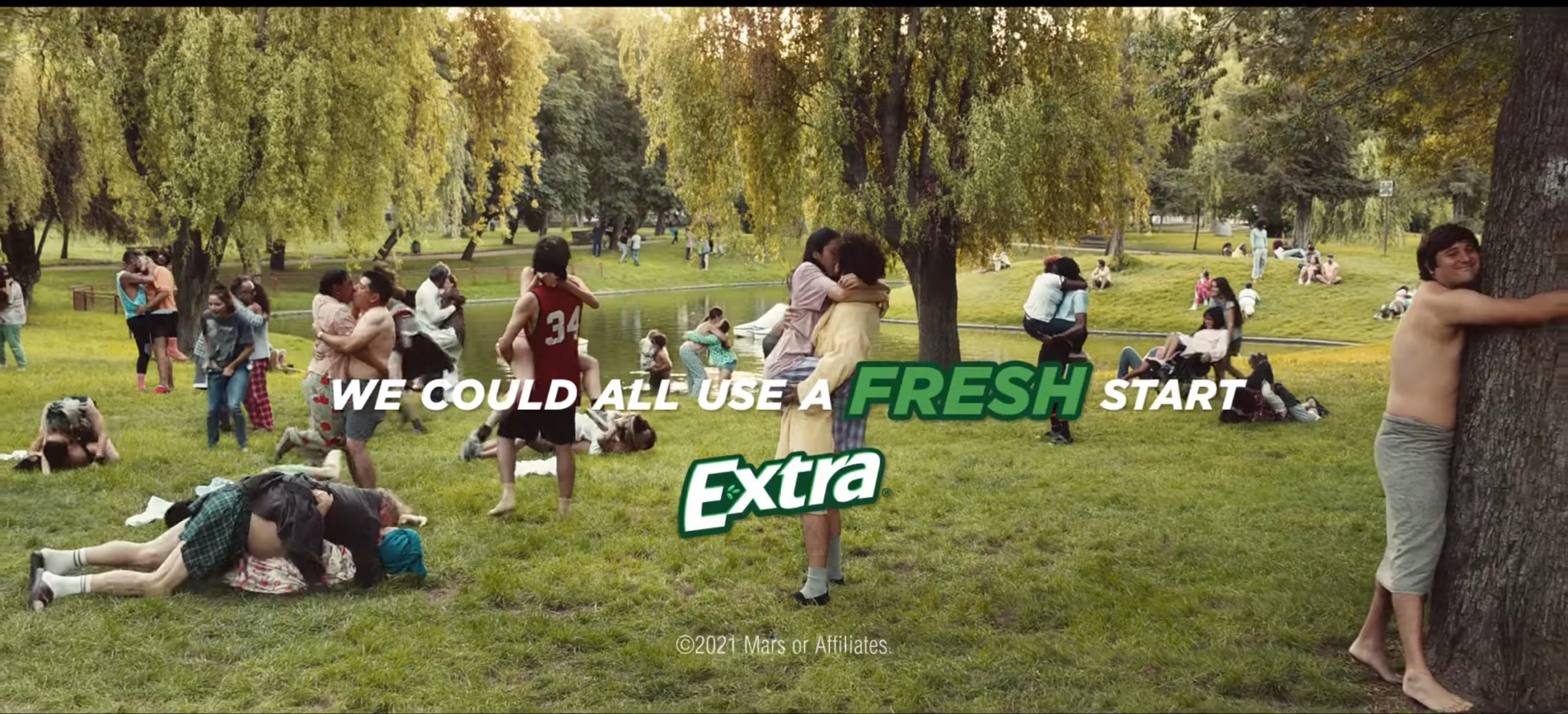 And truer words have never been spoken.
The Senior Director of Gum & Mints, Mars Wrigley US, Ivonne Andreu explained the inspiration behind the commercial, saying in a press release:
"Before 2020, we took for granted just how fantastic it was to connect and celebrate in large groups or to simply be able to share a moment with another person. Many of us have forgotten what it's even like to move about safely and freely in society. As a company and as a brand, we are committed to creating better moments and more smiles for consumers."
That saying, you don't know what you've got until it's gone? We've lived it. We've missed out on holiday gatherings, family dinners, get-togethers with friends. Many of us haven't hugged the ones we love in over a year.
She goes on to say:
"With increased vaccinations and consistent dedication to staying vigilant, we hope this film reminds everyone there are brighter days ahead – and when the moment is right and your big moment comes to reclaim what you've been missing, EXTRA Gum will be there to help give you a fresh start during your first in-person meeting, first post-pandemic kiss and first social activities as you re-enter life."
Additionally, Josh Gross and Pedro Pérez, co-chief creative officers at Energy BBDO and the masterminds behind the ad said:
"when the time comes, we won't just exit our homes quietly, pick up the newspaper and whistle our way back to the office. No, we're going to return with force and help the world get its ding back."
Here's to all of us, getting our dings back.
You can view the full commercial in the link below: