Creating a baby registry is an incredibly fun part of getting ready for a new baby. You get to explore all kinds of adorable things from crib bedding to onesies — and everything in between!
But how do you decide where to register? What if you don't live close to any typical "Big Box" stores? What if your shower guests don't?
Fortunately, there's a better way — a Babylist Registry!
What is a Babylist Registry?
A Babylist Registry is just like a regular registry for a new baby, only better! Instead of choosing one or two stores to host your registry, a Babylist Registry lets you choose anything from anywhere.
You select all your preferred items, regardless of the retailer that sells them. Babylist then consolidates it all into one registry for your friends and family to explore. Instead of choosing between Target, Pottery Barn Kids, Walmart, and Amazon, you can have them all!
How does the Babylist Registry work?
Like any registry, you, as the expectant parents, set up the initial registry. You enter your name(s), due date (optional), and contact information to set up the registry.
One thing that's nice is the Babylist Registry doesn't assume you're pregnant. You can currently choose from the following options: pregnant, adoption, surrogacy, and still trying.
I know many adoptive parents express that it's awkward having to enter due dates and getting "your pregnancy this week"-type emails. This should hopefully eliminate those from at least the registry process.
After you've set up the registry initially, you can begin adding your preferred items to it. You can really add almost anything, from diapers, to strollers, to Amazon gift cards.
At that point, it functions just like all the other baby registries. Guests can select the items they want to gift and purchase them.
One neat feature is guests can mark items as "Already purchased." So if your aunt buys something at a Target store directly, for example, she can still mark it off on your Babylist Registry so other people don't purchase the same thing through your registry.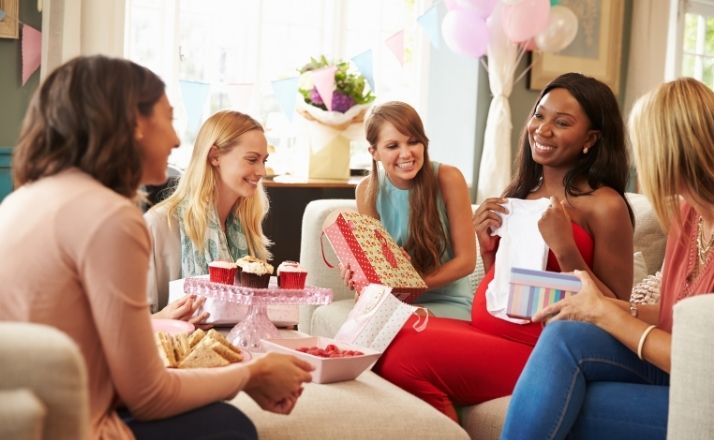 What about shipping and returns?
At the time this article was published, a Babylist Registry offers free shipping on items of $45 or more.
They also have a very generous return policy. You can return items up to nine months after the purchase date (as long as they're unopened and in their original condition).
If the item was purchased directly through the Babylist Registry, the return process is easy because all the purchase information is already stored in their system.
Does a Babylist Registry include a completion coupon?
This post contains Amazon affiliate links. If you click on a link, Filter Free Parents may receive a commission. See our full disclosure policy HERE.
Yes! A lot of people don't realize this until they make a baby registry for themselves: the completion coupon is one of the best features of a registry.
Once all is said and done, most retailers offer you a completion coupon you can use for a discount on any items still remaining on the registry. That means if no one gifts you a coveted Zipadee Zip sleeper (a lifesaver when you're struggling with sleep regression!), you can buy it yourself at a discount with your completion coupon.
A Babylist Registry offers this completion coupon too. You can purchase any items on your registry at a 15% discount.
Welcoming a new baby can be a lot of work, but the registry part is 99% fun! If you're expecting, definitely look into a Babylist Registry for your new baby needs (and wants!).