Here's something that isn't news: motherhood is hard work. No matter how many outside jobs you have, motherhood is a full-time job in itself. However, unlike most paid gigs, motherhood doesn't have any fringe benefits. You get no sick days and no vacation time.
However, psychologists have recently started touting the benefits of the "mom-cation."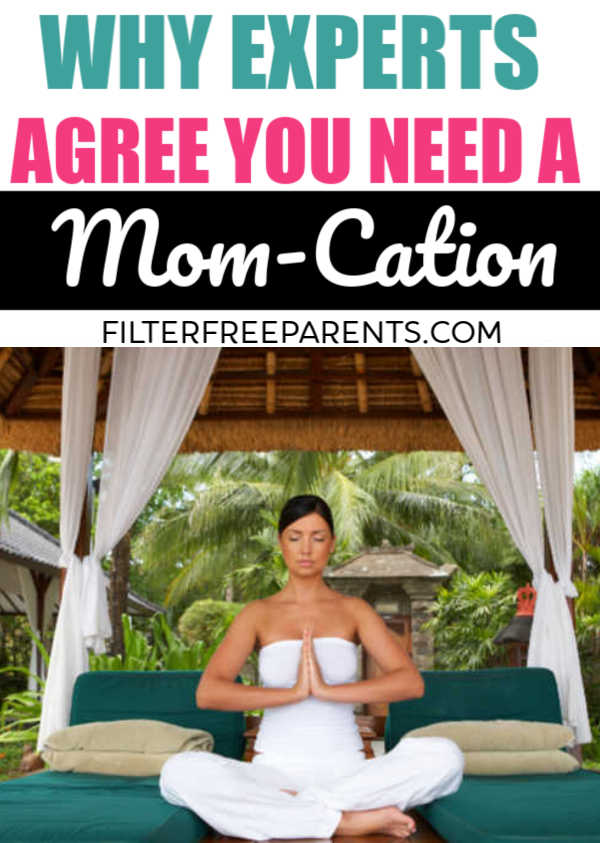 If you're unfamiliar, a mom-cation is when a mom takes a well-earned break from the constant demands of motherhood. According to an article in Healthy Holistic Living a mom cation is defined as:
A mom-cation is a vacation taken with only moms who completely understand the need and benefits involved in 'me time'
According to experts,
"a mom-cation does more than provide rest for the mom of the family; it actually provides benefits for the entire family." Dr. Nava Silton, a psychology professor, says that 'it's very important for kids to see that balance that ideally needs to be achieved in a family situation.'"
For the record – I am totally on board with this.
I know moms who have gone on girls' weekends or have enjoyed nights away to spend time decompressing. Besides traveling for a few work conferences, I've never taken a recreational trip away from my kids. I'm not averse to the idea, and in fact, as my children get older, I look forward to the gift of a night or weekend away.
However, my kids are still pretty young, and so right now, I take my mom-cations in smaller doses—usually in the form of a spa day each month.
I had endless time for self-care before I was a mom.
Before I had kids, every single day was a smorgasbord of self-involved activity. I spent hours in the gym each day. I shopped constantly.
I went to the mall so often that store employees thought I worked there. However, I didn't take spa days. In fact, I had my first massage ever when I was 35-weeks pregnant with my first child, and I only went because I had a gift certificate from a friend.
I didn't need mini-vacations pre-kids because my entire life basically was a vacation.
Becoming a mom changed all that. I no longer had the time each day to spend hours on myself. Workouts became shortened. Frivolous spending decreased. Day and night became dedicated to someone who was not me.
I was fully inducted into the world of motherhood, and as every mother knows, motherhood overwhelms the senses. It takes everything you have. It is rigorous physically and mentally.
There is no time off. Even when you work outside the home, you are always on the clock for your kids.
Now, My monthly spa day feels like a mini-vacation.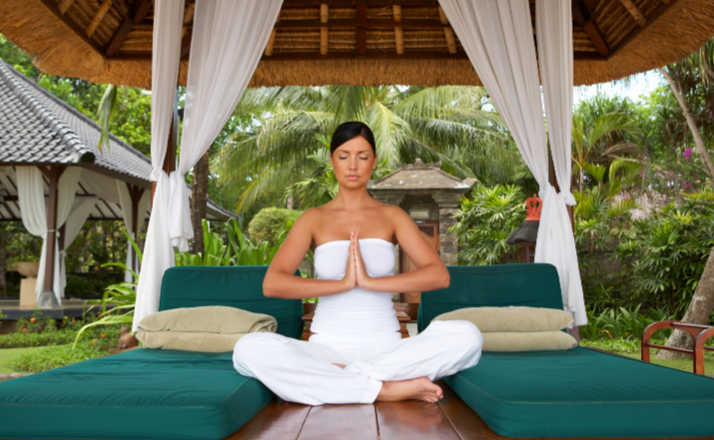 Now, I work from home and spend every second of my life with three little people, but I still try to make time for routine self-care. About once a month, I try to arrange a spa day. I schedule a facial, massage, pedicure, or some combination of those services. I pack snacks and water. I wear my comfiest clothes, and I get into the mindset of relaxation.
I like to maximize our weekends for fun family time, so I usually schedule my visit during the week. My mom comes over and the kids get to have special bonding time with grandma. I know they are all home safe and in good hands, and so I go without guilt.
Sometimes I will schedule the services on a weekend day if we have nothing planned in which case my husband does solo parenting duty. He has no problem with my taking some time to relax and he fully encourages it. Often, he'll also fully fund my spa day.
Why? Well, first because he knows that while motherhood is a tough gig, the pay isn't that great. Second, he knows that getting a facial or having my nails done is one of my favorite ways to relax and unwind and that a happy mom and wife makes for a happier family.
I always emerge from these days feeling calm, relaxed, and renewed. Taking the time to unwind and recharge my senses is so worth it. I emerge ready to head back into the whirlwind of daily parenting with a greater sense of gratitude for the people in my life.
Find the mom-cation that works for you.
If a monthly spa day doesn't fall within your interests, budget, or scheduling abilities, then find something that does. Start small. Take a few hours to yourself each week or every other week. Even if it's only for two hours, make sure you give yourself a real break.
If money is an issue, it doesn't have to be expensive. Walk around Target (if you can resist the urge to buy all the things). Sit in a coffee shop. Go to a cheap nail place. Browse a bookstore. Do something just for you.
In the meantime, save up for that special mom-cation. Even if it is several months away, plan for it. Set aside cash. Arrange your accommodations. Indulge without guilt.
Enlist your people to help you. Your spouse. Your parents. A good friend. We all have varying levels of support, and some will have more than others, but make sure your support system understands this is important to you.
Bottom Line – Taking a mom-cation is not selfish.
You're a mom but you are still a human being. You need to give your senses a break. Taking one will be a great example for your family. They will see you making time for yourself and will learn to do the same for themselves.
You don't have to be a martyr to be a good mom. You will still be 100% devoted and in love with your family—you might even appreciate them more. So, take a mom-cation.
Experts say you need one, so what are you waiting for?