"She's getting so big!" a male relative exclaimed as he strutted through the door at a recent family gathering, his remark directed toward my growing toddler.
It was a seemingly harmless comment, yet it left me brimming with irritation and resentment.
You see, the "she" that this relative was referring to was my son, a "he" in every sense of the word.
A little boy who loves race cars and motorcycles, mud holes and trash piles, loud noises of all kinds and anything that will leave him filthier than before. A little boy, who just happens to have longish curly hair because, well, I adore it and am hanging onto this final piece of his babyhood for as long as I can.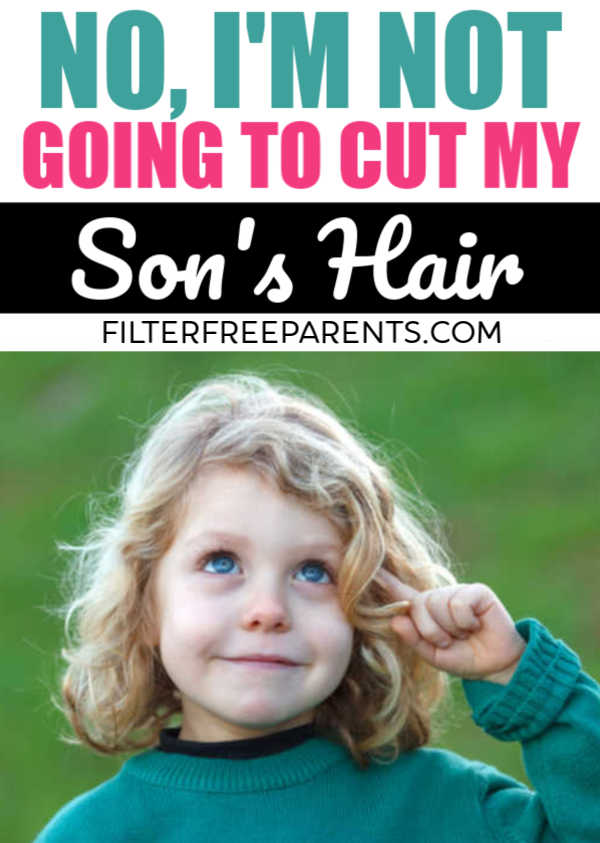 Now, this man was fully aware that my child is in fact a boy, but he couldn't resist making an underhanded remark meant to express his disapproval about the length of my son's hair. His comment was nothing more than a criticism disguised as an innocent mistake, something I've grown used to as the mom of a little boy with longish hair.
Situations like this are not uncommon, and no matter where we are, someone is certain to bring attention to my son's hair.
People seem to enjoy making remarks about it, apparently trying to convince me to cut it.
When I take him outside to ride his bike, a neighbor rolls down the window of his truck to yell, "You need to cut that boy's hair! You're gonna grow him into a girl!" I guess I should be glad that he at least used the proper pronoun, but I certainly didn't appreciate the unsolicited advice, nor his distorted view on raising children.
When I take him to the grocery story, a fellow mom comments on the length of his hair and asks with curiosity how I get it clean. I roll my eyes on the inside and explain that I wash it, just like I wash my daughter's much longer hair. That I use water, shampoo and a comb – the same way people have been washing hair for all of time.
When someone expresses concern that people might think he's a girl, I point out that he is wearing a navy blue shirt with a bright red firetruck on the front and that his fists are gripping handfuls of tractors and toy cars. And I have to wonder if they are really concerned that he might be mistaken for a she, or if they are simply uncomfortable with my choice to allow my little boy's hair to grow out.
And there is always someone who feels it necessary to tell me that my son will never be a real man unless I cut his hair.
First, he's two – which means he's nearly two decades away from the age of being considered a "man." And second, a boy's transition into manhood has nothing to do with the length of his hair. It has to do with respect and responsibility, making hard decisions and doing hard work, showing love and setting a good example – all things that I intend to teach my son.
People act as if I am doing my young son a huge disservice by allowing his soft curls to grow out just a bit more, and it seems they have already categorized him as being "too feminine" simply because he doesn't have a buzz cut.
It's absurd, isn't it? That the stereotyping begins at the age of two?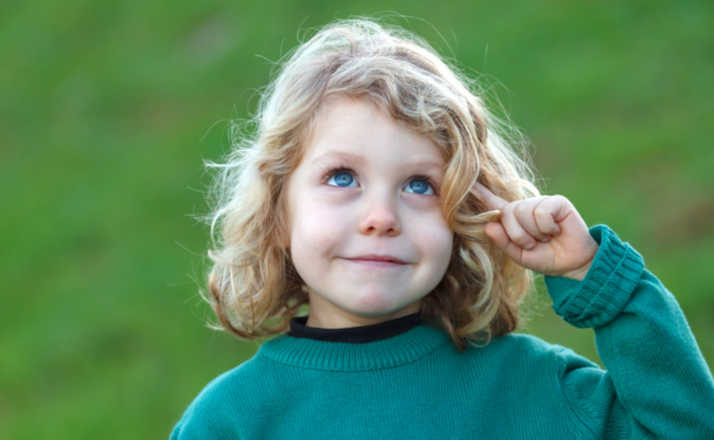 There is no doubt that one day my son will become a man, regardless of how his hair is styled.
And I assure you that I am raising him to be a good man. But for now he's still a little boy, and I intend to hang onto his littleness while I still have the opportunity to grasp it.
Yes, he is getting big, but he's still my baby. And while everything about him seems to have changed, his hair has not. His curls continue to adorn his head in shades of copper and gold, the fine strands of hair the only piece of his babyhood left. And there is not one outside opinion that will convince me that his curls are going to damage him physically or psychologically, nor that I must cut it before it's too late.
Let him be little. His babyhood has seemingly slipped right through my fingers, and the soft curls hanging loosely from his head are all that remain from our early days together. Let me enjoy his littleness, and his sweet little curls, before they slip right through my fingers too.