For many, technology improves the comfort and quality of life. It makes it easier to obtain information online, check email, and chat with friends from all over the globe.
However, parenting in this digital age is associated with many new and scary challenges like online child predators, cyberbullying, and identity theft. Parental control apps can help.
Using parental control apps can help keep your children safe as they navigate the online world.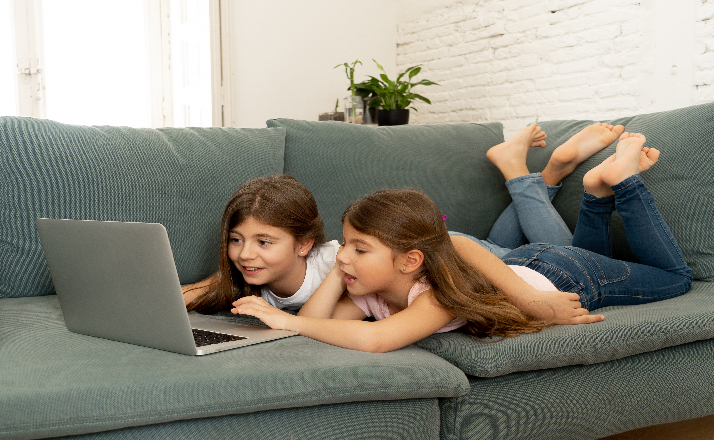 Here are must-have parental control apps for every digital-conscious parent:
KidLogger
KidLogger is free yet powerful. It tracks your child's activities online, including what they type and the sites visited. It comes with a sound recorder, and this is crucial for parents who are concerned about their kids speaking to strangers online.
For example, if your child tries to tamper with the voice recorder while using their phone, this may be a hint they don't want you to know who they communicate with online. So, if this is an issue, you may want to consider selling the tampered device. By selling their phone, you will have acted to your parental decree of ensuring your child's safety until they get of age.
Bark
The Bark parental control uses machine learning to recognize negative behavior on a child's mobile phone. These can be things like sexting, suicidal thoughts, cyberbullying, or depression, and it notifies you of such threats.
The app is compatible with most social media platforms commonly used by kids. And what's more? Unlike other parental control software, it defends your child while safeguarding their privacy.
SafeToNet
SafeToNet is a leading cyber safety firm that shields kids from sex extortion, bullying, aggression, and abuse on social media. It's also a messaging app, and many parents love it.
The app bars your child from sending or receiving inappropriate messages on social media platform messaging apps. While using this free parental control app, you get to know what your child sends or receives online.
Parental control software is a handy tool for every busy parent.
It assists kids in understanding their limits to stay safe in the digital world. These different parental control apps can stop your child from visiting unwanted sites and viewing restricted content. And they can notify you of questionable behavior happening on the devices.
By installing a parental control app, you can protect your child online, and this in turn gives you peace of mind.